Looking for fun things to do during the summer holidays in London with kids? The holidays are nearly upon us, facing London's parents with that annual dilemma: how to entertain the kids for six (longggg) weeks. And ideally without having to sell a body part to finance the activities, either.
Fear not, fellow parents, for I have assembled the ultimate guide to what's on in London this Summer 2023. If you're looking for some fun and exciting activities to do with your kids, your search is over.
From enchanting museums to wild outdoor escapades, this list of London's most captivating summer activities will have your youngsters squealing with delight and you basking in the glory of parental success.
There's over 200+ ideas already on this list – and I'll add more events as they're announced, so bookmark this page and check back throughout the summer.
If you're trying to save the pennies – search 'free' on this page to find all the free events. And I'll be sharing weekly guides to all the free cultural events via my newsletter. Make sure you subscribe so you don't miss out!
Without further ado, let's unlock the secret code to keeping your kids entertained, your sanity intact, and the summer holidays bursting with joy! Or hopefully at least one of these things…

If you'd like to say thanks you can buy me a coffee, or tag me in your social media posts. Or both!


Wondering what are the school summer holiday dates in London in 2023? Most run from Friday 21 July until Monday 4 September 2023, but exact dates vary from place to place. Check if your school has any INSET teacher training days at the start of term!


Contents
Family Activities at Iconic London Sites Summer 2023
Here's how to get the best out of London's iconic sites with your little explorers in tow. These activities are perfect for either first-time visitors to the capital, or long-time Londoners who want to finally tick off the 'must see' sites – but still have their children talking to them at the end.
Natural History Museum
Be transported back millions of years to an era ruled by giants in Titanosaur: Life as the Biggest Dinosaur. Discover the secrets of the Titanosaur, the largest creature to have ever roamed our planet, hug its huge cast and help hatchlings find their way to safety in digital games. Unravel the mysteries of how this colossal creature not only survived but thrived on Earth. Until 7 January 2024. Paid, book ahead.
Get priority entry to the exhibition with Titano Tales storytelling (27 July and 3, 11, 15, 24 and 31 August 2023, 08.30-09.30. Paid, book).
Here's my ultimate guide to visiting the Natural History Museum with kids.
Science Museum
Unleash your child's inner scientist with the Science Museum's ever-increasing suite of hands-on galleries. Wonderlab (paid, book) is one of the Museum Kids' favourite things to do in London. Get hands on with real scientific phenomena – play with forces on giant slides, see lightning strike before your eyes, or watch live science shows. Play five decades of video games on 160 consoles in Power Up, the museum's latest permanent gallery (From 27 July 2023. Paid, book). And unearth your own skills and find out how you could make a real difference in everything from film to healthcare in the hands-on Technicians gallery (free, drop in).
Watch our Wonderlab Reel here.
London Zoo
Get ready for a roaringly unforgettable day at London Zoo, a historic treasure that has been captivating families for over 180 years! With over 14,000 animals it's one of the world's most diverse zoos. Enjoy Big Summer Fun with games themed around speed, survival, stealth and ZSL's conversion work. Take the buzz wire challenge, try to sneak past the sleeping tiger or hook a duck at the Grade I listed Lubetkin Penguin Pool. Plus get hands on with vet hospital roleplay. Included with paid entry (some additional charges apply). 22 July-3 September 2023. Included with paid entry.
Tower of London
Immerse yourselves in the fascinating world of kings, queens, and knights at the Tower of London. Marvel at the dazzling Crown Jewels, take a Yeoman Warder tours that bring history to life, say hello to the famous resident ravens and explore the ancient walls and legendary White Tower. This summer, meet five women who made their mark in Trailblazers: Women at the Tower. Join them for a fun, entertaining adventure – can you help them get their stories in the guidebooks before the Tower closes for the day?. 22 July-3 September 2023, included with paid entry.

Tower Bridge
Scale the Victorian gothic tower of London's most iconic river crossing to explore inside. Learn about Tower Bridge's design and enjoy panoramic views of the city skyline. Brave the glass floor to watch the city move below. On their next family day, make your own set of semaphore flags and send a message in Flag it up with semaphore (25 July 2023, 10:00-16:00, included with paid entry). Paid, book.
Psst: Visit on a family day and get free returns to family days for 6 months.
Read about our family visit to Tower Bridge here.
Westminster Abbey
Explore the fascinating 1,000-year history of Westminster Abbey, a grandiose setting for royal ceremonies including the Coronation. Collect a free family activity guide from the ticket desk to learn about the abbey's history and art. Paid, book.
Every Wednesday in the Summer Holidays Westminster Abbey has family activities in the morning, followed by the regular lunchtime Brass on the Grass concert, open to all, before magical storytelling in the afternoon delivered by the Abbey team. Free, book.
Read my top tips for visiting Westminster Abbey with kids here.
Buckingham Palace
Buckingham Palace is The King's official London residence and a working royal palace. Explore magnificent State Rooms with a multimedia guide narrated by Rex the corgi. In the Family Pavilion in the Palace Garden there are games, activity sheets, dressing up and photo spots plus an under 5s area filled with toys and books. On Family Mondays (Every Monday, 24 July-28 August 2023) enjoy arts and crafts, plus hear storytelling at their Family Festival (28 August 2023, 11:00-15:00). All activities are included with paid entry, book.
Psst: Get unlimited revisits for 12 months – convert your ticket to a 1-Year pass for no extra charge.
Royal Mews
Royal Mews is my favourite Royal site for kids. It's home to awe-inspiring carriages and amazing horses, including those from the King's Coronation. Sit in a landau, dress up in livery and tack up a little wooden pony ready for a procession. Discover hidden stories on their Family Tours (Saturdays and Sundays until 29 October 2023 plus Monday 28 August 2023 at 11:30 and 13:30). And there's a different arts and crafts activity in every Horses and Hooves (29 July and 3, 10, 17, 24 and 31 August 2023). Activities included with paid entry, book.
Psst: Get unlimited revisits for 12 months – convert your ticket to a 1-Year pass for no extra charge.
Read about our visit to Royal Mews.
Family Festivals and Fun Days Summer 2023
From performances and storytelling to art making and crafting activities, special days centred around families typically offer extra fun. They're a great way to try new places or an excuse to revisit old favourites.
Explore radical art making techniques in Family Festival: Mark Makers at Dulwich Picture Gallery. Inspired by trailblazing Impressionist Berthe Morisot, there's workshops from painting to printmaking and textiles. Journey through trees on a treasure hunt, make collages with tape, experiment with reflection, light and shadow and more. 22 July 2023, 11:00-16:00. Paid, book.
Join the Royal Institution for an unforgettable day of science-y fun in Family Fun Day: Cool Stuff. Packed full of talks, demonstrations and hands-on science, it explores some of the coolest stuff they can find – from levitating magnets, to a slice of actual meteorite. 22 July 2023, 11:00-16:00. Paid, book. Best ages 7-12, siblings welcome.
If you go down to Valence House Museum today, you'll be in for a big surprise with their Teddy Bear's Picnic! Bring your teddy and give them the ultimate thrill ride on the Teddy Bear Zip Line. There's outdoor games, a bear hunt, storytime, crafts (small charge) and more. Don't forget your soft toy and picnic. 22 July 2023, 11:00-17:00. Free, drop in.
Canary Wharf bursts into life with Festival14. Headliners include Soul II Soul, Norman Jay and Ronnie Scott's Jazz Orchestra. It's a packed programme – here's some of the family highlights: Watch family shows by Half Moon Theatre and The Princess & The Frog ballet from Let's All Dance. Make festival crowns and headdresses from recycled satin and large paper models for an immersive world. Learn Bollywood style and hip hop dancing with Fandangoe Discoteca. 26-30 July 2023. Free, drop in/book.
Design, make and build in Family Fun Day: Performing Architecture at RIBA, inspired by the world of performing arts. Make a life-sized stage set, create your very own self animating buildings in an architectural Zoetrope making workshop, and make puppets out of recycled materials. With RIBA Baby room, Meccano free play, LEGO free play and reading space. 29 July 2023. Free, reserve a place.
Discover the crafts that helped build London in Mudlarking and Heritage Craft Day at Southwark Cathedral. Make a decorated clay tile or mediaeval figure, join children's author Katya Balen for a storytelling session and create sculptures of marine animals with shells, pebbles, and dried seaweed. Plus meet mudlarks and craftspeople, watch demonstrations and handle ancient artefacts. 29 July 2023, 10:00-16:00. Paid, book. Part of the Festival of Archaeology 2023.
Tramshed and Fatt Projects presents Family Pride Day at Royal Arsenal, Artillery Square. A spectacular line-up of performers and artists celebrate joy, self-expression, difference and all the things that make us unique (with a big dose of glitter thrown in). Get ready for music, laughs, entertainment, storytelling, sing-a-longs and a rainbow parade for all the family. 29 July 2023. Free, book.
Join The National Archives on the first Sunday of every month for hands-on activities inspired by their new exhibition Spirit of Invention. In Let's Get Inventing with Kids Invent Stuff!, weld chocolate (book), build electric drag racers (book), make invention prototypes, help construct a straw city, explore the exhibition with a Victorian Inventor and get your face painted (6 August 2023). In Cool Science with The National Physical Laboratory, get up close to the atomic clock and discover how it works, and make your own measuring inventions (3 September 2023). 11:00-16:00. Free, drop in unless stated.
Summer Sessions at Greenwich Peninsula return with dance, music, food and film every weekend in August. From film screenings to cooking classes, live music to dance workshops, there's something for everyone, all hosted in the heart of the Design District at Greenwich Peninsula. August 2023, full programme to be announced.

There's free eco-themed fun activities for the whole family in Summer Fun Day at Polka Theatre. Activities include eco-crafts, eco-glitter tattoos, face painting, paint a pebble, storytelling and a
"Wish for the World" board. 12 August 2023, 09:30-17:00. Free, drop in.
Celebrate Caribbean culture with Music, Jerk 'n Tings at Horniman Museum. The Bandstand will host music and dancing whilst some of the UK's top Caribbean and African chefs will cook up a storm with jerk, vegan and vegetarian food. Plus poetry, dominos competition and steel pan performances. 12 August 2023. Paid, book.
Enjoy aerial displays at Flying Days: 19 Squadron at Imperial War Museum Duxford. Living history groups bring the history of the Second World War base to life. Explore the site, now home to hundreds of large aircraft, vehicles, tanks and more. 12 August 2023. Paid, book.
Travel through a world of bees, bugs and creepy crawlies in the Festival of Fairytales at the Garden Museum. Make masks and develop moves inspired by creepy crawlies featured in global fairytales, folklore and fables. Help solve buggy problems in Professor Slug's House of Bugs, an interactive show packed full of colourful puppets, catchy songs, and educational info. 13 August 2023. Paid, book. Ages 4-10.
The free live music festival Kings Cross Summer Sounds is back at Coal Drops Yard. Their Folk Family Sunday sounds most promising for those kids in tow, mashing up maypole, clogging, ceilidh, beatboxing, house and breakdance with a hint of African and Bollywood! Join in the live Step Hop House dance sessions and Street Dance maypole sessions. 13 August 2023, 13:00-18:00. Free, drop in.
Pop along to the V&A Museum for Family Festival: The Shape of Us. Make your own sculptures, create art together, express yourself through make-up workshops, dance and costumes making activities, parade in costumes through the galleries, watch performances, get involved in storytelling, unwind in wellbeing workshops for the whole family and much, much more! 19 August 2023, 11:00-17:00. Free, book.
Green Energy Family Day at Institute of Physics is inspired by their new family-friendly exhibition: Mimi's Rainbow Adventure. Get hands-on with fun experiments, be creative with arts and crafts activities and meet physicists who can answer your big questions about the world. Take part in a special green energy workshop – there's free refreshments too. 19 August 2023, 10:00-16:00. Free, book.
Family Exhibitions Summer 2023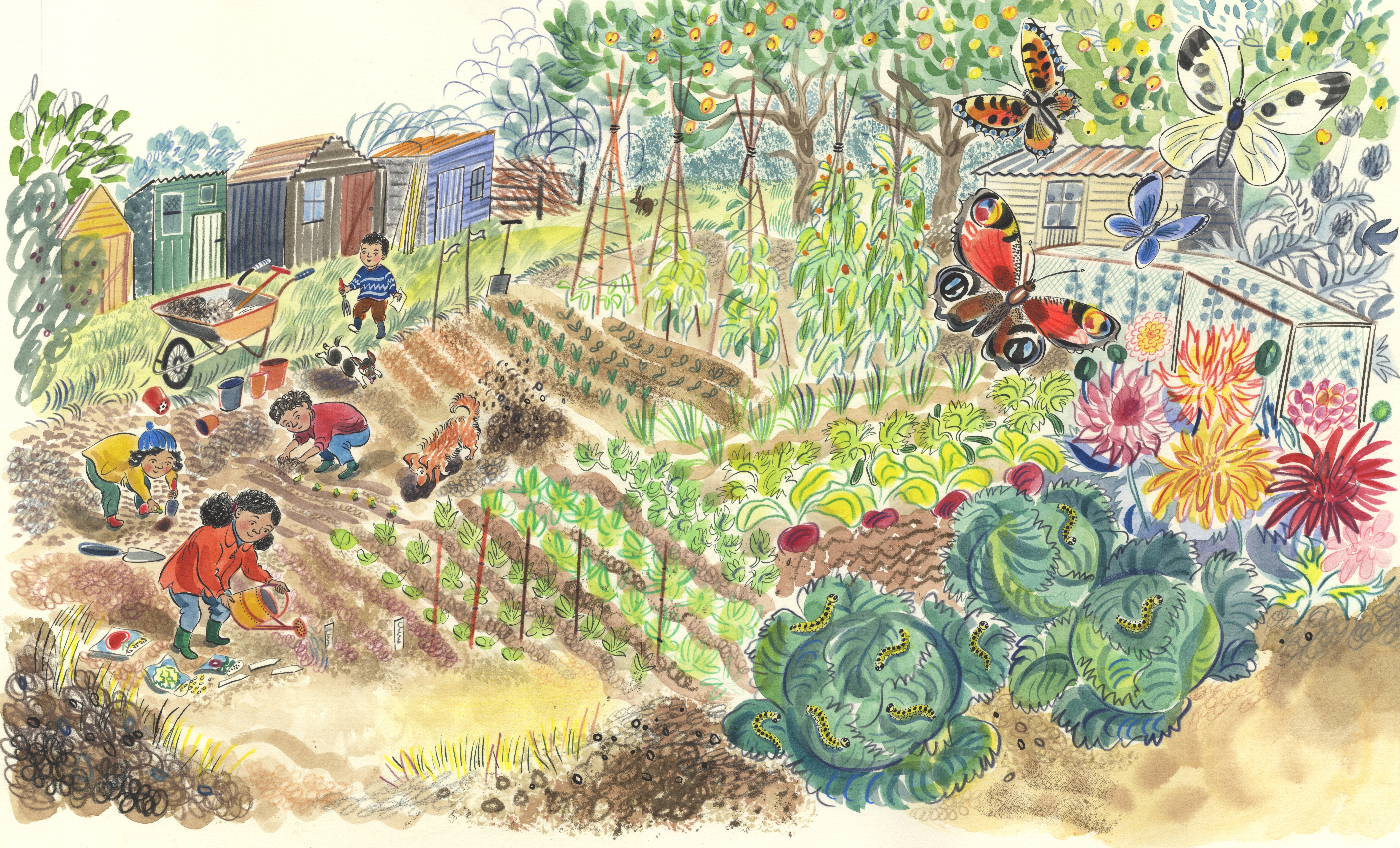 With interactive displays, hands-on exhibits, and child-friendly explanations, here's the current temporary exhibitions in London aimed specifically at children.
Travel on an intergalactic adventure in The Box Rocket at Discover Story Centre. Arrive on a peculiar planet where you must complete an important mission in this immersive exhibition. From 1 April 2023. Paid, book ahead. Ages 0-8 and their families.
Introduce budding biologists to DNA, biodiversity, composting and microbes in Growing Curiosity: The Science of Gardens at the Garden Museum. Inspired by zoologist and children's author Nicola Davies, this hands-on interactive exhibition features children's book illustrations by Emily Sutton and Mark Hearld. 19 July-14 September 2023. Free, drop in.
Discover more about the Jurassic and Cretaceous Periods with Brick Dinos at Horniman Museum. Wonder at dinosaurs and other prehistoric giants built using LEGO® bricks. There's plenty of hands-on activities for under 5s, but less for older children. Until 29 October 2023. Paid, book.
National Trust Family Activities Summer 2023 [AD]
It's the Summer of Play at the National Trust! Over 170+ of their places across the UK are putting on fun activities to help families experience the houses, gardens and outdoor spaces they look after in new and exciting ways. And there's plenty of places in London and the South East you can join in.
Try traditional outdoor games like croquet, follow a nature trail, spark your creativity with arts and crafts workshops or play dress up and put on a performance for your friends and family. There's countless spots to stop for a picnic, or grab an ice cream from one of the cafes on site.
Normal admission charges apply but most activities are included – so they're free for National Trust members! Each property has a different set of Summer of Play opportunities, as well as other special family events running alongside.
No booking is needed for the Summer of Play events – just turn up, unless I've indicated otherwise. Some of their other special family events may require booking – I've linked to each property's event page so you can check.
Here's a handy summary of the National Trust places taking part in the Summer of Play in London and the South East, and their other summer family activities:

London
Ham House and Garden, TW10 7RS. 22 July-31 August 2023. Bowls, croquet, badminton, Jenga, hoopla, skipping challenges and a tangram puzzle in a garden games trail that snakes around Ham's outdoor spaces.
Plus lavender cutting and outdoor theatre and cinema.
Osterley Park and House, TW7 4RB. 22 July-3 September 2023. Football and table tennis on the Front Lawn, wild art and nature bingo in the Gardens, and performance space at the Temple of Pan.
Plus Redbeard forest school, Park Play, cycle hire and outdoor theatre.
Rainham Hall, RM13 9YN. 25 July-2 September 2023 (closed Sundays and Mondays). Mammoth Games in the community garden is jam packed with active, nature and fun games. Free, no admission charges.
Plus family and children's gardening.

Bedfordshire
Dunstable Downs and Whipsnade Estate, LU6 2GY. 22 July-3 September 2023. Sports field with football, table tennis, archery and more. Pick up equipment from the visitor centre or join coach-led activity.

Berkshire and Buckinghamshire
Stowe, MK18 5EQ, 22 July-3 September 2023. Zoolab adventure trail, garden games and play activities.
Plus Zoolab interactive shows and Wild Wednesdays nature-themed crafts.
Basildon Park, RG8 9NR. 21 July-4 September 2023. Lawn games, badminton, balance beams, hurdles and wild play trail.
Plus Summer of Art in the house and den building workshops.
Hughenden, HP14 4LA. 22 July-3 September 2023. Activities change every Saturday. Art easels, spotter trail, badminton, croquet, garden games, and theatre and dressing up station in the play area.
Plus Floriography: the Victorian language of flowers, the Big Butterfly Count, family yoga, meet the beekeepers, Bucks Open Weekend family crafts and woodcarving workshops.

Hampshire
Mottisfont, SO51 0LN. 22 July-3 September 2023. Happy Families: Adventures with the Ahlbergs outdoor trail.
Plus Adventures with the Ahlbergs exhibition.
The Vyne, RG24 9HL then follow brown signs. 22 July-4 September 2023. Traditional games on the North Lawn overlooking the lake, including skipping ropes, ring toss and pin the tail on the donkey.
Plus inclusive sensory trail and wildlife spotter trail.

Kent
Chartwell, TN16 1PS. 22 July-3 September 2023. Play in the Canadian camp and be inspired by Churchill's soft toys to write your own story.
Plus dance lessons, woodland spotter sheet and Quiet Session in the house.
Knole, TN13 1HX.20 July-3 September 2023. Paintings and Frames Summer Trail.
Plus Family Mondays drop in crafts, children's workshop and Framing Knole exhibition.
Note: Pre-book to guarantee entry.
Scotney Castle, TN3 8JN. 22 July-3 September 2023. Dinosaur-themed outdoor games, like dino I-spy, dino hoopla, dino 'eggs and crosses' and dino disco.
Plus outdoor theatre and music on Sunday afternoons.
Note: Book car parking in advance.
Sissinghurst Castle Gardens, TN17 2AB. 22 July-31 August 2023. Wildlife trail with challenges and fun facts.
Quebec House, TN16 1TD. 22 July-3 September 2023. Wednesdays-Sundays. Traditional games like quoits, jenga and hobby horses. Special archery sessions on Wednesdays. FREE, no admission charges apply to the garden.
Plus children's yoga.

Surrey
Polesden Lacey, KT23 4PZ. 16 July-31 August 2023. Active, creative and nature-inspired games inspired by the Royal Couple's honeymoon visit in 1923, as well as tennis and art.
Plus Royal Connections display, mini golf, Lazy Jazz Sundays, Adventure Cinema and pop up Shakespeare.
Claremont Landscape Garden, KT10 9JG. 22 July-3 September 2023. Games in the garden, grass amphitheatre, family yoga and dressing up at Thatched Cottage.
Plus have-a-go archery, rowing boats for hire, wild learning, Claremont Live theatre and music, and Little Explorers sessions.
Dapdune Wharf, GU1 4RR. 1-31 August 2023. Something different every day in August. Nature play, including pond dipping, bug hunting and den building. Plus performance play with Prologue Youth Theatre and the Guildford Shakespeare company.
Plus model railways open day. on 19 August.
Hatchlands Park, GU4 7RT. 22 July-3 September 2023. Straw bale boat and maze. Volleyball, badminton, football, sack or space hopper race and welly-wanging.
Plus Nautical Adventures play trail and outdoor theatre.
Hindhead Commons and the Devil's Punch Bowl, GU26 6AG. 22 July-3 September 2023. Sports games on the green near the viewpoint, such as volleyball, football or bowls.
Plus free outdoor puppet theatre.
Winkworth Arboretum, GU8 4AD. 1 August-3 September 2023. Grab the Winkworth Winners scorecard and head to the 'Pavilion of Play'.
Plus Winkworth Wild Craft on Wednesdays.

Sussex
Nymans, RH17 6EB. 22 July-3 September 2023. Fun and active play in Comber's field including obstacle course and tug of war. Play points around the garden include skipping, badminton and soft archery.
Plus family needle felting and outdoor theatre.
Medieval Fair at Bodiam Castle, TN32 5UA. 22 July-3 September 2023. Mini jousting challenge, sandcastle building, soft play archery, hobby horses, quoits, skittles, and more.
Plus Knight School, The Castle the King Built trail, craft workshop, have a go archery and storytelling.
Petworth House and Park, GU28 9LR. 22 July-3 September 2023. Badminton, jenga, croquet, hula-hoops, space hoppers, bean bag toss, noughts and crosses and more.
Plus Elmer's Art Parade sculpture trail and Elmer drop-in crafts on the lawn on Wednesdays in August.
Standen House and Garden, RH19 4NE. 16 July-3 September 2023. Traditional sporting activities.
Plus sketchbook detective trail and Sunday afternoon music.
Family-Friendly Art Summer 2023
London offers so many captivating experiences to ignite your imagination – whatever your age. Immerse yourself in the wonder of interactive installations and join workshops led by skilled professionals exploring different mediums, techniques, and styles. Whether you're a seasoned art enthusiast or just starting to explore art, let your curiosity – and this list – be your guide as you adventure through art.
Summer on the Square is a free festival of art on Trafalgar Square, run by the National Gallery. Create a colourful costume piece and parade it around the Square with Mandinga Arts (1-3 August 2023). Build, make and play in your own collaborative art gallery (4-6 August 2023). Take a sensory exploration through moving, sounding, drawing and mark-making and contribute to a 'colourfield' collaboration (7-9 August 2023). Celebrate sketching and colour with London Drawing as an evolving living 3D collage is created (10-13 August 2023). See what you can design, make, play, build, and imagine with incredible bamboo (14-16 August 2023). Create a series of fun movement sequences inspired by art in Moving Colours, Moving Selves (17-20 August 2023). Doodle, rip, cut and stick to make wild waves and contribute to a collaborative artwork with Originary Arts (21-24 August 2023). And explore tactile sculptures, touchable artworks and colourful assemblages with Leap Then Look's interactive exhibition (24-28 August 2023). All run 11:00-13:00 and 14:00-16:00. Free, drop in.
Find 56 super-sized sculptures of the beloved children's TV character in Morph's Epic Art Adventure. Located alongside some of London's most iconic landmarks, each Morph sculpture is uniquely designed by epic, well-known, and emerging artists, providing a fun family-friendly art trail for locals and visitors to follow. Hosted by Whizz Kidz, this is the UK's first step-free art trail of its kind. Until 20 August 2023. Free, drop in.
Join Elmer the Patchwork Elephant, a beloved children's character, on a vibrant Art Parade through Petworth's Pleasure Garden. Explore the map and uncover ten uniquely-designed Elmer sculptures, inspired by renowned artists such as Yayoi Kusama, William Morris, and JMW Turner, alongside the original patchwork Elmer created by David McKee. Until September 3, 2023, included with paid entry.
Take the children's trail through the sparkly Ashish – Fall in Love and Be More Tender at William Morris Gallery and earn a badge. This exhibition showcases over 60 beautiful sequinned designs by the talented fashion designer Ashish. Experience the unique blend of high-glamour and East London humour, while appreciating the craftsmanship of Indian artisans. Until 10 September 2023. Free, drop in. There's a few naughty words, but these went over Museum Girl's head.
Dress-up and place yourself in an artwork in Play Studio at Tate Britain. Explore a sound wall, and play with Rosie Gibbens soft sculptural costumes and puppets in the green screen area. Make something together inspired by the stories you've encountered in the galleries, or relax with under 5s next to the sand trays, collections of objects and books. Daily during the school holidays. Free, drop in.
Witness the UK debut of artist Anila Quayyum Agha's remarkable sculptures in All the Flowers Are For Me at Kew Gardens. Immerse yourself in the artistic brilliance of Agha's suspended cube, which fills the gallery with intricate floor-to-ceiling shadows inspired by patterns found in Islamic art and architecture. Until 17 September 2023. Included with paid entry.
Combine with a visit to The Children's Garden.
In the immersive new work A Tree Says [In These Boughs The World Rustles], artist Phoebe Boswell inhabits Orleans House Gallery and its surrounding woodlands. Be engaged in an intergenerational call and response, where trees become repositories of enquiry. With a participatory installation of polyphonic soundscapes, interactive sculpture, site-responsive wall drawings, intimate pencil studies, looped videos, and more. To experience the full installation, visit A Tree Says on the following dates: 14-18 July, 23 July from 15:30 onwards, 25 July from 14:00 onwards, 26 & 27 July 2023. Free, drop in.
Families Create at Zabludowicz Collection are artist-led sessions inspired by the works on display. Create your own day-glow Tibetan prayer flag to hang outside the gallery (22 July 2023). Using your body, cut-outs, costumes and lights, make shadow animations full of colours and shapes for a stop-film frame (29 July 2023). Design your own emoji mask (5 August 2023) and make light-up neon bracelets or holographic headpieces to get you in that dancing mood (12 August 2023). All run 14:00-17:00. Free, booking recommended. Best ages 3+.
Take part in the performance of Rasheed Araeen's endlessly changing sculpture in Uniqlo Tate Play Zero to Infinity at Tate Modern. People of all ages are encouraged to stack, tilt and balance 400 brightly coloured geometric cubes and transform it through its infinite configurations. 22 July-27 August 2023. Free, drop in.
Have a close encounter with the Martian planet in Luke Jerram's Mars: War and Peace. This 7 metre artwork uses detailed NASA imagery to transport us to this desert wasteland, imagine what it's like to step foot on this incredible planet and really value our life on Earth. Find it at St John the Baptist Church (22-30 July 2023, free, book), All Saints' Church (31 July-8 August 2023, free, book) and Jubilee Square (10-13 August 2023, 08:00-23:00, free, drop in). Part of Kensington and Chelsea Festival.
Join Goldsmiths CCA for a Stay and Play as part of their Unruly Bodies exhibitions. Whilst parents natter about the exhibits over refreshments, kids take an interactive guided tour and make a moving collage. 23 July 2023 12:00-13:00. Free, book.
Enjoy freely shaping, squishing, stacking, scaling, and balancing your own soft sculptures in Sunday Soft Sculpt at Henry Moore Studios and Gardens. Make something like what you've seen outside, or a totally original creation of your own. See Henry Moore's original tools and learn about how he made his inspirational artworks. Every Sunday from 23 July-27 August 2023, 11:00-13:00 and 14:00-16:00. Included with paid entry, drop in.
Towers of rice explore humans' relationship with the planet we all share in Of All the People in All the World: UK at Southbank Centre. In this simple performance installation, rice is carefully weighed and placed in labelled piles to represent an array of human population statistics, with one grain representing one person. Witty, provocative and unexpectedly moving. 28 August-2 September 2023. Free, drop in.
Storytelling Sessions Summer 2023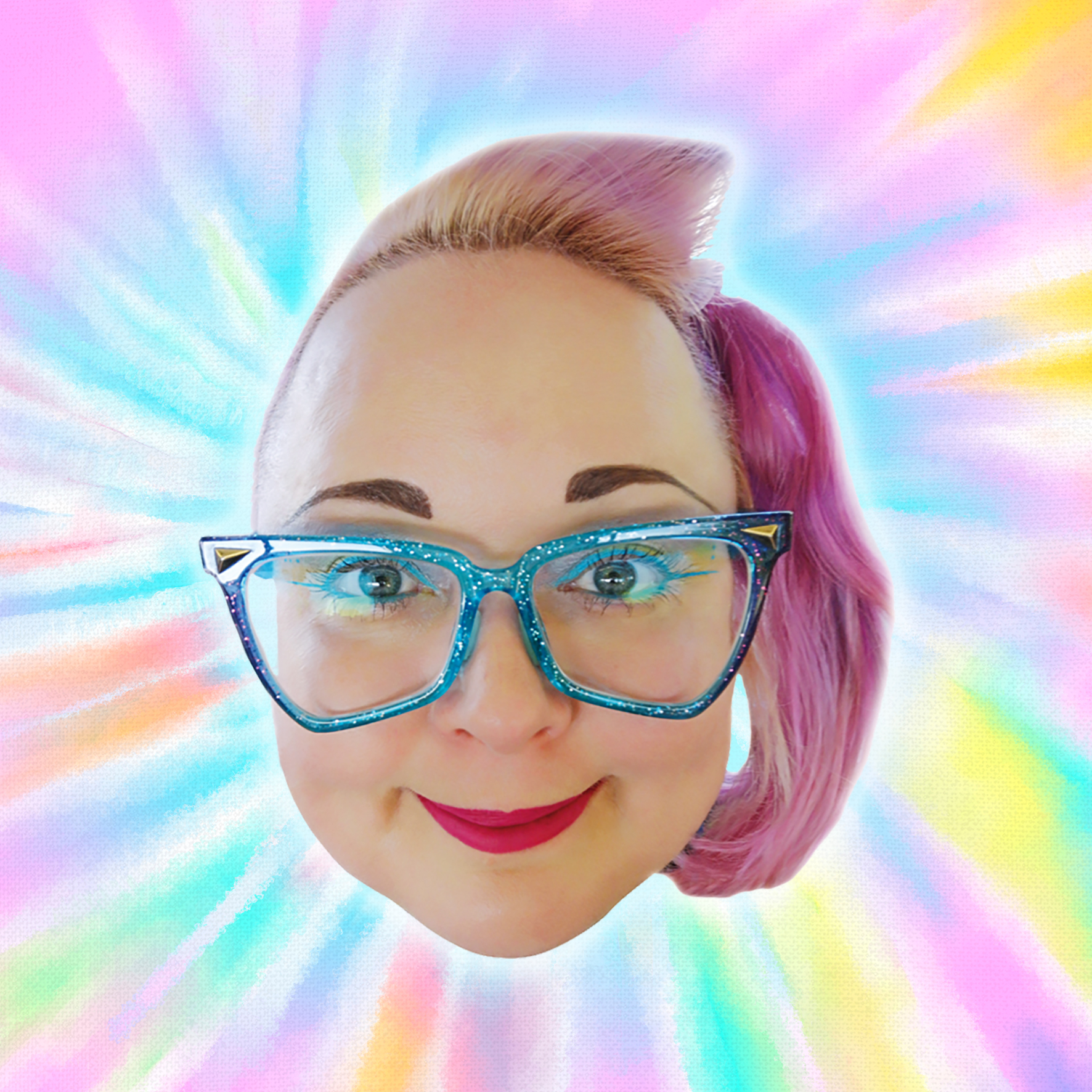 Capture your children's imaginations with one of these storytelling sessions.
Go on an adventure with storytellers Arkem Mark Walton and Laura Sampson on Storytelling Saturdays at Young V&A. Sessions last approximately 20 minutes. Every Saturday from 22 July-2 September 2023. Sessions last approximately 20 minutes. Free, drop in. Best ages 5+.
The interactive Summer Storytelling at the Bank of England Museum combines history with drama. 'The Three Little Pigs' (ages 4-7) combines storytelling, puppetry, and role-play to reimagine this classic tale with a financial education focus Older children (ages 7 to 11) can encounter the story of a gold vault break-in. 25-27 July & 22-24 August 2023 at 11:00 (The Three Little Pigs) and 13:00 (Gold Vault Break in). Free, book, tickets released soon.
Westminster Abbey is hosting lots of free storytelling this summer. On Wednesdays, there's Family Storytelling (Wednesdays 26th July and 2, 9, 16, 23 & 30 August 2023 at 14:15-15:00. Free, book when tickets are released. Best ages 5 – 10, younger and older siblings are very welcome). And join Olivia Armstrong for Saturday Stories, with tremendous tales in their specially commissioned story tent. Part of the Inside Out Festival (free, book when tickets released).
Celebrate Waltham Forest Pride with Rainbow Storytime at William Morris Gallery. The colourful and creative Belle will be telling stories that highlight the beauty of difference and inclusivity. With Pride flag colouring-in activity. 29 July 2023, 14:30-16:30. Free, tickets allocated on first come, first served basis.
Children's Laureate Joseph Coelho reads from his new book in Story Space Read Aloud at Tate Britain. Ten-Word Tiny Tales includes stories about underwater worlds, demon hamsters, bears in outer space, and portals to unknown places. Try writing and illustrating your own ten-word tiny tale inspired by artworks. 5 August 2023 at 12:00 and 14:00. Free, drop.
You can drop into Story space at Tate Britain every day during the school holidays.
Join Old Royal Naval College for fun First Sunday Storytelling inspired by the amazing artwork in the Painted Hall. In A Day in the Life of a Parrot, follow the ups and downs of living on a pirate ship through the eyes of Perry the Parrot. 6 August 2023, 11:30-12:00 and 13:30-14:00. Included with paid entry, book. Best ages 5-10 but kids of all ages are welcome!
As part of Summer on the Square, meet Captain Admirable Half Nelson and listen to tales of stormy seas and pirate antics while you sketch. 22 and 23 August 2023. Free, drop in.
Family workshops and hands-on activities Summer 2023
Do you have what it takes to successfully complete the Horrible Histories: Up in the air Adventure at the RAF Museum London? Surrounded by iconic aircraft, undertake a series of cunning conundrums across six zones. Make flying machines, walk a tightrope, meet legendary pilots and crack the code. 22 July-3 September 2023 at 10:30, 12:45 and 15:00. Paid, booking recommended.
School's out for summer and it's time to Play! at The London Museum of Water and Steam with science shows, storytelling and crafts. Build your own boat using recycled materials from home, and see if it sails or sinks. Explore how water moves, what we can make with it and how we can play with it. And join the Big Brentford Bug Hunt. 22 July-28 August 2023, Wednesdays to Sundays plus Bank Holiday Monday. Included with paid entry.
There's six weeks of green-themed family fun in Build Better at London Transport Museum. Their Green Journey installation returns with fun family-friendly interactives about topics like climate change and sustainability. Join in with dance and movement storytelling sessions that encourage children to think about the environment and protecting the capital's green spaces. And 'Build Better' in creative activities that will delve into the past, present and future of London's public transport. Select dates between 22 July-3 September 2023, included with paid entry.
Imperial War Museum has three drop in family activities running this summer. Mark the 75th anniversary of the landing of the Empire Windrush in Britain in Story Seekers: Windrush 75. Learn about former servicemen and women through object handling and source analysis (22 July-3 September 2023). Make your own paper Avro Vulcan, Lockheed Blackbird, plus the World Record breaking paper plane design that has flown for 69 metres in Family Hub: Flight Academy (31 July-25 August 2023). In We Were There Family Day, meet veterans and eyewitnesses of conflict to gain a unique insight into the impact of war on people's lives (1, 8, 15 & 22 August 2023). All free, drop in.
Pitzhanger Creative Summer 2023 includes a range of family workshops. Create architectural structures using Block printing, including making your own block (27 July 2023). Explore painting with stencils in Mixed Media Painting (11 August 2023). Make Botanical clay tiles with found and foraged items from Walpole Park (23 August 2023). Or design your own Play Sculptures inspired by Anthony Caro (1 September 2023). All run 10:30-12:30 and are included with paid entry.
Their FREE Open Sundays art workshops and storytelling sessions run across July and August, and include making a paper pulp seed bomb and paper flowers (23 & 30 July and 6, 13, 20 & 27 August 2023). Free, drop in.
Join Summer Holiday Family Workshops at Foundling Museum. Learn how to create a plaster sculpture in the fun, messy Sculpting Plaster People workshop (25 July 2023). Make a creative stop-motion animation using found imagery and paper-cut outs in Family Animation (26 July 2023). Snap your own unique self-portraits with handmade props, costumes, masks, and backdrops in Playful Self-Portraits (27 July 2023). Get playful and experimental to create a huge collaborative sculpture inspired by a family tree in Family Tree Sculpture.(28 July 2023). Paid, book. Ages 5-12.
Be inspired by the Spirit of Invention in The National Archives family activities. On Tuesdays, Time Travel Club runs free, drop in crafts sessions based on five themes: the home, communication, wearable inventions, the environment, and exploring the world. And if you miss any, head to their best of the summer on 29 August 2023 to make all five! (25 July, 1, 8, 15, 22 and 29 August 2023, 11:00-14:00. Free, drop in/book).
On select Tuesdays, there's also paid sessions for ages 8-11s. Learn how to code and create 3D models with Code Kids (25 July 2023). Take part in exciting inventing and engineering challenges with local STEM specialists, Inventors and Makers (1 August 2023). And engineer a moving toy or automata with Fire the Inventor (8 August 2023). Paid, book.
Travel back in time with the National Army Museum Summer Season. Make your own army camp to shelter your soldiers in the Battle of Waterloo in Making Camp (25-28 July 2023). Venture back to the gory world of Crimean War medical care in Field Hospital (1-4 August 2023). There's a First World War Giant Game (8 – 11 August 2023) and a Cold War version too (22-25 August 2023). Join them in the Second World War as they prepare soldiers for an important mission in Parachute Drop (15-18 August 2023) or take an Eye Spy Tour (29 August-1 September 2023). All free, allocated on a first come, first served basis.
Museum of the Order of St John are running a plethora of drop-in, free family activities this summer. Create your own marbled masterpiece with water colour paints and get hands on with mystery mediaeval objects from the Museum of London in Marbling Medieval Manuscripts (26 July 2023). Illustrate your own bandage with storytelling (2 August 2023). Learn all about the natural printmaking process as you discover Clerkenwell's Print Making heritage in Hear All About It! (9 August 2023). Explore the Cloister Garden to find plants with links to medicine and paint your chosen plant using watercolours in Painting Plants by Toya Walker (16 August 2023). Make your own paints and dyes from natural ingredients to create beautiful pictures and letters, with storytelling (23 August 2023). And create your own Animal Keyrings using sustainable materials inspired by the animals in our collection, with storytelling (30 August 2023). Free, book. Best ages 3-10.
Summer Family Workshops run at Headstone Manor Museum on Wednesdays and Sundays. Make your own Jurassic Mini Golf toy from recycled materials (26 July 2023). Time travel through high street fashion and design your own unusual outfits in Bonkers Boutique (30 July 2023). Delight children and adults alike with a wall hung diorama model of Ye Olde Mini Sweet Shoppe (2 August 2023, ages 8+). Using recycled materials, make your own fruit pinata and stick in DIY Banana Pinata (6 August 2023). Print and play a simple memory card game in The Bakers Dozen (9 August 2023). Make your own miniature automaton from recycled materials in The Mechanical Grocery Show (16 August 2023). And use the art of collage to combine quiffs, mullets, afros and bobs to create some truly outlandish hairstyles in Imaginary Hair Salon (30 August 2023). All paid, book. Ages 5+.
Unleash your inner engineer during the Summer of Invention at the Postal Museum. Each week, explore a new STEAM (science, technology, engineering, arts and maths) theme and put problem-solving skills to the test with fun challenges. Take part in live experiments in the Mail Rail Science Show (27-29 July 2023). Using recycled and reusable materials, build a town on a giant map inspired by vintage postcode maps (3-5 August 2023), create your own 3D stamp (17-19 August 2023) or make a revolutionary robot (25-26 August 2023). Included with paid entry, drop in or allocated on arrival.
Come back and take part in as many events as you like, using your annual ticket.
Check out the new Young V&A with Summer Family Fridays. Step onto the Stage and have a go at creating your own adventure story, take on a design challenge in the Open Studio, and discover playful activities in the Portal Trust Community Room. 28 July and 4, 11, 18 & 25 August and 1 September 2023. Free, drop in.
Welcome to the Summer of Sculpture at V&A Museum! There's three, free Drop in Designs. Experiment with making wearable art and performance photographs in Body Sculptures (2-4 August 2023). Make Salt-dough Sculptures inspired by the body, food from your culture and your emotions (9-11 August 2023). And create sculptures as a family to explore your connections to land in Land and Body Sculptures (23-25 August 2023). All run 11:00-16:00. Free, drop in. Ages 5+.
Plus there's two Make It Sculpture family workshops. Explore innovation in sculpture (29 July 2023) and sculpting pots shaped as faces and the body (26 August 2023). Paid, book.
Be introduced to the wonderful world of the Dhol, a double headed drum from Punjab in Let's Get Creative at Orleans House Gallery. During this exhilarating 30-minute workshop led by 3 drummers, participants will get a little explanation, a little try and a full-on jam! (30 July 2023. Free, book.) Details of their August session are yet to be confirmed.
National Portrait Gallery marks its reopening with Summer Family Festival, a programme of events and activities inspired by their collection. Their full programme is yet to be announced but will include photography, painting, storytelling and crafts. 31 July-4 August and 7-11 August 2023, 11:00-16:00. Free.
Keep the party going at Museum of London Docklands as they continue to celebrate their 20th birthday with family-friendly events this summer. Make some of your favourite party foods out of paper and add them to our street party scene in Party Flavours. See, touch and investigate real Victorian party objects (3-23 August 2023). Learn the basics of samba, Latin dance and classic Carnival moves in Samba celebrations (2 August 2023). Sing along to tunes from past and present in Family Silent Disco (5 August 2023) and be introduced to hip-hop and other Street Styles in interactive dance workshops (16 August 2023). Make chanachur, a popular street food snack from India and Bangladesh (9 August 2023). Have a Barrel of laughs while enjoying some family friendly stand-up comedy and learn how to Build-a-joke and practice your puns (23 August 2023). All free, drop in or tickets allocated on arrival.
Join Horniman Museum's volunteer team on Saturday afternoons for family craft activities inspired by the Museum's collections. Mini archaeologists can get hands on with a brush and sand, and create a fantastic dinosaur puzzle (22 July 2023). For National Marine Week, make shell necklaces and learn how common limpets help protect marine ecosystems from climate change (29 July and 5 August 2023). 14:00-16:00. Free, drop in.
Enjoy National Play Day at the new Young V&A. Join artists Malarko and Shepherd Manyika for creative workshops, explore our Play Gallery, or take a design challenge in our Open Studio. Open to everyone in the family. 2 August 2023, 12:00-16:00. Free, drop in.
Bring mythical creatures to life in Myths and Mermaids at Charles Dickens Museum. Make mini aquariums for Merpeople to live, collage a glimmering mermaid tale, write ghost stories, bring inanimate furniture to life through the art of puppet theatre, and take on the greedy goblins by returning stolen items to their rightful owners. After, take on family-friendly challenges around the museum. 2-4 August 2023 at 10:30, 11:30, 13:00 and 14:00. Paid, book. Ages 5+.
Fashion your own sailor hats and treasure maps in a pirate-themed Make History at Old Royal Naval College. 13 August 2023, 11:00-16:00. Free, drop in.
Has Dicken's Party Gone Wrong? At the Charles Dickens Museum, help Gracie the maid make fresh lemonade for the guests, create origami flowers to decorate Dickens's dining table, and use quill and ink to rewrite Dickens's invitations for the guests. After, take on family-friendly challenges around the museum. 16 August 2023 at 10:30, 11:30, 13:00 and 14:00. Paid, book. Ages 5+.
Take part in a Pomander making workshop at Museum of the Home, hosted by the Old Operating Theatre Museum & Herb Garret. Grind dried herbs and create your own pomanders in teabags. Learn how different plants have been instrumental to medical treatments and ailments throughout history. 19 August 2023, 13:00-17:00. Free, drop in.
Grab your little gladiators for the Roman London family quest at London Mithraeum. Explore Roman Londinium on this fun, interactive family day. Use your special map to follow a trail around different Roman sites and complete quests to win a prize! Enjoy fun activities at each site along the way – but beware the roaming Centurion, he'll make sure your marching skills are up to scratch! 25-26 August 2023, 10:00-15:00. Free, book.
Families are invited to get creative together in Create! Studio for Families: Light and Shadows at Young V&A. Taking inspiration from the museum's collection of theatre costumes and shadow puppets, explore light and shadow through making and playing. 2 September 2023. Free, book.


Outdoor and nature themed activities Summer 2023
Did you know London is technically a forest? If you want to give your city kid a taste of the wild side, London offers a range of family-friendly activities in gardens and green spaces.
Rooted at Wakehurst celebrates the value of trees to the health of our planet through installations, artworks and events. There's a huge neon installation by Chila Kumari Burman, striking carvings made from trees lost during Storm Arwen by Joseph Hillier, a giant robotic wood mouse by Little Lost Robot and more. 7 July-17 September 2023. Included with paid entry. Plus kids can earn a badge in the Tree Champion Mission. 21 July-1 September 2023, paid.
Join a Buggy tour of Rooted installations, every Tuesday, Thursday and Sunday at 11:00, 12:00, 14:30 and 15:30 on a first come, first served basis.
Reimagine the wonder of wetlands and nature through the eyes of the UK's best loved illustrator in Quentin Blake: Drawn to Water at WWT London Wetland. Collect an illustrated guide full of Blake's drawings and journey around the wonderful wetland world. Visit the Art Hub to draw and display your own creations. Plus art workshops run on Wednesdays throughout the summer. Until 10 September 2023. Included with paid entry.
Calling all budding environmentalists…go wild for nature at Royal Parks Nature Roadshow. Discover the incredible world of wildlife found in the Royal Parks and learn fun facts about your favourite creatures as you explore habitats. Try your hand at arts and crafts and enjoy an imaginative and interactive tale with our wonderful storytellers. 25-27 July, 1-3 and 8-10 August 2023, 11:00-14:00. Free, drop in.
Explore the natural world with Eco Adventures Discovery Days at Greenwich Park, run by the Field Study Council. Based outdoors, sessions are a mix of games and activities to inspire you to find out more and discover how to help wildlife on your doorstep. The themes are Butterflies (26 July 2023), Minibeasts (2 August 2023), Nature Walk (9 August 2023) and Earth and Space (16 August 2023). 10:00-12:00 and 13:00-15:00. Free, book.
Festival of Archaeology Grand Greenwich Finale takes place in Greenwich Park. Through tours, storytelling, art and poetry, you'll uncover the varied history of this incredible site, from Roman place of worship to Saxon burial ground, from Tudor hunting park to Restoration pleasure garden and all the way up to the 20th century. 30 July 2023, 10:00-16:00. Free, drop in.
Nestled within the iconic Hyde Park in London, the LookOut Discovery Centre combines nature, science, and play in their Discovery Days. Try pond dipping and create your own water animal in Wild About Water (1-3 August 2023). Make seedballs and go meadow sweeping in Meadow Madness (8-10 August 2023). Build a home for elves and try a pirate orienteering challenge in Peter Pan (15-17 August 2023). And in Life Underground, build a badger den and create clay animals (22-24 August 2023). Free, drop in.
Active Kids Summer 2023
Culture doesn't mean just staring at things in show cases. These fun activities are all great for physically active children, giving opportunities to explore their interests whilst moving their bodies.
Artists Craig Redman & Karl Maier again bring their fun, bold and colourful Minigolf to Montgomery Square, Canary Wharf. The course includes joyful novelty features with a design oriented approach. Daily, 12:00-18:00. FREE, just turn up. All equipment provided; closed in inclement weather.
Join Assemble Play at Horniman Museum to experience a landscape of curious playthings that ignite children's imagination and creativity. Explore a wide variety of peculiar and interesting objects which children can play with in any way they choose, free to build, create and imagine alongside experienced playworkers. Expect colourful materials, giant blocks, dressing up clothes and much more! 28 July 2023, 11:00-15:00. Free, drop in.
You can also find Assemble Play at Pitzhanger. 24-27 August 2023, 11:00-15:00. Free, drop in.
Explore Kew's most beautiful spots on two wheels in the Summer Cycle at Kew Gardens. With live music, performances and places to eat. As the sun sets, bask in the enchanted woodlands and beautiful blooms. 27 July 2023, 17:00-21:00. Paid, book.
Dive into the world of design and construction with architecture educators MATT+FIONA: Build and Play Summer Residency at Museum of the Home. Help build and extend a play structure, and take part in artist workshops. 1, 8, 15, 22 & 29 August 2023. Free, drop in.
Head to Marble Hill House for National Play Day. It's a celebration of children's right to play and a campaign that highlights the importance of play in children's lives. In conjunction with local partners including Achieving for Children and Marble Hill Playparks. 2 August 2023, 10:00-16:00. Free, drop in.
Get constructing in Build with Wren at Old Royal Naval College. Meet Sir Christopher Wren and join an outdoor building session with large building blocks, supervised by the man himself. 2, 9, 16, 23 & 30 August 2023, 11:00-13:00 and 14:00-16:00. Free, drop in.
Discover the magic of trees close up in Tree adventure at Wakehurst. Clamber into a tree canopy to peer down at the woodland floor and see what the squirrels see (ages 6+). Or fly through the sky between trees like a bird would on their zip wire (ages 4-8). 5-10 August 2023. Paid, book.
Pretend like you're in the French Riviera with free Pétanque in Coal Drops Yard. Also known as boules, it's easy to learn and can be enjoyed by all. Pick up a set from the Visitor Centre and head to Lewis Cubitt Square's four sandy pétanque pitches. Until 31 August 2023. Free, drop in.
Part installation, part adventure playground, REPLAY at Southbank Centre is a space built entirely out of waste materials, repurposed for fun by The Herd Theatre. In this space full of things you can move, change, combine, wear and reimagine, you can build your own worlds, invent your own games, be inspired by others and leave ideas for players to come. Until 3 September 2023. Paid, book.
Mosaic Rooms invites children, families and all to their new outdoor play commission Tools for Solidarity: RESOLVE Collective. Developed through workshops with local children, the installation will grow, evolve and change through play, as a way of exploring and supporting practices of solidarity for a variety of communities and social causes both locally and internationally. Until 5 November 2023, Tuesdays-Sundays 11:00-18:00. Free, drop in.
Under 5s
You're never too young to enjoy culture! Taking under 5s to cultural places and activities can be a great way to introduce them to new experiences and expand their horizons. These events are specifically designed for young children.
WOW! said the Owl at LIttle Angel Theatre. Explore the wonderful world of colours with a curious little owl, who is determined to stay awake and see what daylight brings. The acclaimed children's book by award-winning author, Tim Hopgood, is brought to life through a blend of beautiful storytelling, puppetry and music. Until 30 July 2023. Paid, book. Indoors. 35 minutes. Ages 2-5.
Dive into Under The Sea Soft Play at Horniman Museum, a soft play experience inspired by their Aquarium. Climb, slide, and bounce your way through this marine-themed wonderland, complete with netted play frames, bubbling ball ponds, and fish-shaped rockers. Until 3 September 2023. Paid, book. Under 6s.
Celebrate the summer sunshine with Mini-Makers Summer Edition at Pitzhanger. Inspired by the season, these exploratory play sessions with child-led activities and art-making include building and painting with cardboard and other materials, sensory play, drawing, and more! Come dressed for mess. 21 & 28 July and 3 August 2023, 10:30-14:00. Paid, book.
Sensory Wednesdays at Mosaic Rooms is an open and welcoming space for families. Find soft, colourful objects scattered around the gallery responding to The Mosaic Rooms' spaces and surroundings. Enjoy the exhibition with your family or play in the Play Area with craft materials. Every Wednesday until 20 December 2023, 11:00-14:00. Free, drop in.
Calling all little sailors! Join National Maritime Museum for Play Outdoors Tuesdays, a series of free, drop-in activities for under-5s and their adults. Each week explores a different aspect of the world of water, from making boats out of recycled materials to creating underwater creatures from clay and water play. Tuesdays from 22 July-3 September 2023, 11:00-13:00 and 14:00-16:00. Free, drop in.
Join Ted the bear and his friend Plant as they explore the Solar System and beyond in Ted's Space Adventure at Royal Observatory Greenwich. In this live planetarium show, learn about the planets, stars, and galaxies – and even meet some aliens. Presented by an astronomer, it's full of interactivity, music, and rhyme. Daily from 23 July-31 August 2023. Paid, book. Ages 3-7.
Encourage your little one's creativity and independence in Mini movers and bopping babies at Museum of London Docklands. As well as dance and song, there's activities to aid fine and gross motor skills, free play and a sensory trail. 26 July 2022 at 10:30-11:30 and 13:00-14:00 (ages 4 months to pre-walkers) or 11:30-12:30 and 14:00-15:00 (walking-5 years). Free, allocated on arrival.
Spark your child's imagination through playful painting in Under 5s Explore: Mini Masterpieces at Dulwich Picture Gallery. Take a journey through the Gallery to discover the different people, places and animals in our paintings, followed by an art-making activity. Last Thursday of the month including 27 July & 31 August 2023 at 10:00 and 11:30. Paid, book.
Explore the newly refurbished Boston Manor House in their Toddler Group. Dance, sing and play your way around their historic rooms, with stories, songs and playing games. Every Thursday from 27 July 2023, including school holidays. Free, book. Best ages 2-4.
There's four consecutive days of Palace Explorers sessions at Fulham Palace. Takes toys from their boxes and play with them around the Palace (1 August 2023). Sit on the Palace tractor and buggy, play with cars and make your own paint tracks! (2 August 2023). Use paint to make a wonderfully fishy picture (3 August 2023). And make your own brick pattern after a careful look at the Palace (4 August 2023). All at 09:30-10:30. Paid, book. Ages 2-5.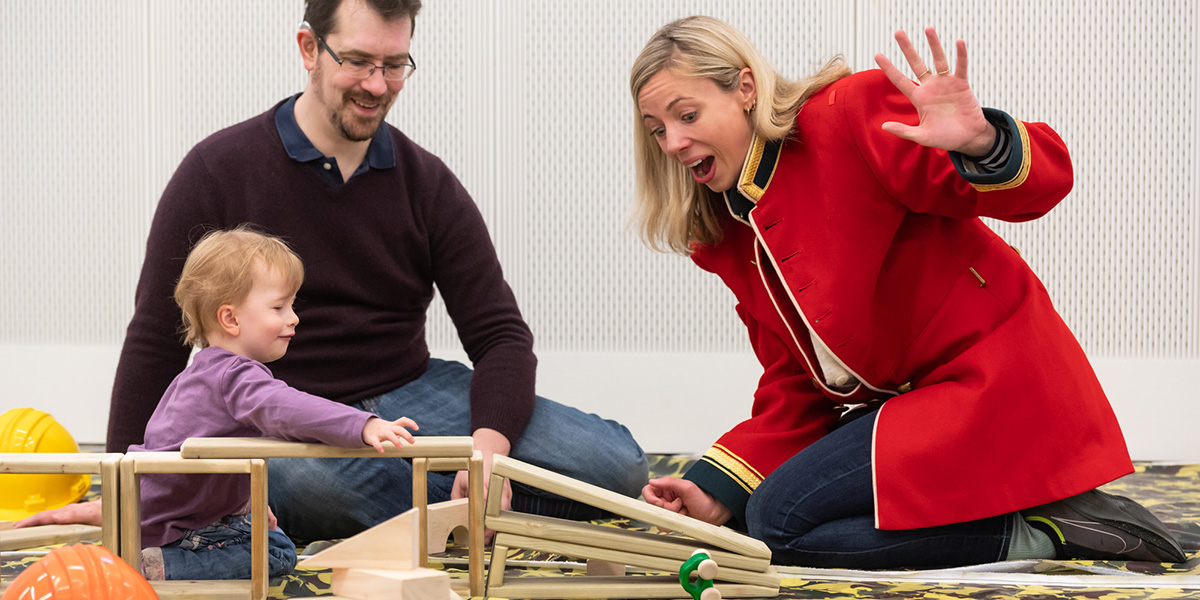 Join Bill the Duck for stories in The Great Hall in Mini Museum at Headstone Manor Museum. From Harvest celebrations to Bill's first train ride, children will discover the rich history of Harrow. The first Thursday of the month, including 3 August 2023 at 10:00-12:00 and 13:00-15:00. Paid, book. Under 5s and their grown ups.
Join Polly on a musical quest in Pirate Party Present Hunt at Museum of London Docklands. Journey through Sailor Town to find the perfect gift. Visit the shops with your dubloons, learn about the life of sea-faring folk and sing some nursery rhymes along the way. 14 and 21 August 2023 at 10:30, 11:30 and 13:00. Free, tickets allocated on a first come, first served basis. Best ages 3-4.
Bust a move in a centuries' old warehouse in Street Styles for Under 5s at Museum of London Docklands. Be introduced to hip-hop and other street styles in these interactive dance workshops for beginners. 16 August 2023 at 11:00. Free, tickets allocated on a first come, first served basis. Best ages 3-4.
There's still spaces for Storytelling and Music Sessions this Summer at Royal Albert Hall. Using musical instruments, singing, movement and stories, explore the Hall's story of diverse musical history whilst developing coordination, self-confidence and awareness. 17, 23, 24 and 30 August 2023. Paid, book. Under 5s.
Meet ToooB at Polka Theatre, a curious and friendly shape-shifting creature who's unsure where she has landed but would love to play with you. An enchanting wordless show, with gentle sensory elements, an original soundtrack, captivating movement and interactive fun and games. 19-27 August 2023. Paid, book. Indoors. 25 minutes plus 20 minutes stay and play. Ages 6-24 months.
Get messy at Old Royal Naval College Early Years Messy Play. Enjoy a variety of sensory activities, such as sand and water play, construction and creative fun. Third Sunday of the month, including 20 August 2023, 10:00-11:30 and 12:30-14:00. Free, drop in. Ages 2-5.
Have a splashy good time with Little Feet: Ride the waves at British Museum. A paddling pool will be set up on the front lawn for children to get their feet wet and have fun in the sun. Make your own paper boats, fish for plastic sharks and play with water toys. 21 August 2023, 11:00-13:00. Free, drop in.
There's a Parents and Babies Performance of The Garden of Words at Park Theatre. Head to my Theatre and Performance section to read more about it. 24 August 2023 at 13:00. Paid, book.
Learn how soldiers stay hidden and create your own camouflage in Tiny Troopers at National Army Museum. Sing, play and create with your little ones at this fun, sensory session. 30 August 2023 at 11:00-12:00 and 14:15-15:15. Paid, book. Ages 2-5.
Teen-friendly activities Summer 2023
Here's a selection of cultural experiences to tempt even the most discerning teen out of their bedrooms this summer. I'll add more activities as I see them.

Visit underground Victorian ice wells on Ice Sunday at the Canal Museum. Don a bump cap and descend by ladder into this unique space. This once-a-year opportunity is part of the Festival of Archaeology. 23 July 2023. Paid, book. Ages 14+.
Ai Weiwei: Making Sense at the Design Museum is a thought-provoking exhibition that explores the work of one of the world's most renowned contemporary artists. Introduce teens to Ai Weiwei's work and spark conversations about important issues such as politics, censorship, and freedom of expression. Until 30 July 2023. Paid, book.
Create two podcast episodes inspired by the secret power of plants in Plants Have Secrets: Digital Youth Project at Chelsea Physic Garden. Develop skills in presentation, storytelling and audio production as well as a new developed understanding of plants and the natural world. 21-25 August 2023, 11:00-16:00. Free, apply by 31 July 2023. Ages 13-19.
Nab one of the final spots on Tunnel Walks at The Postal Museum. Explore the 100-year-old Mail Rail tunnels on foot and discover one of London's best-kept secrets. Get access to parts of the railway that aren't accessible on the ride and hear surprising stories. You'll need to wear a high visibility jacket and a hard hat for the walk. 1 and 15 August 2023. Paid, book. Ages 12+.
Catch the world premiere of The Garden of Words at Park Theatre, in association with Whole Hog Theatre. An out-of-step woman and an offbeat teenager meet by chance and bond over classical poetry, shoemaking and bad cooking. But the heartfelt companionship that could save them from loneliness might also ruin them. Based on the stereotype-defying Anime and novel from world-renowned filmmaker, Makoto Shinkai. 10 August-9 September 2023. Paid, book. Indoors. 1 hour, 45 minutes. Ages 12+.
La Bamba! at Peacock Theatre is a brand new musical about the power of music and how it can bring people together. Combining Latin, R&B, and timeless rock and pop it tells the ultimate feel-good story of a young Latin American girl with a big voice, big dreams, and an even bigger heart. Starring Strictly Come Dancing's Pasha Kovalev, The Wanted's Siva Kaneswaran and rising star Inês Fernandez. 22 August-2 September 2023. Indoors. Paid, book.
Get suited and booted in your best Roaring 20s finery for The Great Gatsby at Morden Hall Park. An undisputed gem of American literature, Fitzgerald's critique of the Jazz Age captures the glamorous façade of the era in style. When Nick Carraway meets Jay Gatsby, a self-made millionaire, he realises the parties are not always what they seem. 25 August 2023. Paid, book. Outdoors. 2 hours plus 20 minutes interval. Ages 12+.
Accessible and SEND events Summer 2023
Summer can be a challenging time for families with autistic and neurodivergent children and adults. From the lack of structure and routine to extra-busy attractions adding to sensory overload, it can be extremely overwhelming. However, there are a number of special events that are designed to help create a relaxed and supportive environment for neurodivergent individuals and their families. These sessions often feature reduced noise levels, fewer people, limited visual stimulation and opportunities for sensory breaks. Here's special SEND-friendly events this summer 2023:
Explore colour and textures in Wonderful Weaving Quiet Space Relaxed Morning at Dulwich Picture Gallery. Enter and exit as needed in this quieter space with a relaxed approach to noise and movement. A chill-out space and noise-cancelling headphones are also available. 22 July 2023, 10:00-11:00. Paid, book. Part of Family Festival – Mark Makers.
Early Birds at the Science Museum is a sensory friendly event for families with members who need a quieter environment to enjoy the museum. With lowered volume levels on exhibits, fun workshops and quiet areas. Plus reduced price tickets to lower capacity session in Wonderlab. 22 July 2023, 18:30-21:30. Free, book. For families with children aged 4–15.
See the British Library without the public in Relaxed early opening for families. Explore the creative resources and sensory materials in the Family Station and take part in a workshop. With a dedicated sensory room. 30 July 2023, 09:00-11:00. Free, book. For families with children aged 0-15 who are on the autism spectrum and other sensory needs.
Post Early at the Postal Museum is a relaxed event co-produced with Ambitious about Autism and their autistic Youth Patrons. Ride Mail Rail, access Sorted! postal play space, explore the exhibitions with lowered volume levels and take part in a facilitated open-ended arts and crafts activity. With quiet space. 24 July and 21 August 2023. Paid, book.
Use art to explore how we communicate our feelings in Drawing on our emotions SEN workshop at Harrow Arts Centre. This fun, fast paced workshop for children and their grown ups is a light-hearted way to help express emotions for children who may struggle with communication. 25 July 2023 at 10:30. Paid, book. For families with SEN children aged 5+.
See one of the largest dinosaurs to have ever lived in Accessible Morning Visits to Titanosaur at Natural History Museum. Designed specifically for disabled and neurodiverse visitors with reduced capacity, careful lighting and low noise levels. 10:00-10:45 every other Wednesday, including 26 July & 9 and 23 August 2023. Paid, book.
Plus keep an eye on Dawnosaurs page for announcements on the Natural History Museum's next Relaxed Morning Visit session. Free, book.
Relaxed Opening tours allow people with autism and other neurodiversities to enjoy ZSL London Zoo in a calm and safe environment. Be guided by the Community Engagement team along a set route. The next session is 2 August 2023, 18:15-19:45. Paid, book.
Explore all the things plants need to grow in the Children's Garden Quiet Session at Kew Gardens. Fewer people will be admitted and easy access will be ensure to avoid potentially stressful queues. With gentle sensory activities. 2 August 2023, 16:15-18:00. Free, book. Aimed at children aged 2 to 12 years with special educational needs and disabilities.
Seacole Sessions Family Activities at Museum of the Order of St John are designed to support autistic and neurodiverse families. Sail around the Mediterranean Sea and discover the island homes of the Knights of St John in Create Your Own Lemon Boats with Storytelling (8 August 2023, 11:00-15:30). Get arty with coffee as you discover St John's Gate's caffeinated connections to artist William Hogarth in Coffee Art (22 August 2023, 11:00-15:30). Free, book.
Valence House Museum has spaces on two SEND-friendly, reduced sensory sessions this summer. Step back in time 65 million years and get creative in Dinosaur Craft Day (9 August 2023, 16:00-17:00). Explore the animals related to the borough, from flamingos in Parsloes Park to magnificent whales and Make a Mini Zoo (23 August 2023, 16:00-17:00). Paid, book. Ages 5-12.
Relaxed Performances of Midsummer Mechanicals at Sam Wanamaker Playhouse take place on 11 August 2023 at 15:00 and 23 August 2023 at 11:00. Paid, book.
Pond dipping is WWT London Wetland Centre's most popular activity. Their Autism and sensory needs friendly pond dipping is run at the quietest part of the day and with limited numbers. Grab a net to find out what lives in the water, from snails to newts and shrimps. 12 August 2023, 10:00-10:45. Included with paid entry, drop in.
The SpongeBob Musical at Southbank Centre has a Relaxed Performance on 16 August 2023 at 14:00. Paid, book.
Morning Stars at the Royal Observatory Greenwich Planetarium is a relaxed planetarium show for those who prefer a calmer environment, such as people with ASD. 14 and 18 August 2023, 10:30-11:15. Paid, book.
Explore Natural History Museum Tring's galleries and outdoor spaces away from the hustle and bustle of the general public in SENDsensational Mornings. Sessions include specimen handling, a big draw and a gallery trail. 20 August 2023, 10:00-12:00. Free, book. Best ages 5-15, siblings welcome.
Enjoy Honeywood Museum at your own pace, free from the general public at their SEND Activity Quiet Days. With sensory sacks, dressing up and crafts. 25 July and 30 August 2023, 10:00-13:00 and 23 August 2023, 13:00-16:00. Free, book. For visitors with Special Education Needs and Disabilities, or adults experiencing early-stage dementia and their families and carers.
Theatre and Performances Summer 2023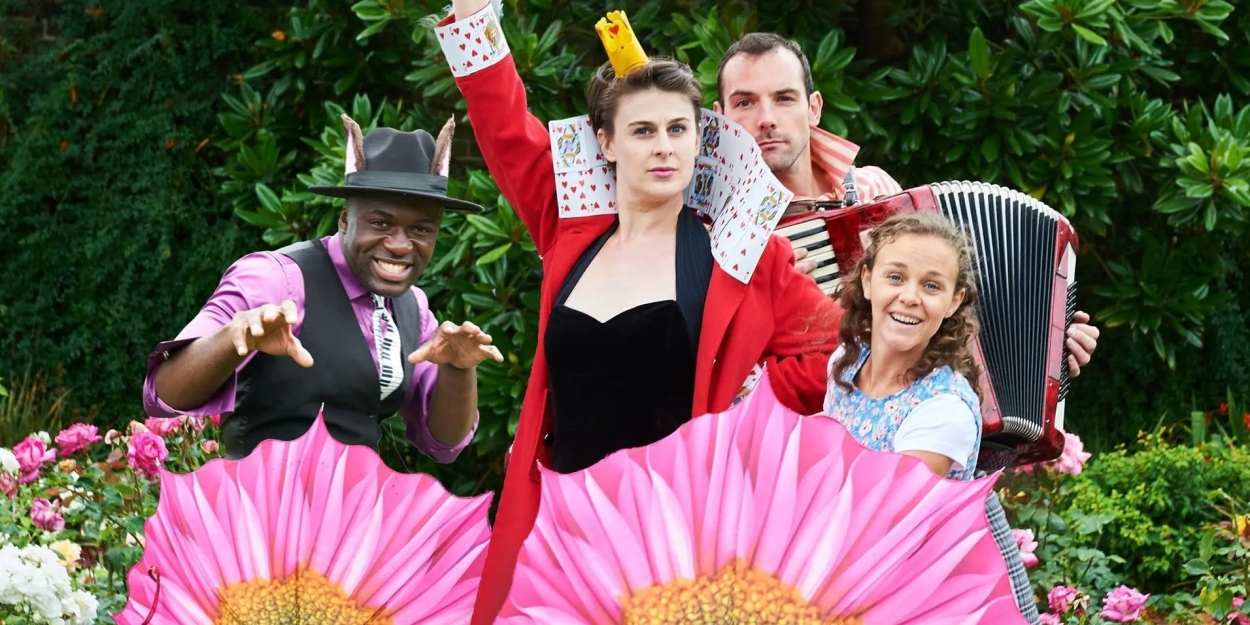 London is a great place to see theatre with the family this summer. There are so many shows to choose from, including both indoor and outdoor productions. From West End hits to local gems, here's a selection of kid-friendly shows:
For theatre for the very youngest, head to the Under 5s section.
My top money-saving tip: Kids Week returns this August! Children under 18 go free when accompanied by an adult paying full price to select performances. Plus an additional two children can attend for half price! Twenty five shows are currently listed, including 2:22, Hairy at Polka Theatre, Horrible Histories – Terrible Tudors in the Garrick Theatre, Midsummer Mechanicals at The Globe Theatre, The SpongeBob Musical at the Southbank Centre and Wicked. All tickets are subject to availability, so go quick!
Follow one small bear's big adventure in The Everywhere Bear at Polka Theatre. Whooshed out to sea, how will he ever make it back to Class One? The captivating story from best-selling author Julia Donaldson and illustrator Rebecca Cobb springs to life with rhyme, original music and delightfully expressive puppets. Until 13 August 2023. Paid, book. Indoors. 50 minutes, no interval. Ages 3-7.
Things are going to get Hairy at Polka Theatre! Hairnry wants to be a Super-Hairo. Will they survive a shaving by the demon Barbers of De-Ville? Can they defeat Major General Nit and his nitwit army from taking over the world? With original songs, dance, puppetry and bold visual comedy. Paid, book. Until 20 August 2023. Paid, book. Indoors. 60 minutes, no interval. Ages 6-12.
The Olivier Award nominated The Tiger Who Came to Tea returns to Theatre Royal Haymarket. Join the tea-guzzling tiger in this delightful family show; packed with oodles of magic, sing-along songs and clumsy chaos! Produced by Nicoll Entertainment, based on the book by Judith Kerr and directed by David Wood OBE. Until 3 September 2023. Paid, book. Indoors. 55 minutes, no interval. Ages 3+.
Olivier Award-nominated Midsummer Mechanicals is back at the Sam Wanamaker Playhouse! The chaotic band of amateur actors led by Nick Bottom are back to perform their latest masterpiece, and everything could go wrong. This co-production with Globe Theatre and Splendid Productions is based on A Midsummer's Night Dream. 22 July-22 August 2023. Paid, book. Indoors. 1 hour 50 mins, with interval. Ages 5+.
Journey down the rabbit hole with Alice in Wonderland at Theatre on Kew. Join Alice as she searches for a way home, meeting the disappearing Cheshire Cat, the beautifully dressed Mad Hatter, and the bad-tempered Queen of Hearts. Set within the enchanting Kew Gardens, this specially-commissioned performance features a talented cast of actor-musicians. Wednesdays to Sundays, 22 July to 28 August 2023. Paid, book. Outdoors. 70 minutes with no interval.
Click your heels and ease down the yellow brick road as Immersion Theatre proudly presents a brand-new adaptation of The Wizard of Oz. Join Dorothy and the brainless but cheeky scarecrow, the cowardly lion and the heartless tin man on their quest to the Emerald City. At Headstone Manor Museum (24 July 2023) and the Rose Garden of Morden Hall Park (28 July & 1 August 2023). Paid, book. Outdoors. 2 hours with a short interval. Ages 4+.
Bikini Bottom needs saving – and there's an unlikely hero in The SpongeBob Musical at the Southbank Centre. Featuring irresistible characters, magical choreography and dazzling costumes. Starring Ru-Paul's Drag Race Divina De Campo. With original songs by musical legends including Steven Tyler and Joe Perry of Aerosmith and Cyndi Lauper. 26 July-27 August 2023. Paid, book. Indoors. 2 hours, 20 minutes including interval. Ages 6+.
join Mole, Ratty and Badger in The Wind in the Willows at Ham House & Garden. A heart-warming tale of friendship, mishap and mayhem in Quantum Theatre's brand new adaptation of Kenneth Grahame's family favourite. The show takes place in the Formal Gardens with the stunning mansion house in the background. 30 July 2023. Paid, book. 2 hours 30 minutes with interval. Outdoors.
Heartbreak Productions present Bad Dad, based on David Walliam's hit story. Frank is a young boy who attempts to break his innocent father out of prison and return the money his father is accused of stealing. At Osterley Park & House (3 August 2023) and Morden Hall Park (17-18 August 2023). Paid, book. 2 hours 30 minutes including interval. Outdoors.
Join Peter and his naughty cousin Benjamin on their hair-raising adventures in The Tale of Peter Rabbit at Morden Hall Park. Caught In a net and trapped by a snarling cat, will they ever escape Mr McGregor's garden? Quantum Theatre's charming adaptation of two of Beatrix Potter's best-loved stories. 4-6 August 2023. Paid, book. Outdoors. 1 hour 40 minutes with interval.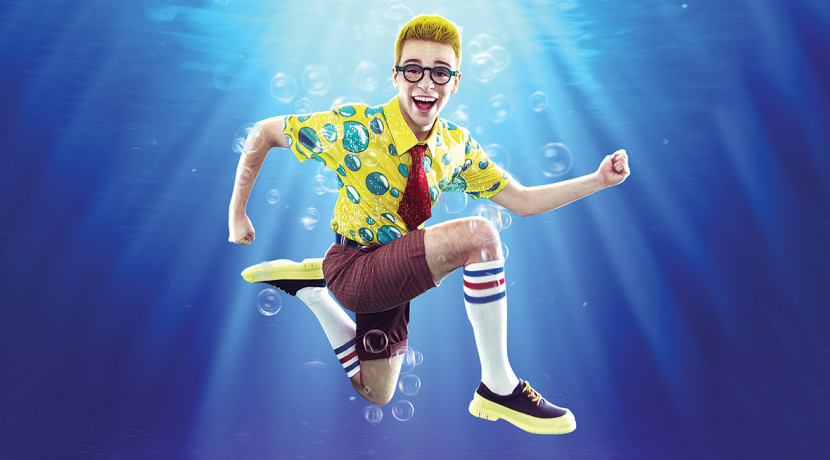 Enjoy a laugh-a-minute adaptation of Shakespeare's riotous Twelfth Night at Harrow Arts Centre. It's a wild, whirlwind comedy of love triangles, mistaken identities and the mayhem of love. The fast-paced adaptation by multi award-nominated Immersion Theatre is Shakespeare as it's meant to be: interactive, fun, and highly accessible! 5 August 2023 at 15:00. Paid, book. Outdoors. 1 hour, 50 minutes including interval. Ages 10+.
Raving has gone to the birds in Bird Rave at Southbank Centre. Miss High Leg Kick and her flock of artists dancing to classic rave music. Watch the performance from our pop-up bird hide, create your own plumage headpiece, learn some old-school rave moves yourself and go bird-spotting around the Southbank Centre. 6 August 2023. Free, drop in.
The roar-some Dinosaur World Live returns to Regents Park Open Air Theatre. Discover a prehistoric world of remarkably life-like dinosaurs including Tyrannosaurus Rex, Triceratops, Giraffatitan, Microraptor and Segnosaurus! With meet and greet after the show. 11 August-3 September 2023. Paid, book. Outdoors. 50 minutes, no interval. Best ages 3+.
Anansi and the Lost Sun presented by Swallow's Wings in Greenwich Park. A Puppet Show celebrating African & Caribbean culture. 12 August 2023. Free, book. An additional date of Greenwich Family Arts Festival.
Enjoy relaxed riverside performances in Arts in the park at Marble Hill House. Bring your blanket and picnic and watch local performers Soane Trio (13 August 2023), Richmond Shakespeare Society (20 August 2023) and Perrin Jazz (27 August 2023). FREE, just turn up.
Join Wild Immersive Theatre for an immersive adventure like no other in Alice in Wonderland at Chelsea Physic Garden. As you walk through the Garden, encounter the most extraordinary characters, like the Mad Hatter celebrating a very merry unbirthday, a Caterpillar with an identity crisis and the Queen of Hearts who is seeing red over her stolen jam tarts. 14-18 & 20 August 2023. Paid, book. Outdoors. Allow an hour.
Have a knees-up at The Marvellous Myth Hunter Ceilidh at Southbank Centre. Dust off your maps and jetpacks to visit Scotland's most famous loch. Look out for weird creatures, interactive games, reels, jigs and tales of the deep. Presented by Weird Folk, with music from Dipper Malkin. 20 August 2023 at 13:00-16:00. Free, drop in. Ages 5+.
Two famous cousins visit each other in The Town Mouse and the Country Mouse at Puppet Barge Theatre in Richmond. The Town Mouse must face the wild countryside, while the Country Mouse watches for the house cat and learns to navigate the noisy city traffic. Told with music, songs and rod puppets. 20 August-1 October 2023. Paid, book. Indoors. 60 minutes, no interval. Ages 3+.
Alice's Adventures in Aerialand at Dulwich Picture Gallery is a circus adaptation by Dot Collective for all ages and abilities. Revel in the nonsense in a story of magic and adventure, laced with lethal wit, games, riddles and conundrums. 22 August 2023 at 11:30 and 16:30. Free, book. Outdoors. A family show suitable for those living with dementia and PMLD.
Tethered Wits brings the beloved story Doctor Doolittle to life at Morden Hall Park with stunning puppetry. Doctor Dolittle likes animals. In fact, he likes them so much he fills his house with every kind of creature imaginable. And then one day, he figures out how to speak their language! 25 August 2023. Paid, book. Outdoors. 1 hour, no interval. Ages 3+.


If you've made it to the end of this mammoth post- woohoo! You now have all the info you need to book a fantastic summer holiday packed with London's most family friendly events. I'd love to hear what you get up to from this list. Tag or DM me on Instagram @museummum, and I can share your feedback with other parents.
Please take a second to share this post, on whatever platform you use most. You'll help other parents find summer holiday activities, grow my community and encourage more visits to our cultural gems.
If you haven't already, sign up to my newsletter for regular updates on family-friendly culture.
And if this guide has been useful, why not buy me a coffee to say thanks?


Disclosure: Just like a journalist, I have been given free entry to many of these museums for review purposes. I work at the Museum of London, although I'm not involved with their family activities, and this blog is not associated with them. The National Trust section was written as part of a paid partnership with National Trust South East region.