Looking for fun things to do with kids in London over the Platinum Jubilee Bank Holiday weekend or May 2022 half term? This year HM Queen Elizabeth II becomes the first British monarch to celebrate a whopping seventy years on the throne. To mark the occasion, there's an extra bank holiday in the Platinum Jubilee Central Weekend. Plus we have the rest of May half term to fill too!
Note: Summer half term this year falls from Saturday 28 May until Sunday 5 June 2022. The extra-special, four-day Platinum Jubilee Bank Holiday weekend is from Thursday 2 June to Sunday 5 June 2022.
Here's my pick of the best family friendly things to do over the Platinum Jubilee Bank Holiday and May 2022 half term in London. There's something for everyone with street parties, family-friendly exhibitions, workshops and intriguing art.
This list works for both London visitors and locals with its mix of big names, hidden gems and local saviours. I've focused on the smaller events and places, so you can still join in with the Platinum Jubilee celebrations, without the crowds. And I've included some non-royal themed events, if you'd prefer something different.
There's a clickable link to every event page, and I've highlighted if you need to book. I've included plenty of FREE activities too, to make our ever-decreasing spare cash go a little further.
Fancy a day trip from London? I've included family events close to the capital, including Kent, Sussex and South East England.
So read on for the ultimate guide to the Platinum Jubilee Bank Holiday Weekend and May Half Term 2022 with kids!
Like what I do? You can buy me a coffee to say thanks.

Contents
Major Platinum Jubilee events
If you want all the pomp and circumstance and don't mind crowds, here's the landmark events marking the Platinum Jubilee. If you prefer the comfort of your own home, both will be broadcast on TV.
More than 1,400 parading soldiers, 200 horses and 400 musicians come together in the Queen's Birthday Parade (Trooping the Colour). Beginning at Buckingham Palace, the Parade moves down The Mall to Horse Guard's Parade, joined by members of the Royal Family on horseback and in carriages. The Parade will close with the traditional RAF fly-past, watched by The Queen and members of the Royal Family from the Buckingham Palace balcony. 2 June 2022. FREE, just turn up.
The Platinum Pageant will be an upbeat spectacle, where parade meets carnival on the Mall and the surrounding streets. In four acts, it combines street arts, theatre, music, circus, carnival and costume to tell the story of The Queen's 70-year reign and our transforming society. 5 June 2022. FREE, just turn up.
And the Tree of trees sculpture by Heatherwick Studio will be installed outside Buckingham Palace, dates still to be confirmed. FREE, drop in.
More Platinum Jubilee Events and Workshops
There's plenty more ways to celebrate HM Queen Elizabeth II's historic reign – and dare I say, perhaps more family friendly? Here's my selection of Platinum Jubilee events I think your kids will enjoy.
Jubilation: 200 years of Royal souvenirs at Museum of Brands celebrates over 200 years of Royal-inspired packaging and Jubilee souvenirs. Make your own Jubilee-themed bunting and crown, enjoy two new Jubilee trails and touch objects from the 1953 coronation and the 1977 Silver Jubilee. Paid, included with entry. From 21 May, object handling 2-6 June 2022.
Psst: Kids go free from 2 to 6 June 2022, and adult tickets last a whole year.
Read about our recent visit to Museum of Brands here.
Make your very own mini portrait of the Queen to take home in Creative Clay: Sculpt the Queen at National Army Museum. 28 May 2022. Paid, book ahead, ages 7+.
Celebrate the Queen's Platinum Jubilee with historic performers, hands-on activities and fresh-air family fun in Kids Rule! at select English Heritage properties. At King Henry VIII's childhood home Eltham Palace learn jousting, test your knowledge and complete tasks in 'The Great Chain of Being', a game about rising up life's social ladder. Join Victorian Fairy Hunters at Audley End and search for the mystical fairies, imps and nymphs hiding in the gardens. Or play with Victorian Toys and Games and learn all about how to have fun during the time of Queen Victoria's Jubilee celebrations at Wrest Park. 28 May-5 June 2022. Paid, included with entry.
Read this post to find out how we get FREE English Heritage entry.
Make a corgi mask, sparkling tiara or cornet or a royal carriage picture at a A Royal Celebration at Honeywood Museum. Find royal companions on the All The Queen's Corgis Trail or follow the Queen Elizabeth Seventy Years Trail. 28 May and 1-5 June 2022. Paid, book ahead.
Zoobilee at ZSL London Zoo celebrates with a week of royal-themed events. Bring your favourite cuddly toy to the wildest teddy bear's picnic in town, create your own environmentally-friendly animal crown, go bug hunting and pond dipping or join in with animal talks, face painting, quizzes and trails. 28 May-5 June 2022. Paid, included with entry, extra charges apply for face painting. Book ahead.
The Royal Jubilee Trail is another reason to visit Capel Manor Gardens. Set across 30-acres in beautiful bloom, there is plenty to explore including Capel's animal collection, holly maze, themed gardens and the fairy forest. 30 May-5 June 2022. Paid, book ahead.
Get into the Jubilee spirit at London Mithraeum Bloomberg SPACE with Jubilee Flower Family Craft Workshop. Inspired by Bloomberg's support of Historic Royal Palaces' Superbloom and the Queen's Green Canopy. 31 May 2022, 11:00-16:00. FREE, book ahead. Best ages 5-11, all welcome.
Meet Queen Elizabeth I at Charterhouse on the way to her coronation. From food to laundry, dress to décor, lend a hand to ensure the house is fit for a queen! 31 May 2022 at 10:15 and 1 June 2022 at 15:45. Ages 5-11. Paid, book ahead.
Inspired by paintings in the National Gallery, compose and create playful portraits with fun materials in Design and play family workshop. 31 May-1 June 2022. FREE, drop in.
Join Discovery Day: Royal Celebration at Royal Parks to create your very own nature crown, plant seeds, and design a park of the future. Enjoy a special storytelling session about the royal history of the parks and their connection to the Queen. 31 May-1 June 2022. FREE, email ccollison@royalparks.org.uk for booking details.
Decorate your own handmade biscuit in Royal rations at National Army Museum. Once iced and decorated, the biscuit is yours to enjoy! 31 May-3 June 2022. FREE, drop in. First come, first served. Ages 5+.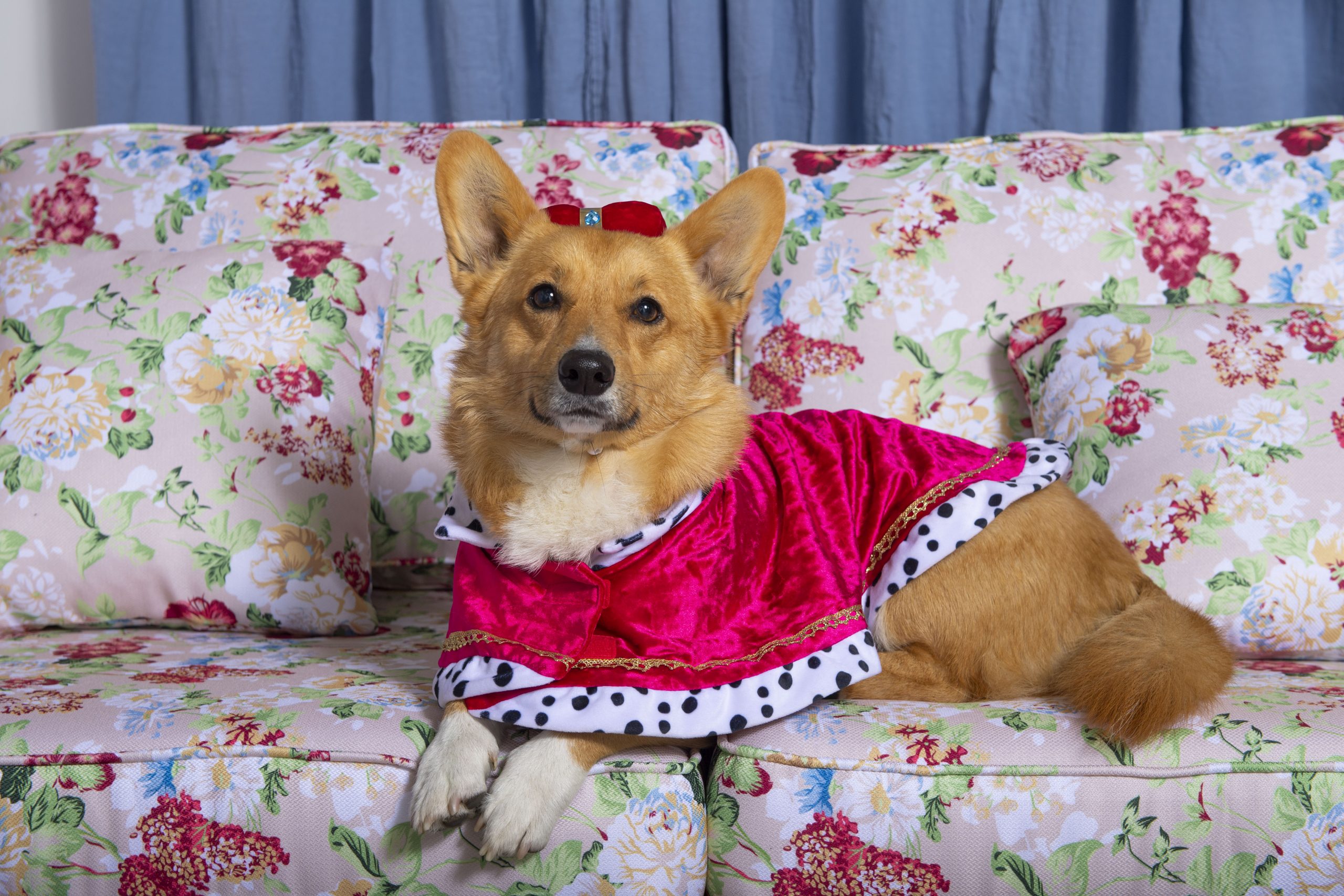 Head to Leadenhall Market's Corgi Cam pop-up photo studio, to strike a Jubilee pose and snap some pics with a real-life Corgi! Dressing up and pooch provided. 1 June 2022, 12:00-18:00. FREE, just turn up.
Jubilee at Southbank Centre has you covered for alternative celebrations. Create punk songs, write placards and play music that channels your inner anarchist in Punk Alley (1-3 June 2022, paid, ages 6+). Watch Step Hop House with Folk Dance Remixed performance, then join in with two workshops: Ceilidh Jam and Street Dance the Maypole (2 June 2002. FREE, drop in).
Pomp, ceremony and splendour reign supreme in Jubilee joust at Hampton Court Palace. Come along to cheer, jeer and follow all the fun as knights from around the country compete for five days for the coveted Jubilee Cup. 1-5 June 2022. Paid, included with entrance.
Platinum Jubilee Celebrations at Old Royal Naval College. Free games on the lawn and royal themed crafts tables (2-5 June 2022. FREE, drop-in). Royal First Sunday Stories in the Painted Hall. Find out how nursery rhymes you know and love have a royal twist, and hear about how the Queen (and her corgis) feature in one or two. (5 June 2022, 11:30 and 13:30. Paid, ages 3+). Food and drink stalls, theatre, spectacle, Royal tours and much more.
Grab a mat and slide down into Tower of London's moat where 20 million seeds are due to burst into flower in Superbloom. 1 June-18 September 2022. Paid, book ahead.
Psst: You can view the Superbloom display and castle walls from up on the Tower Hill path. FREE, book ahead. This does not include access to the moat or the Tower of London.
Mini-Superblooms will also appear at Hampton Court Palace and Kensington Gardens. 1 June-September 2022. Paid, included with entry.
Look back on 18th century celebrations in A Humorous Affair – A Jubilee Weekend Family activity at Hogarth's House. Explore the chaos of Hogarth's depiction of Southwark Fair using imagination and character exploration. Make double-sided bunting to showcase revellers both in the 18th and the 21st century. 2 June 2022 at 14:00-15:30. Paid, book ahead. Ages 5-11.
Strap on your dancing shoes and join Swing Patrol for a Big Jubilee Tea Dance at London Bridge City to celebrate the start of the Queen's Platinum Jubilee. 2 June 2022, 14:00-18:30. FREE, just turn up.
RAF Museum Hendon Pageant is a fun-filled festival of storytelling, living history and family activities. Hop on board a royal helicopter, ride on the vintage fairground, enjoy free storytelling in the story tent, have a go at bomb disposal with live reenactors, make a crown, take a Jubilee trail or have a cream tea in the pop-up tearoom. Special Jubilee flypast from the BBMF scheduled on 2 June 2022. 2-4 June 2022. FREE with paid activities. Book ahead.
Get creative with Art Jar at Make and take Jubilee special in Gunnersbury Park Museum. Make your own crown fit for kings & queens, 3D model castles, celebratory flags and a keepsake memento to remember this special occasion. 2-5 June 2022. FREE, drop in.


Bring your flags to wave across the waves in Whizzy Lizzie's Royal Rush with Thames Rockets. In this Thames speedboat tour, you'll see two official royal palaces along with landmarks that have shaped generations of royals since William the Conqueror – followed by a high-speed blast around Canary Wharf. 2-5 June 2022. Paid, book ahead.
Turn back the clocks to the Queen's coronation with a fifties-themed celebration in Celebrate the Jubilee at Polesden Lacey. Enjoy a picnic and live swing, jazz and fifties rock 'n' roll whilst soaking in the stunning views across the valley. 2-5 June 2022. Paid entry, FREE National Trust members. Train rides £1 cash only.
Psst: On Friday 3 June 2022, there's miniature steam rides in the gardens and ranger talks.
The Queen's Jubilee Bank Holiday at Bentley Priory Museum features craft, games and choir. 3 June 2022. Paid, book ahead.
Valence House brings back some of Britain's best monarchs in A Royal Romp through time. Meet warrior queen Boudicca, try and keep your head with Henry VIII and be amused by Queen Victoria. See Pearly King and Queen performances, follow a corgi trail and enjoy crown and shield crafts. 3-4 June 2022. FREE, drop in.
Psst: The Bring and Share Picnic on 4 June 2022 must be pre-booked.
Expect fantastic family theatre, a royal puppetry performance, craft and food stalls, music and more at Platinum Jubilee Celebration day at Harrow Arts Centre. Plus there's over workshops in everything from karate to dance. 4 June 2022. FREE, book ahead.
Join in the excitement as the Queen's Baton Relay comes to Paternoster Square after its journey through all 72 Commonwealth nations and territories. Pose for pictures with the baton, see sportsmen and women and try out a Commonwealth Games sport for yourself. Watch street theatre, including Doubles – a collision of dance and table tennis – and the Bureau of Silly Ideas' Shirt and Squirt static bicycle challenge. 4 June 2022, 12:00-15:00. FREE, just turn up.
Psst: Join the baton as it makes its way from Blackfriars Pier at noon.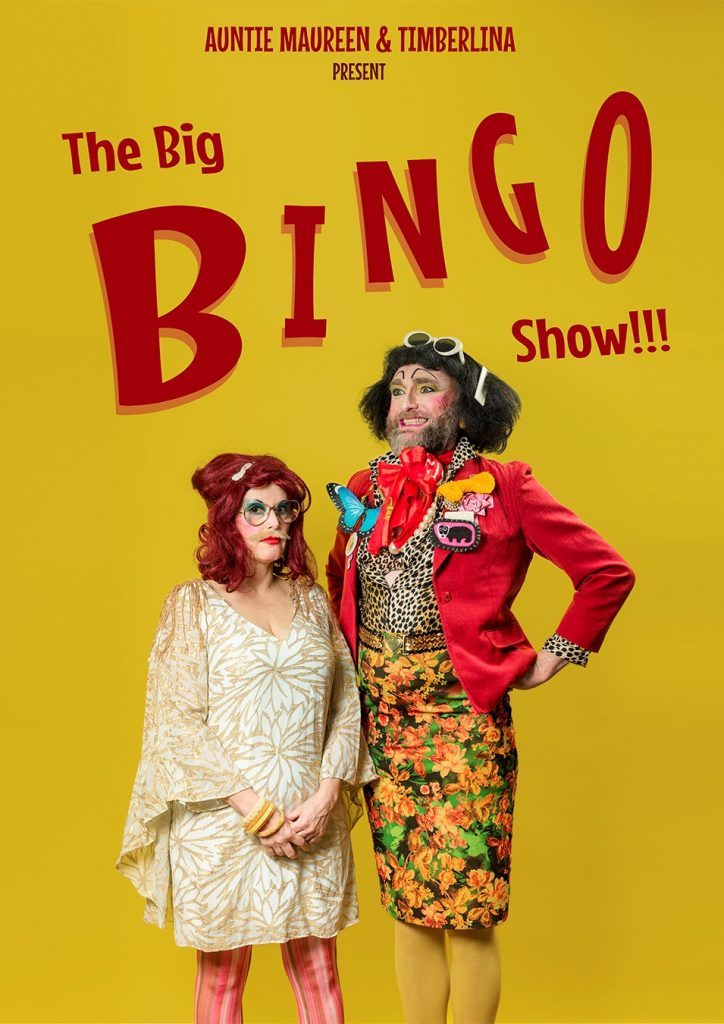 Impromptu dance routines, silly sing-alongs and witty royal repartee entertain all the family at Drag Queen Bingo at Horniman Museum. 5 June 2022 at 12:30; 14:00 and 15:30. Paid, book ahead.
Celebrate 1950s style at Pumphouse Jubilee Party with scones, crafts, music and drinks. 5 June 2022. FREE, no booking information released. Keep an eye on Walthamstow Pumphouse Museum Twitter feed for more info.
Make your own collages inspired by their crowd-sourced exhibition of Royal memorabilia in Weekend family workshop: Jubilant Jubilee at Sir John Soane's Museum. 5 June 2022. FREE, drop in.
Hear Michael Morpugo read his new book, There Once Is A Queen, in Sotheby's Jubilee Arts Festival: Family Day. The Battle of the Bears aims to settle the Winnie the Pooh vs Paddington debate. Plus there's a Charlie Mackesy Drawing Station, musical workshops, poetry for older teens and a royal trail. 4 June 2022, 12:00-17:00. FREE, drop-in but with pre-booked elements.
Platinum Jubilee Parties and Picnics
I can't think of a more fitting spot to celebrate the Platinum Jubilee than Westminster Abbey, the place where the Queen was crowned. Their Family day: Jubilee garden party includes crown making, music and dance from the Commonwealth, storytelling, and a Jubilee trail through the gardens. 1 June 2022. FREE, Book ahead. Ages 3+.
Edited to add: It's currently sold out, but you can join the waiting list. Follow me on Instagram stories to hear about family events first – there was plenty of availability when I shared it seven weeks ago.
Mayfair's Platinum Jubilee Celebrations 'Let's Go Fly a Kite' theme draws inspiration from Mary Poppins and picture-perfect summer fêtes from years gone by. As well as food stalls, music, live illustrations, craft tents and art-themed face painting, decorations include a 300 seat communal table brimming with British wild flowers. 2-3 June 2022. FREE, drop in
Relax in deckchairs as you enjoy live music at Platinum Jubilee Picnic at Bletchley Park. From Swinging Bass Band to vintage vocal trio The Bailey Dolls, there's a different performer every day. 2-5 June 2022. Paid, included with entry.
Bring a picnic and join in with scavenger hunts, natural crafts, and storytelling with Queen Victoria and Mary Anning at Queen's Platinum Jubilee Garden Party at London Museum of Water and Steam. 3 June 2022, 11:00-15:00. Free, drop in.
Watch royal-themed performances from Royal Greenwich Festival partners at Platinum Picnic in the Park in Charlton Park. 3 June 2022, 12:00-16:00. FREE, drop in.
Join in a cockney singalong on the old joanna at the Queen's Platinum Jubilee Party at the Actors Church in Covent Garden. With activities from Bow Street Police Museum, a London taxi photo booth, garden games, street-style magician, balloon and bubble artist, face painting and punch and Platinum pudding. 3 June 2022, 12:00-18:00. FREE, just turn up.
Skewbald Theatre takes you on a time travelling adventure through the ages of the Queen's reign in the Jubilee Celebration Event at Station Hall. Plus there's music, dancing, party games, face painting, an under 3s Jubilee play space, complementary brew with fancy biscuits and prizes for the best Jubilee costume. 4 June 2022. 10:00-12:00 and 13:00-15:00. FREE, book ahead.
Get your groove on in Wembley Park with the Jubilee Dance Party. It's a street party for everyone, with face painters, bubbleologists and circus acts, as well as stilt walkers, street dancers and pavement artists. There's interactive areas with selfie stations and photo booths and a giant photo wall will unveil a portrait of Queen Elizabeth II, digitally generated with photos taken by festivalgoers throughout the day. 4 June 2022. FREE, drop in.
Come down to Queen's Platinum Big Jubilee Lunch at Hall Place Bexley to picnic with friends and family, enjoy a treat from the Riverside Cafe, or stock up at the Hall Place Farmers Market. Explore the ground looking for hidden posters and win a small prize in the Dino May Garden Trail (charge applies). 5 June 2022. FREE, drop in.
Meet Nicholas Allen, author of the Queen's Knickers, at Big Jubilee Lunch at Lesnes Abbey. Leave your families mark in the Legacy station, try traditional lawn games such as egg and spoon racing, and join in with arts and crafts. 5 June 2022, 11:00-16:00. FREE, just turn up.
Other May 2022 Half term events
And if you're ready for a break from the royal celebrations, here's some other fun family things to do with the kids this May half term 2022.
Family exhibitions
A story has been stolen from 100 Story Hotel, a madcap establishment in Discover Story Centre filled with Rob Biddulph's unusual animal characters. And kids up to age 8 can play detective by finding the culprit in this immersive space. Let the polar bear concierge take your bags, take a dip in the mermaid swimming pool, help the octopus in the laundry room, join the sausage dogs in the hotel beach, prep food in the Chilly sushi restaurant and more! Until February 2023. Paid, book ahead.
Read my full review.
Play pet themed games and learn paw-some facts about our fascinating furry friends in Cats and Dogs at Horniman Museum. Test your speed against a cat or dog in the Shalom, see which animal you can jump as high as, match the bark or miaow to the animal's feelings, and play pet guess who. Until 30 October 2022. Paid, booking recommended.
The nation's favourite dinosaur is back at the Natural History Museum, as Dippy Returns for a short time after his nationwide tour. See Dippy's memories of UK landscapes and hear how nature inspires different communities. Elsewhere in the museum, kids adore the museum's fearsome T rex, shuddering earthquake simulator, glittering gems, fossilised giants and preserved animals. 27 May-December 2022. FREE, book ahead.
Click for my ultimate guide to visiting the Natural History Museum with kids.
A giant pop-up comic strip at the Story Museum Oxford reveals what makes a great comic and gives children the skills to make their own. Kaboom! The Art of Creating Comics takes you from developing characters and plotting, to drawing, colouring and lettering – with the help of familiar Beano and The Phoenix faces, and original artwork. 30 May 2022-Spring 2023. Paid, book ahead.
Read about our visit to the rest of the Story Museum.
Play your way through gaming history at Power UP at Science Museum. From Atari 2600 to PS5s with VR headsets, there's 160 consoles from five decades ready to play on. Relive childhood memories and try new releases, including VR. Until 6 June 2022. Paid, booking recommended.
We've visited twice already, here's our review.
Free Family workshops and events
There's a different superhero-themed half term workshop each day at the Foundling Museum. Perform your superpower in a shadow puppet play, create a comic strip with Salvatore Rubbino, make your own life-size superhero cape, and make comic-inspired Jubilee bunting. 28 May-3 June 2022. FREE, book ahead.
One hundred years on from the discovery of Tutankhamun's tomb, join the Time Travel Club at National Archives to take a look at everything ancient Egypt! Make your own amulet from clay, decorate a miniature sarcophagus and a Pharaoh's headdress. Learn how to write in hieroglyphics and join in with sensory storytelling. 28 May 2022. FREE, with some paid activities. Book ahead and drop in elements.
Celebrate goddesses, demons, witches and other spiritual beings in Ferociously Feminine family days at the British Museum. Listen to Drag Queen Aida H Dee tell stories at Drag Queen Storytelling, delve into the tales of goddesses and the feminine and make your own fabulous empowerment badge. 31 May-1 June 2022. FREE, book entry ahead. Ages 5+.
Get Back to nature at Museum of the Home with these holiday activities. Shape a huge collaborative garden in drawings, collage and cut outs. Get arty with costumed life drawing, follow an interactive trail through the gardens, and enjoy a performance about the journey of an urban apple tree. 31 May-2 June 2022. FREE, just turn up.
Family favourites
Florence Nightingale Museum has reopened after two years of mostly being closed. Time your visit with a Meet Miss Nightingale event for one of the best character experiences we've had. See the actual lamp carried by Florence Nightingale during the Crimean War and her pet owl Athena, which she carried around in her pocket. Wednesday-Sunday. Paid.
Here's our review of Florence Nightingale Museum.
Create your own stop motion animation of when a bus jumped over an opening Tower Bridge in December 1952. Activities take place in a dedicated space for families to have fun and feel safe. Included with entry. 21 and 31 May 2022. Paid. Best ages 6 to 10, but all welcome.
Read about our visit to Tower Bridge.
Wonderlab at the Science Museum is one of the Museum Kids' favourite things to do in London. Get hands on with real scientific phenomena – play with forces on giant slides, see lightning strike before your eyes, or watch live science shows. Daily. Paid, book ahead.
Watch our Wonderlab Reel for East Midlands Railway here.
Art with kids
Explore a vibrant food utopia by Pip & Pop at Kew Gardens. When Flowers Dream showcases an eclectic mix of vibrant artworks made from everyday materials such as sugar, candy, and assorted craft materials. 21 May-5 March 2023. Paid.
Part of Food Forever, with four new art installations and weekend drop-in workshops and activities led by inspiring artists and creatives. 21 May-18 September 2022.
Blooming heck! London bursts into floral art with not one but two free flower festivals. This year's Chelsea In Bloom is British icon themed (23-28 May 2022), with Chelsea's shops and venues competing for the best floral display. And it's Beautifully British in Belgravia in Bloom (23-28 May 2022). It's huge fun finding and comparing the creative installations. FREE, just turn up.
Watch my Reel from 2021's Chelsea in Bloom.
Immerse yourself in an endless labyrinth of intense light, colour, space and music in 56 interlinked chambers as Colourscape returns to Waddesdon Manor. Each day there will be different music and dance performances with resident musician Michael Ormiston creating family-friendly free-flowing workshops for all on weekdays. 28 May–5 June 2022. Paid, book ahead.
Join Eliza Soane on Open Sundays for a trail through Pitzhanger, led by storyteller Judy Preece. See the stunning Rana Begum: Dappled Light exhibition and create your own 'inchie' small work of art with Sarah Olive Edwards. 5 June 2022. Paid, book ahead.
Here's my Dappled Light exhibition review.
And you can also walk under Begum's clouds of coloured mesh floating in London City Island. Catching Colour is the newest installation of the Line, a public art walk along the waterways and meridian line of East London. FREE, just turn up.
Read what else to do nearby in this review.
Spend a day in the glorious Hertfordshire countryside exploring the work of Britain's foremost sculptor Henry Moore in his former gardens and studios. Grab a map and wander through Henry Moore Studios and Gardens 70 acres of lawned gardens, meadows, woodland and sheep fields to find 21 monumental sculptures. Wednesdays to Sundays and Bank Holidays. Paid.
Teens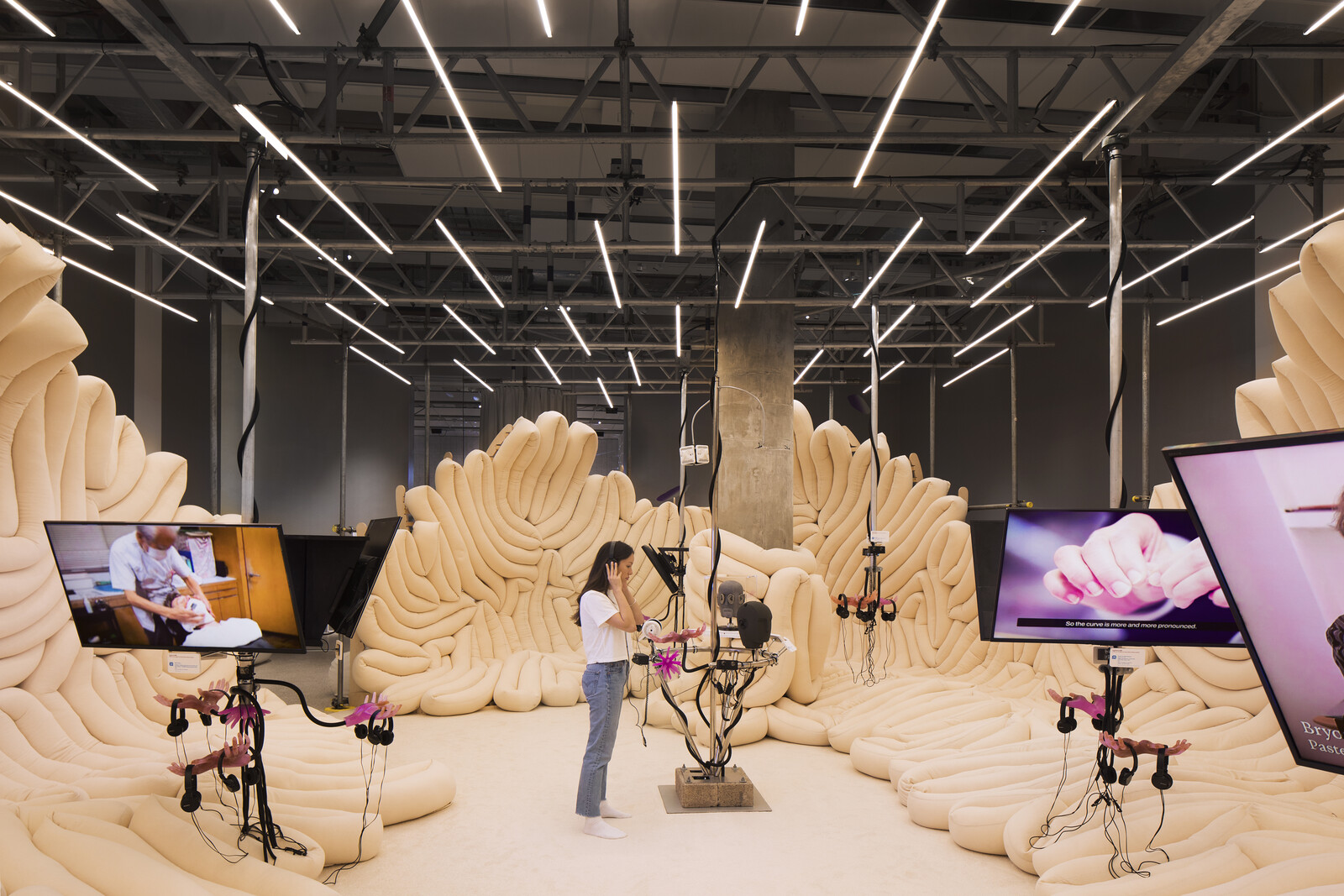 Reimagine our near future with mesmerising and immersive digital technology in Future Shock at 180 The Strand. The subterranean spaces are transformed with works which feature lasers, holographic projections and electronic music, as well as algorithmic art, AI and 3D digital mapping. Paid, book ahead. Until 28 August 2022.
Our Time on Earth at the Barbican doesn't deliver the immersive experience promised. But it's still a fascinating and optimistic exploration of radical ideas to help us reframe our relationship with the natural world. From indigenous insight to technological innovation, there's plenty to interest eco-conscious teens and adults. Until 29 August 2022. Paid.
Get the teens to step out from behind their screen and experience the world of ASMR. From the drop of coins to the sound of sharp hairdressers scissors, WEIRD SENSATION FEELS GOOD: The World of ASMR at Design Museum explores how sounds can provoke sensations. A giant brain-like bean bag and encourages you to lie back and lose yourself in a shared space. Until 16 September 2022. Paid, book ahead.
Family Theatre and Shows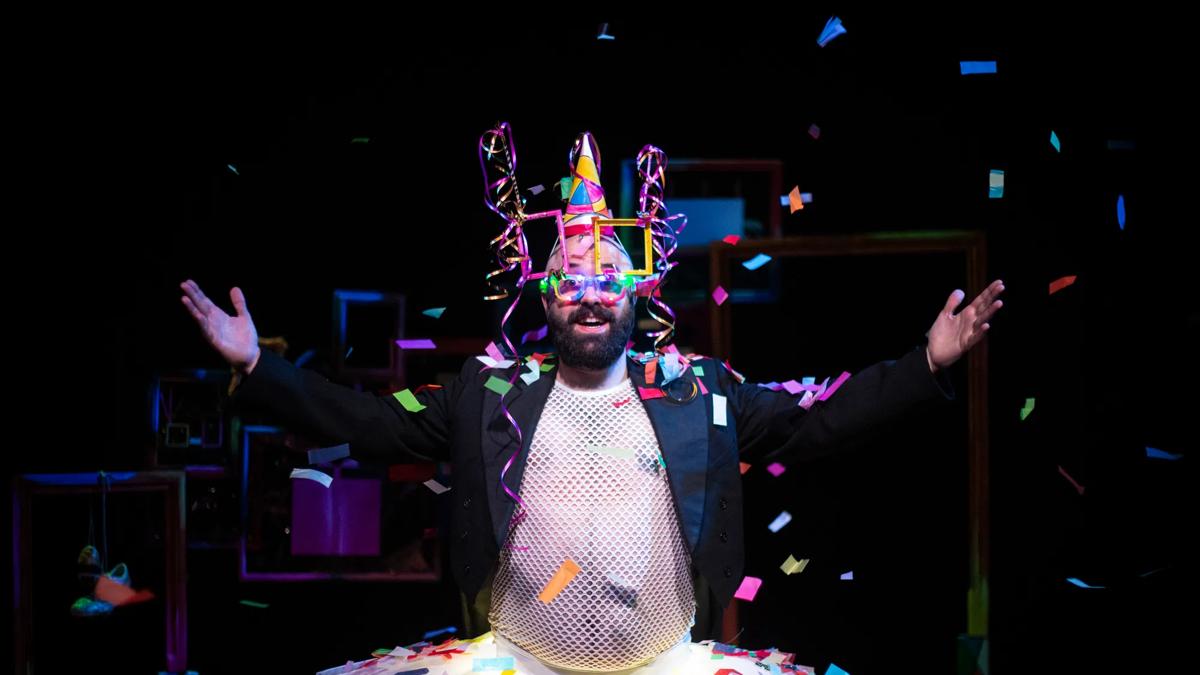 Introduce your child to theatre whilst they're young, with one of these family-friendly shows.
Get Dressed! at Unicorn Theatre. 13 May-12 June 2022. From £12 adult, £10 child. Ages 2-5. Running time 50 minutes.
Pinocchio at Little Angel Theatre. 13 May-26 June 2022. £13.50 adult, £11.50 child. All tickets £8 on Fridays at 16:45. Ages 5-11. Running time approx 1 hour.
The Paper Dolls at Polka Theatre. 20 May-7 August 2022. From £14, under 1s £1. Ages 3-7; special toddler sessions for ages 2+ on select dates. Running time 50 minutes.
The Hare and the Tortoise at Puppet Barge Theatre in Little Venice. 21 May-3 July 2022. £13 adult, £9 child, FREE under 2s. Ages 3+. Running time 1 hour.
I Want My Hat Back Trilogy at Little Angel Theatre. 21 May–31 July 2022. £13.50 adult, £11.50 child. All tickets £8 on Fridays at 16:45 and at previews on 21-22 May 2022. Ages 3-6. Running time 35 minutes.
The Gruffalo at Arts Depot. 28 May-1 June 2022. From £9, ages 3+.
Why Beethoven threw the stew at Wigmore Hall. 1 June 2022 at 11:00. £12 adult, £10 child. Ages 5+. Running time 1 hour.
The Queen's Time Machine at Honeywood House Museum. 1-3 June 2022 at 11:00, 13:00 and 15:00. £5.50 per person, under 3s FREE. Ages 3+. Running time 45 minutes. Outdoors.
Party at Southbank Centre. 2-4 June 2022. £8 adult, £6 child. Ages 2-5. Running time 30 minutes.
Princess and the Pea by Let's All Dance Ballet Company at Sadlers Wells. 4 June 2022 at 13:00 and 15:00. From £17. Ages 2-14 years, including those with special needs. Running time 40 minutes.
At Home activities
Kids Rule! Queen Victoria and Prince Albert draw-along art class with English Heritage. June 1 2022, 16:00. FREE, book ahead.
Make the bear puppet from I Want My Hat Back with Little Angel Theatre.
I hope this guide helps you enjoy your Jubilee Bank Holiday and May Half term 2022!
Please take a second to share this post. It helps parents find fun things to do, grows my community, and encourages more visits to cultural attractions. Wherever you mention me makes a difference – be that on Facebook, a WhatsApp parenting group, or on the playground bench.
And If you do something I suggest, I'd love to hear about it. Comment below, or tag me @museummum on Instagram or @museum_mum on Twitter.
And if this guide has been useful, why not buy me a coffee to say thanks?

Disclosure: Just like a journalist, I have been gifted free entry to many of these museums for review purposes. I work at the Museum of London, although I can't take any credit for their family activities, and this blog is not associated with them.


PIN FOR LATER: