Looking for things to do with kids in London during February and February half term 2022? I've brought you a bumper list of over 130+ activities to do with kids in London this February 2022, enough to fill the coldest half term of the year ten times over.
Note: This year, the one-week February half term falls between 12 February 2022 and 27 February 2022. But in London, most schools will have half term between 12 and 20 February 2022.
If you're looking to escape the cold, I've included indoor activities including art, theatre and workshops. Want some fresh air? There's light shows and garden trails to keep them moving. From tots to teens, whatever their age or interest, there's bound to be something on this list that they'll love. And in case you're still feeling the post-Christmas pinch, I've included plenty of FREE events too.
This isn't some fantasy wish list – I've only included events which have availability at the time of writing. But be quick – many events I share book out quickly. To make it even easier for you, I've added links to every event page, so you can book in a click of a button.
So grab your calendar, a cuppa and your bank card – and let's get booking some February fun!
Psst: Like what I do? Show your support by buying me a coffee.
Family exhibitions
Family-friendly Beatrix Potter: Drawn to nature at V&A Museum celebrates the life and work of one of the best loved children's authors of the 20th century. Discover Potter's life as a scientist and conservationist, exploring the places and animals that inspired her most beloved characters. From 12 February 2022, paid.
Step into the nation's favourite comic in Beano: The art of breaking the rules at Somerset House. Explore how this beloved icon has inspired many to break the rules, whilst discovering artists who push boundaries. Until 6 March 2022, paid.
Join David Attenborough on the Green planet experience, an augmented reality journey into the secret kingdom of plants. Learn that plants can be as aggressive, competitive and dramatic as any living thing on the planet – and why they are so vital for our future. 11 February-9 March 2022. FREE, book ahead. Walk-ups depending on capacity. Under 8s must share a headset with an adult.
Discover more about our fascinating furry friends in Cats and dogs at Horniman Museum. Go on an exciting, sensory journey with games and simultations, exploring what it's like to be a cat or a dog. 12 February-30 October 2022, paid.
Family Fun Days and Festivals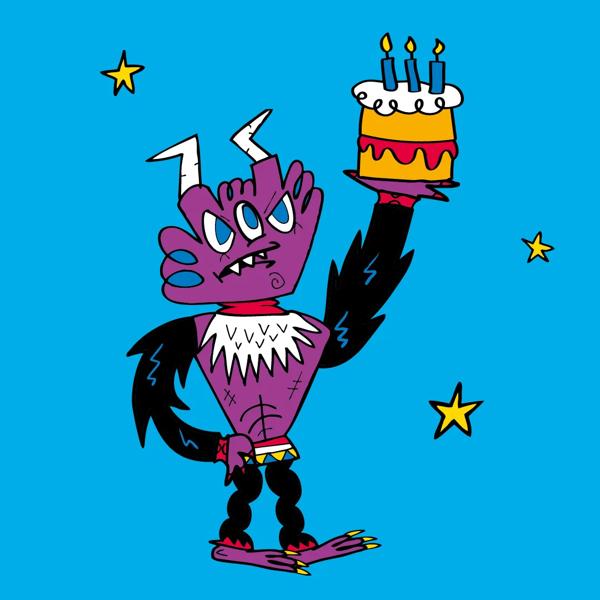 Enjoy special events, packed with activities aimed at families.
With over 160 events jam-packed into twelve days and over fifty of events completely free, Imagine is the biggest festival of its kind in the UK. There's theatre and storytelling, crafts and making, live music, parties and dance, immersive experiences and relaxed mindfulness sessions. 9-20 February 2022. Paid and FREE events, mixture of book ahead and walk in events.
Psst: Here's a link to all the free events.
Join Natural History Museum for Family festival: Operation Earth for drop-in games, shows and events on the themes of climate, biodiversity and clean oceans. 12-20 February 2022. FREE, drop-in.
Psst: read my guide to visiting the Natural History Museum with kids here.
Explore and celebrate Peruvian culture at the British Museum. Make felt to turn into a cute llama decoration at home. Hear ancient stories from Peru, watch a puppet show about the Peruvian Amazon and end with live traditional Peruvian music and dance in the Great Hall. 17-18 February 2022. FREE, some book ahead events, some turn-up. View the full programme.
Celebrate LGBTQ+ maritime history through the ages at National Maritime Museum's Out at sea family day. Take part in creative workshops, storytelling, performances and a queer museum tour. 19 February 2022. FREE, book ahead.
Recreate a coronation at the place where kings and queens have been crowned for almost 1,000 year in Family day marvellous monarchs at Westminster Abbey. Create and decorate a crown to wear then follow a Kings and Queens themed trail. Send a special message to the Royal Household for the Queen's Platinum Jubilee and hear sparkling stories of royalty, rituals and regalia. 19 February 2022. Paid. Ages 3+.
Hear some fabulous stories from the Storytime Drag Queen at LGBTQ+ Family Day at Jewish Museum. Be inspired by pioneering queer Jewish people and make your own puppets of people who inspire you. 20 February 2022. FREE, book ahead.
Light trails
Brighten these dark February nights with a light trail, in London and the South East.
Find six works in the pocket-sized Light festival 2022 at Battersea Power Station. Curated in partnership with Amsterdam's Light Art Collection, highlights include huge origami-style tigers playing ball, a giant figure leaping the front of the iconic building, and a greenhouse made of glowing uranium glass. Until 27 February 2022, 08:00-23:00. FREE, just turn up.
Psst: Read about our visit to Battersea Power Station Light Festival here
Enfield Winter Lights transforms an iconic Art Deco building on Fore Street to reveal the delicate equilibrium between humans and nature, unveils a 12 metre wide love knot light sculpture and turns a shipping container into a 'Wonder Ground', bathed in neon light and pink hues. 3 February-9 March 2022, some installations open later so check the schedule before visiting. FREE, just turn up.
Psst: Create your own lampshade inspired by Art Deco in Lampshade making workshop for children (27 February 2022. Paid, book ahead).
Experience the enchanting effects of fire, light and lanterns throughout the garden at Nymans in Ignite: Fire and fantasy. Wander between flickering flames and majestic trees in this cherished National Trust gardens in Sussex. Glimpse fleeting fairies dancing in the trees amongst willow sculptures and spot fiery fish and dragons ablaze. 11 February-16 March 2022. Paid, book ahead.
Eight large-scale light installations descend on Southend for LuminoCity. Works include a colour-changing labyrinth, a monumental light and sound installation made with 125 oversized playing cards, imaginary illuminated birds that dance gracefully in the wind, see-saws that blur the boundaries between sound and landscape, and a walkthrough made of thousands of individual points of suspended light. 16-19 February 2022. FREE, just turn up.
Love light Norwich returns with stunning new installations, projections, and performances themed around love and belonging. See much-loved landmarks transformed into vibrant artworks, enjoy performances from renowned artists, join in with the city centre procession, follow a food trail, and become part of the festival with interactive installations. 17-19 February 2022, 17:30-22:00. FREE, just turn up.
Lunar New Year 2022
Celebrate the arrival of spring and the beginning of the new lunar year with these family-friendly museum events.
See a Lunar New Year light display beamed on the majestic Queen's House, set to music. 28 and 29 January 2022, 17:00-18:30. FREE, just turn up.
Welcome in the new year with a day of celebration, performances and activities at the National Maritime Museum. Try your hand at the Dragon Dance, Tai Chi and Qi gong. Print ship silhouettes, make lanterns and fans and learn mahjong. Meet James Robson, a Chinese lascar or sailor who served on the fastest tea clipper, the Cutty Sark. Enjoy performances celebrating Lunar New Year and the musical traditions of south east Asia at the Great Map. 29 January 2022. FREE. Book ahead.
Visit Royal Observatory Greenwich for two special live planetarium shows presented in Mandarin and Cantonese. 29 January and 5 February 2022, 10:30. Paid, book ahead.
Lunar New Year at Burgh House begins with the breath-taking Lion Dance on Hampstead High Street, followed by calligraphy and silk clay tiger making, Hanfu dressing up and beautiful art works back at the museum. Whilst tickets for the storytelling and music workshops have sold out, other activities in Burgh House do not require a ticket. 30 January 2022, 11:00-13:30. FREE, just turn up.
Join Museum of the Home for a one-day Lunar New Year celebration. Make your own hand spinning drum, try favourite games played by the East Asian community, and join a writing workshop all about the home and looking ahead to the new year. There's also live storytelling and a film screening about London's Vietnamese home gardens. 5 February 2022, 11:00-17:00. FREE, book ahead.
Note: Some activities may need to be booked on the day when you arrive at the Museum.
Come together at Museum of London Docklands to celebrate Lunar New Year 2022 at a weekend of free family activities. Enjoy free performances, get stuck in with celebratory community activities and discover the museum's historic connection to this spectacular festival. 5 and 6 February 2022. FREE, book ahead.
Sculpt light-filled willow lanterns inspired by the play of light and shadow in Sir John Soane's Museum Second Saturday family workshop. 12 February 2022, 11:00-15:00. FREE, book ahead. Ages 4+, younger siblings welcome.
Storytelling
Meet Walter Tull at National Army Museum, a professional footballer and one of the British Army's first infantry officers of black heritage. Hear his story from the football pitch to the trenches of the First World War. 6 and 27 February 2022. You can also meet Sister Evelyn Morgan, a nurse newly arrived in France as part of the 1944 Normandy Landings on 13 February 2022, and Tommy Roper, a soldier from 2 Commando on 20 February 2022. FREE, drop-in but book admission in advance.
Join storyteller Olivia Armstrong on Open Sundays to hear magical stories of fabulous creatures inspired by the real birds and beasts of Pitzhanger Manor. Get ready to roar with the stone lions, splash with the golden fish and help tell the tales together! Afterwards paint a stained glass window inspired by Sir John Soane. 6 February 2022, 11:30 and 13:00. Paid, book ahead.
Read, imagine, play and create at Story space in Tate Britain, a place that celebrates books which centre children of colour. Until 26 March 2022, Wednesdays and weekends during term time; Thursdays to Sundays during school holidays. FREE, drop-in. Pre-book museum ticket.
Psst: Storytelling and illustration events with special guests take place on Saturdays during school holidays.
Listen to a storytelling session by performer, theatre-maker and activist Jack Wakely in Reading is fundamental at Whitechapel Gallery. Socialise with other families and spend some time exploring their library of children's books with LGBTQAI+ themes and books by BIPOC authors. 12 February 2022. FREE, book ahead.
Husna Rahman reads from I Lost Something Very Special, her debut story about coping with bereavement at Discover Story Centre. Then make your very own time-capsule in a craft activity. 12 February 2022. Paid, book ahead. Ages 4+.
From mermaids to incredible journeys, take part in Tell me a story workshops at Queen's House. Meet Mistress Babbington, in charge of running the house in 1660 (14 February 2022). Join interactive storytelling inspired by painting The Parting Cheer (16 February 2022). Learn why the mermaid is a symbol used by the transgender community in sensory storytelling (18 February 2022). FREE, drop-in. All ages.
Join Rashmi Sirdeshpande and Rikin Parekh to hear their latest picture book Yes You Can, Cow, a heartwarming story about believing in yourself and doing your best, based on the ever-popular nursery rhyme Hey Diddle Diddle. 15 February 2022. Paid, book ahead. Ages 4+.
Hear tales of Anansi, the cunning part-spider, part-man African folk hero at National Army Museum. Wendy Shearer's sessions include traditional music, beautiful props and story-making activities to delight the whole family. 16 February 2022. FREE, drop-in but book admission in advance. Best ages 5+.
Create your own sensory story with storyteller Olivia Armstrong at the Postal Museum. Take inspiration from objects in the museum to explore story-making techniques then create your very own and bring it to life. 18-19 February 2022. Paid, book ahead. Best ages 8+.
Visit Discover Story Centre for a storytelling performance of All aboard!, about the ambitious, excitable, caring and non-binary Rae who wants to be the greatest captain ever! Follow up with a craft and writing activity, and receive a free copy of the story. 18-19 February 2022. Paid, book ahead. ages 7+.
Go on a virtual journey of adventure on Thursday's tales through the National Gallery to distant cities and faraway places. What will you see? Who will you meet? And what will you find along the way? Online. 17 February 2022. FREE, book ahead.
Family-friendly art
It's your last chance to see Annicka Yi's In love with the world installation at the Tate Modern's Turbine Hall. Drone-powered aerobes twirl gracefully through the vast heights of this cathedral-like former Power Station, in a vision of a new ecosystem where machines live freely amongst humans. Until 9 February 2022, FREE. Included with any pre-booked Tate Modern collections route.
Psst: Visit on a Wednesday, Saturday or Sunday to join in with these FREE Make Studio workshops.
Watch digital waves crash around you in a derelict brutalist basement in Lux at 180 Studios. This group show features 13 digital artworks which explore light. It's a mixed bag, but sensory seekers will love the light and noise stimulation. Until 20 February 2022. Paid, book ahead.
Read our review here.
Brighten up a grey day with a visit to Your ship has landed by Lydia Chan at Now Gallery. It's a psychedelic, cartoonish trip to a fantasy alien land which children are welcome to climb on. Until 6 March 2022. FREE, just turn up.
Catch bubbles filled with scent falling in a mechanical forest, in Silent Fall, a site-specific installation by artist duo A.A.Murakami at Superblue art London. Booking until 20 March 2022, paid.
Read my full review here.
Psst: During October 2021 half term, Superblue offered £5 child tickets. I'll share on my IG stories if they run another offer.
Tours and trails
Collect a Family activity trail sheet and lead your family on a do-it-yourself adventure around Southbank Centre. Follow the directions while solving the clues on a puzzling wander through Imagine Children's Festival. 9-20 February 2022. FREE, just turn up.
Use your senses to learn more about the wonderful world of trees in the Sense-ational trees family trail. Interact with trees in Morden Hall Park through touch, sight, sound and play. 11 February-27 March 2022. Paid, just turn up.
Get fit for history this half-term on a fun-filled outdoor Half term explorer quest at English Heritage sites across the country, including London's own Eltham Palace. Roam around the grounds and gardens to find games and activities inspired by the history of the site, including knights, soldiers, medieval monks or ancient Olympians. 12-20 February 2022. Paid, just turn up.
Peek behind the scenes into Queen Mary I's rocky realm at Hampton Court Palace. Follow the signs to meet the people who knew her best, uncovering secrets as you piece together the story of her rise and fall. To greet you, a lady-in-waiting, a cardinal, a fool and a future queen, all with something to reveal, but who is to be believed? 12-20 February 2022. Paid.
The Waddesdon Rothschild's loved animals, from poodles to parrots. Can you find all of their creatures along the Birds and Beasts outdoor trail? Complete it to claim your souvenir at the end! 19-27 February 2022. Paid.
Explore 19 artworks by internationally-acclaimed and emerging artists in Sculpture in the City 10th edition. Until spring 2022. FREE, just turn up. Click here for the map.
Workshops and activities
There's two Family activities at HMS Belfast. In Sea Legs, get to grips with the science and skills needed to survive on HMS Belfast, solve nautical puzzles and discover for yourself what life was like for the ship's company during the Second World War. And in Family Mission: D-Day edition, use your Kit Bag to find hidden messages, predict the weather for sailing, discover ship life and crack Morse code. Weekends until 27 February 2022 and 12-20 February 2022. Paid, drop-in. Ages 7+.
Join artist Jennie Webber Families workshop: Live minibeast drawing at V&A Museum. Find out more about life drawing techniques, and get up close and personal with snails, stick insects, scorpions and much more! 12 February 2022, paid.
RIBA London offer hands-on workshops, quests and challenges to explore contemporary themes around architecture including housing, the environment, migration and placemaking. This half-term, choose from Take-away terrariums (12 February 2022); Walk this way (14 February 2022); Nature structure (15 February 2022); Woven wonders (17 February 2022) and Tree city (18 February 2022). Paid; book ahead. Ages 6-14, check individual events for exact age recommendations.
Design a poster to celebrate London Transport's Caribbean workforce, inspired by the things you can see and hear in London Transport Museum's new Legacies exhibition. There's also storytelling sessions about Gabrielle – the grandchild of a London Transport worker who first travelled from Jamaica to London in the 1950s. 12-20 February 2022. Paid, book entry ahead.
Use recycled materials to create your own futuristic life-size sculptures in Uniqlo Tate play: Holiday make studio at Tate Modern. Inspired by the work of Anicka Yi and her mystical floating forms in the Turbine Hall. 12-20 February 2022. FREE, drop-in.
Did you know that under a microscope a bubble looks like a water and soap sandwich? Visit London Museum of Water and Steam during February half term for bubble-tastic fun, including a Wet and Bubbly Science Show (weekdays 11:00 and 14:00), Musical Mark (Sundays 14:00), crafts, community art project and more! 12-20 February 2022, paid.
Join Pinner United Synagogue at Headstone Manor family workshop: Evacuee suitcases and learn what it means to be part of a Jewish community in Harrow. 13 February 2021. Paid, book ahead.
Learn metal colouring techniques from expert metalsmith Adi Toch in Blushing metal at Museum of London. Use everyday kitchen cupboard items to experiment with metal colouring and take your creations home! 13 and 16 February 2022. FREE, book entry ahead, workshop on first come, first served basis.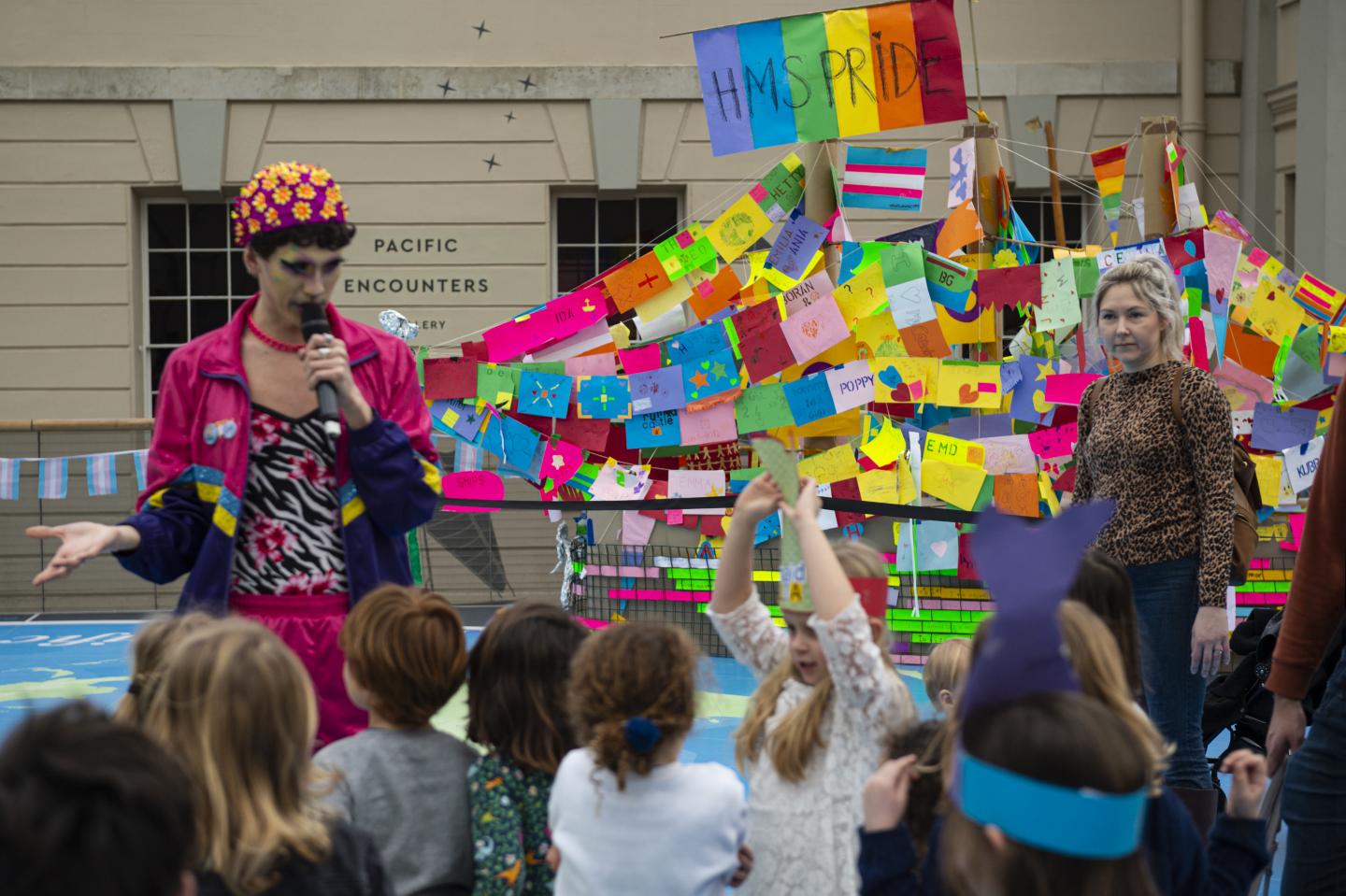 In Rainbow week: half-term family workshops at National Maritime Museum you can make a disability pride flag, protest posters, and badges that tell the story of you in these activities celebrating LGBTQ+ History Month. 13, 15, 17 and 20 February 2022. FREE, drop-in.
Create puppets based on characters from Greek myths at Old Royal Naval College. (13 February 2022). Or enter the world of Greek myths and create your own fantastical stories featuring Medusa, Hydra, Minotaur, Athena or Apollo in History in Action (20 February 2022). FREE, just turn up.
Celebrate Valentine's Day at Chelsea Physic Garden with a special Bouquet Workshop for children and their adults. Children choose their flowers and learn the technique for tying a beautiful little bouquet to give to a loved one. 14 February 2022. Paid, book ahead.
The Foundling Museum are running family artist-led workshops. Get baking and design your own biscuit cutter in Ships biscuits (14 February 2022). Make 3D models of seascapes and learn how to be a foley artist by making a soundtrack in Sea soundscapes (15 February 2022). Or design your own uniform and model it for a photograph with photographer Marysa Dowling in DIY portraits: Fighting talk (16 February 2022). FREE, book ahead.
Visit Gunnersburys Park Museum for some spring themed creative drop-in sessions and make something fun to take home. 14-16 February 2022. Paid, drop-in.
Picture the Docklands this half-term at the Brunel Museum, in partnership with the Bank of England Museum. Encounter one of the people who changed the face of the Thames and the Docklands forever and create a watercolour wonder like Marc Brunel. 14-18 February 2022. Paid, book ahead.
Inspired by the different patterns and designs on the pots in our exhibition Body Vessel Clay: Black Women, Ceramics & Contemporary Art, Two Temple Place are running five craft workshops: Crafty creatures, Block printing, Decorating cardboard pots, Fun phrases and Pots as people. 14-18 February 2022. FREE, book ahead.
The Cartoon Museum February Half Term Workshops 2022 include sessions on creating a comic strip, manga, drawing new and favourite Beano characters, and making mini-comics 14-18 February 2022. Paid, book ahead. Ages 8-14.
Reuse, recycle and repurpose materials from The National Archives previous events at Time travel craft club. 15 February 2022. FREE, book ahead.
Singing mermaid travels drama & movement workshop at Polka Theatre explores the tale of a poor mermaid who is tempted away from all of her sea creature friends to join a travelling circus. 15 February 2020. Paid, book ahead.
Sketch together as a family, capture paintings and places in playful ways in Family sketching salon at National Gallery. Join artist Marc Woodhead and let your curiosity guide you on your own journey of discovery through the Gallery. 15-16 February 2022. FREE, book entry ahead.
Half Term: Welcome Home Friend Chào mừng bạn về nhà at Museum of the Home is a week of family activities exploring how we make ourselves and others feel at home. Expect beautiful storytelling, artist-led workshops, and family activities celebrating Vietnamese culture and creators. 15-19 February 2022. FREE, book ahead.
Help Tower Bridge make a giant fleet of origami boats in Boat builders. 15 and 19 February 2022. Paid.
Come along to the Garden Museum and make art for their exhibition! In Sowing roots half term workshop: Colourful birds of the Caribbean, use paint and collage to create a colourful tropical bird to hang on a 3-D cardboard Hibiscus tree. 16 February 2022. Paid, book ahead.
Design and make your own map complete with hazards and landmarks in Map-a-mission at National Army Museum. Then, use your map to chart a mystery mission using coordinates. Will you complete the challenge and get your troops to safety? 16-18 February 2022. FREE, book ahead.
Explore and create your own Imagined Spaces at Pitzhanger this half term. Make and build outside with AssemblePlay, take part in junk modelling in the Manor and sketch your own ideas inspired by John Soane's designs. 16-20 February 2022, check listing for individual activity dates. Paid, drop-in.
Suture (or sew) a seasonal pomander whilst you learn about historical and contemporary herbal health and wellness at the Old Operating Theatre Museum. An i-Spy inspired activity will be launched, joining the museum family trail and other activity sheets. 17 February 2022, paid.
Read my review here.
Calling all chocoholics! Learn some facts about the cacao tree and make your own chocolate treats to take home with you in Chelsea Physic Garden's Family activity day: Chocolate Workshop. 17 February 2022. Paid, book ahead. Ages 5+.
Get inspired by the natural world to create your own bio-design in Drop-in design: Become a bio-designer at V&A Museum. Experiment with algae and find out more about inventions that can save our planet. 17-20 February 2022. FREE, drop-in, but entry tickets to the museum must be pre-booked.
Go back to basics in the kitchen with the Garden Museum's Bread and Soup family cooking workshop. Cook and at soda bread and seasonal veggie soup. 18 February 2022. Paid, book ahead. Ages 5-7+.
Create a 3D paper flower sculpture in Digital kids: Grow your own digital garden at V&A Museum. Then transform it into a digital artefact and plant it in the virtual garden. 18-20 February 2022. FREE, drop-in, but entry tickets to the museum must be pre-booked.
Let's Bring on the battle! at Windsor Castle. Create an imaginative model castle tower or design a motivating banner ready for battle. Pick up a family trail all about castles and look out for the Castle's defensive features as you explore the site. Learn how to attack and defend a medieval fortress (Saturdays only). 19, 21 and 24-26 February 2022, paid.
Come on a musical journey with Mambo Jambo at Old Royal Naval College. Sing Sea Shanties and songs from the sea whilst you sail to the Caribbean. Here you'll encounter Carnival and sing songs along with the steel drum, plus learn some body percussion and a few carnival dance moves. Dressing up welcome. 26-27 February 2022. Paid, book ahead. Ages 3-8.
Outdoor and nature activities
Club Curling in Coals Drop Yard is a fun pop-up – think boules on (faux) ice and a game so simple your kids will probably thrash you at it! Until 27 February 2022. £5 per person, under 12s go FREE, book ahead. Ages 3+.
Read our review here.
Journey through a Costa Rican paradise with Kew Gardens' annual Orchid festival. Stunning horticultural displays bring to life the incredible biodiversity of Central America, with vibrant installations of monkeys, sea turtles and the native quetzal bird. Works by Costa Rican artist Dino Urpí explore the 'bountifulness of our planet'. 5 February-6 March 2022. Paid, book ahead.
Pop your hairnets and masks on for Award-winning role-play experience Vets in Action at ZSL London Zoo. Help experts examine, diagnose and carry out treatments on soft toys. Experience first-hand the huge variety of work carried out by the Zoo's vets, vet nurses and zookeepers – from microchipping meerkats to ultrasounding pregnant sloths. 12-20 February 2022. Paid, book ahead.
The Magic Garden at Hampton Court Palace reopens for half term. Come face to face with mysterious mythical beasts, storm the battlements, besiege the towers and explore the secret grotto in this magical children's playground inspired by the palace's history. 12-20 February 2022. Paid, book ahead.
Be ready for any wilderness adventure with London Wetland Centre's Adventure workshop. Learn how to build a secret den, safely light a fire, and tie the right knot in any survival situation. Round off by toasting some delicious marshmallows around the camp fire. Whilst you're there, try the centre's map challenge and track and trail activity. Ages 7+. 12-20 February 2022, 11:00 and 14:00. Paid, book ahead.
Get back in touch with the great outdoors in Nature Week at Hever Castle. Put on your wellies and head around the Lake for a free nature themed scavenger hunt. Paint and decorate your very own pine cone and turn them into critters. Head into the Castle and see if you can spot different types of wildlife hiding in the rooms. Feed the birds and fish for just 50p a bag. 12-20 February 2022, paid.
Join Royal Parks at the LookOut Hyde Park for February Discovery Days: Brilliant Birds . Build a bird feeder to take home with you, follow a discovery trail to learn about our feathered friends, craft an intricate birds nest and listen to a springtastic interactive story. 15-17 February 2022, 11:00-15:00. FREE, register interest in advance.
Explore Orleans House grounds through a series of encounters with inhabitants past and present in Families in the Forest. From ancient trees to bats, moles and antelopes, each encounter guides your interactions with the natural space. FREE, book ahead. 16 February 2022, and 3 April 2002.
Under 5s
Learn stories through drama, action songs and role-play in Morning Story at Polka Theatre, every Friday morning. Ages 6 months to 3 years. Includes 4, 11 and 25 February 2022. Paid, book ahead.
Pop your wellies on for an English Heritage Ranger-led Welly Walk around Marble Hill. Learn about the history of the house and park, and enjoy fun nature-based activities from the CiC team. 7 February and 21 February 2022. FREE, book ahead. Under 5s.
Make music, play games, do crafts, hear interactive stories or role play at Little Flamingos at Gunnersbury Park Museum. Each of the sessions will have a chance to discover beautiful objects and interesting places within the museum. 11 and 25 February 2022. Paid, book ahead.
Join in with a sun dance, a rain dance – and some hilarious clowning around – in Grow at Discover Story Centre. This new show celebrates the joys of nature. From 14 February 2022. Paid, book ahead. Ages 0-2.
Sing, play and create with your little one at Tiny Troopers: Animals at National Army Museum. This month's fun, sensory session is inspired by Army animals. 16 February 2022. Paid, book ahead. Ages 2-4.
Underwater at the Albany is a magical dance piece for babies aged 0-2. When a ballerina meets an octopus beneath the waves, the pair form a beautiful friendship – dancing a loving duet to a twinkling soundtrack. Experience with your baby a poetic landscape full of gentle visual and multi-sensory stimulation, set to an original music score. 22 February 2022. Paid, book ahead.
Children lead sensorial and creative activities in a relaxed, free-flow play space at Little Builders at Pitzhanger. Designed to give children and parents an opportunity to have fun together. Bring spare clothes – it might get messy! 24 February 2022. Paid, book ahead. Under 5s.
A dragon has got lost and needs your help to find its way home! In Time Travel Tinies: Mystical creatures at the National Archives, Dani uses pictures of dragons from the archive to inspire a sensory story. 25 February 2022. FREE, book ahead. Ages 0-2.
Teens
Venture through the One Love Forest, visit the Soul Shakedown Studio and delve into the multi-sensory experience celebrating one of the world's most beloved and unifying musical figures in Bob Marley: One Love Experience at Saatchi Gallery. 2 February-18 April 2022, book ahead. Paid.
Whilst you're there, check out America in Crisis at Saatchi Gallery. It's a fascinating, if pessimistic, take on our tumultuous times that will appeal to teens with an interest in modern American history and politics. Until 3 April 2022. Paid.
Read my full review here.
Introduce your young people to the world of coding in Code your own adventure at Design Museum (15 February 2022). Or they can design and screen print a tote bag inspired by the Amy: Beyond the Stage exhibition (17 February 2022). Paid, book ahead. Ages 11-14.
Create an architectural design brief on the theme of sustainability and co-design with communities in this half-term Architectural Design Workshop at Sir John Soane's Museum. Inspired by the work of this year's Soane Medal winner, architect Marina Tabassum, work in design teams to develop your own ideas for a London cultural site and make models of your final ideas. 16 February 2022, 11:00-15:00. Paid, book ahead. Ages 11-14 years.
Develop your creative and critical voice in Writing About Arts & Culture at Whitechapel Gallery. Journalist Precious Adesina leads a free workshop exploring different ways of talking and writing about art. Hear about routes into writing and journalism. 17 February 2021, 12:30-16:00. FREE, booking required. Ages 15-24.
Calling all aspiring filmmakers aged 16-25! BFI Future Film Fest is aimed at those who want to progress and learn from people already experienced in film and the screen industries. The full festival programme is to be announced, but will include screenings of 50 short films made by young people and online and in person masterclasses, workshops, discussions, keynotes and interviews. 17-20 February 2022. FREE.
Show your youngster that even oldies were cool once with a visit to the world's first Museum of Youth Culture. You'll find its pop-up home on Shaftesbury Avenue. FREE, drop-in.
Theatre and concerts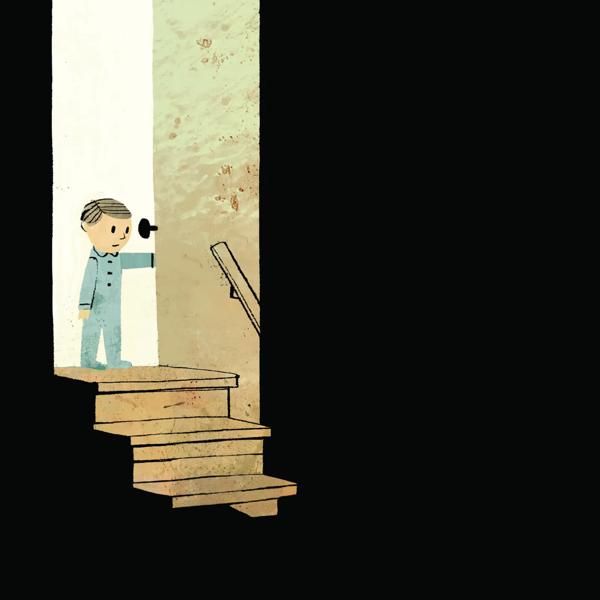 Cirque du Soliel: LUZIA at Royal Albert Hall. Until 27 February 2022, paid.
The Dark by Peut-Être Theatre goes on tour. London dates: Canada Water Theatre (5 February 2022); The Albany Deptford (6 February 2022); and Southbank Centre (12 February 2022). Paid, book ahead. Ages 5+.
Handa's Surprise at Little Angel Theatre. 9 February-16 April 2022, paid. Ages 2-5.
Baby Gospel at Woolwich Works. 12 February 2022, paid. Open to all ages from newborns to school age.
The Smeds and Smoos at Watermans. 15-18 February 2022, paid. Ages 3+.
Duckie at Battersea Arts Centre. 15-19 February 2022, paid. ages 3+
Opera for Kids: Amazing Arias at Royal Albert Hall. 16 February 2022, paid. Best ages 4-11, but all ages welcome.
Meal One at the Albany. 16-17 February 2022, paid. Ages 5+.
The Little Match Girl at Old Royal Naval College. 17-20 February 2022, paid. Ages 7+.
Let's All Dance: Alice in Wonderland at Sadlers Wells. 18 February 2022, paid.
Pinocchio at Half Moon Puppet Theatre. 26 February 2022, paid. Ages 4+
London Symphony Orchestra Family Concert: How to Build an Orchestra at Barbican Hall. 27 February 2022, paid.
Pebble on the beach at artsdepot. 27 February 2022, paid. Ages 3+
I hope this guide helps you have a fantastic February and half term in London with the kids.
Please take a second to share this post. It helps others find things to do, grows my community, and encourages more visits to cultural attractions. Everybody wins! All mentions and shares make a difference, be that in your parenting WhatsApp groups, on your Facebook page or in person.
And if this guide has been useful, why not buy me a coffee to say thanks?
I love seeing what you get up to, so please do let me know if you make it somewhere on the list this February. Either comment below, or tag me @museummum on Instagram or @museum_mum on Twitter. I'll be posting our own February and half term adventures over on my Instagram Stories.
Disclosure: Just like a journalist, I have been gifted free entry to many of these places for review purposes. I work at the Museum of London, although can't take any credit for their half-term activities, and this blog is not associated with them.