Looking for things to do with the kids this October half term 2022? London is bursting with fang-tastic activities this Halloween half term holiday. Whether you're trying to entertain tots or teens, here's my pick of the city's best family activities and events this October half term.
In 2022, the October half term falls between 16 to 30 October 2022. Most London schools will be closed between Monday 24 and Friday 28 October 2022. Check individual school and council websites for exact dates in your area.
Ghoulish Halloween fun, immersive art, diwali celebrations, family exhibitions, storytelling, hands-on workshops and spellbinding theatre – there's so many family-friendly events this half term that you'll (almost) wish they had more time off school!
Whether you're in the capital for a day or a lifetime there's bound to be something on this list that they'll love. I've included plenty of free London events, leaving more cash for Christmas.
To make it even easier, I've added links to every event page, so you can book in a click of a button. I've only included places which at the time of writing still have spaces left. Be quick though– many events I share sell out quickly. Although there's plenty of drop in activities listed here too.
Without further ado, here's the best cultural things to do in or near London with kids this October 2022 half term.
Last updated: 1 October 2022.
Psst: Like what I do? Show your support by buying me a coffee.
CONTENTS

London Halloween events for families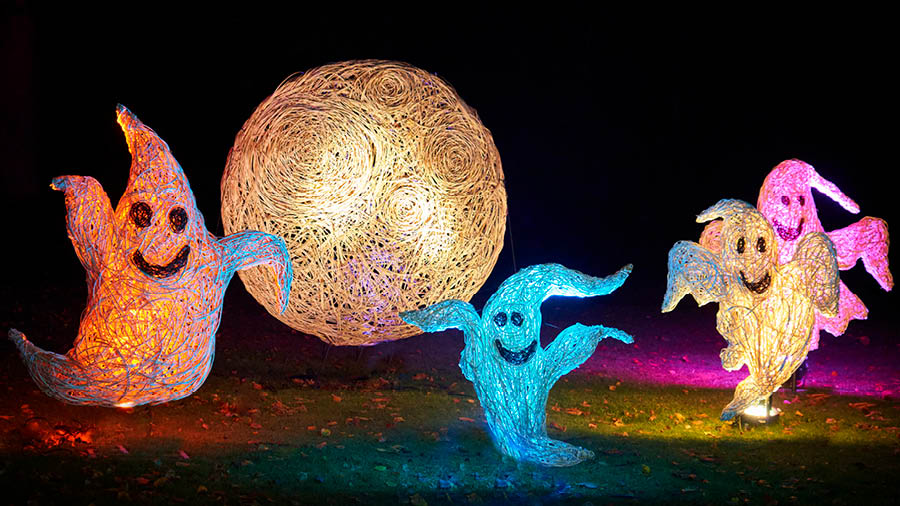 Ghoulishly good Halloween events in London, designed for families.
Halloween at Chiswick Gardens
Wind your way through the illuminated haunted woods filled with creepy neon cobwebs, ghastly ghouls, wicked witches, larger-than life spiders and beastly bats. Watch out for flickering flames in a fiendish fire garden, daring fire artists and grinning pumpkins aglow. Things might go 'bump in the night' in the Secret Garden. New for 2022 from the producers of 'Christmas at Kew'. 14-31 October 2022, 17:00-21:30. Paid, book here.
Eek! weeks at WWT London
Keep your eyes peeled and your ears pricked as you make your way around the wetlands for a truly eek!citing experience. Will you dare to put your hand in a snake box, grab a photo op with a bat or get up close and personal with a toad? Activities include pond dipping, natural potions and mud kitchen. 15-30 October 2022, included with paid entry. More info and booking here.
Halloween at Stanley Arts
Carve some spooky pumpkin faces, then show off your Thriller dance moves amongst the cobwebs in a Halloween family disco at Stanley Hall. 22 October 2022; pumpkin carving 12:00-16:00, disco 14:00-16:00. Paid, book ahead. Book here and here.
Beano Halloween quest at English Heritage
Gather your little monsters and prepare for a ghoulishly good day out at 20 English Heritage sites. Follow Dennis, Gnasher and friends to solve creepy clues on the fun family Beano themed trail. Then, meet costumed performers to hear tall tales of the strange, the supernatural and the downright silly. Sites participating in or near London include Eltham Palace, Audley End, Battle Abbey, Dover Castle and Wrest Park. 22-30 October 2022. Included with paid entry.
Monster soup at London Museum of Water and Steam
Discover the monster bacteria that lurked in the River Thames in the past in Monster Soup at London Museum of Water and Steam! Learn the science behind where our water comes from and how we clean our city's water in our very own Soggy Science Show! Plus music and craft. 22-30 October 2022, paid. More info here.
Pumpkin trail at Headstone Manor Museum
Those pesky pumpkins are all over Headstone Manor Museum. Can you find them all, solve the puzzle and win a prize? 22-30 October 2022. FREE, drop in. More info here.
Top Trumps trail at ZSL London Zoo
Grab a tournament card at the entrance, then head off around ZSL London Zoo in search of our most impressive residents and our giant Halloween Top Trumps cards. Battle it out to see which animal is the speediest, cutest, greediest, longest living, highest rated or has the highest EDGE score. Beat London Zoo on three or more cards to win! Plus design your own Top Trumps card in the Terrace Restaurant. 22-31 October 2022. Included with paid entry, book ahead.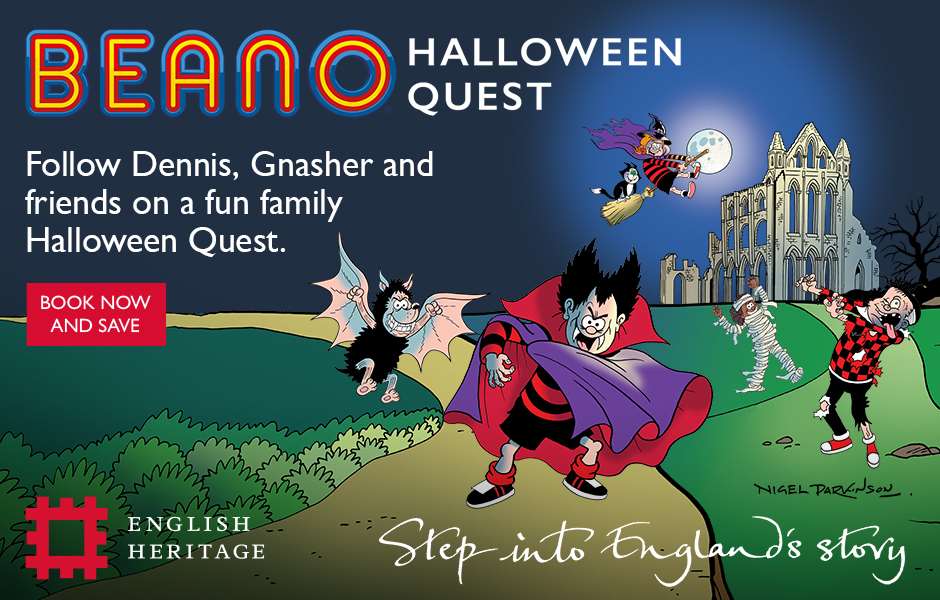 Halloween at Hampton Court Palace
Explore Henry VIII's notoriously haunted palace with atmospheric projections and creepy sound effects. See eerie portraits come to life or take part in a spine-tingling séance. Whose voice will echo from beyond the grave? Remember to watch out for James I as he roams the palace, terrified by its witchcraft and sorcery. Designed to put you on edge, rather than push you over it. 22–30 October 2022. Included with entry, book here.
Or turn the adventure up a notch with Halloween at Hampton Court Palace: After dark. 28 and 29 October 2022. Paid, book ahead. Best ages 8-13, and those who don't mind the dark and a little spooky atmosphere.
Halloween at the Tower of London
Discover the Tower's spooky side as you follow in the footsteps of infamous prisoners with mystical projections and eerie sound effects. Hear the mutterings of Walter Raleigh brewing deadly elixirs, or the menacing tales of George, Duke of Clarence and Everard Digby who spent their final days within these ancient walls. Bump into the lost soul of Anne Boleyn, stuck in the moment that changed her life (and death) forever. 22-31 October 2022. Included with paid entry. More info and booking here.
Halloween pumpkin carving at Chelsea Physic Garden
Learn about pumpkin plants and explore the Garden through autumn. Then enter the spooky garden shed to transform pumpkins into Halloween friends. All materials and tools will be provided, and each participant will get one pumpkin to take home. 24, 25 and 27 October 2022, 13:00-15:00. Paid, book ahead. Ages 6+.
Halloween at Capel Manor Gardens
Enter the bewitching forest if you dare! Expect surprises and meet characters waiting to tell you their spooky stories. Complete the ghostly pirate trail for your treasure, but beware of tricks along the way. Pumpkin picking and carving, face painting and bouncy castle available at an extra cost, creepy crafts included. 24-30 October 2022. Paid, book ahead.
Halloween trail at Marble Hill House
Explore a short Halloween trail in the woods of Marble Hill made with local nursery Mandarin Ducklings. 24-31 October 2022. FREE, just turn up. More info here.
Discovery day: Hair-Raising Halloween at the LookOut Centre in Hyde Park
Explore an eerie nature trail, discovering fascinating facts along the way. Guess the gruesome contents of feely boxes. Listen to a spooky interactive story or learn about the brilliant bats in the Royal Parks. Dressing-up encouraged! 25-27 October 2022, 11:00-15:00. FREE, drop in. Here's more information.
Merchant Square Halloween display
500 pumpkins transform Merchant Square in Paddington into Merchant Scare. Activities include pumpkin carving competitions, pirate treasure hunts and a photo competition. 25-31 October 2002. FREE, drop in. More information here.
Halloween fair at Horniman Gardens
Witness vomiting pumpkins, fire bubbles and witches cauldrons at the Einstein's Entertainers Halloween Science Spectacular. Show off your costume in the Halloween Parade through the Gardens led by a scary skeleton. Plus live magic, crafts, a halloween trail, face painting, rides and more. 29 October 2022. Paid, book ahead.
Halloween hat-making at Kingston Museum
Do Halloween in style! Join milliner Bee Smith for this spooktastic sewing workshop to create a Halloween themed headpiece. All materials provided. 29 October 2022, 14:00-16:00. Paid, book ahead. All ages from 7+ welcome.
Create a pumpkin with personality in Halloween Pumpkin Carving at Gunnersbury Park Museum
25 October 2022, 10:30-12:00 and 13:30-15:00. Paid, book ahead. Ages 4+.
Halloween broomstick at Chelsea Physic Garden
Craft your own broomstick using plant materials foraged at the Chelsea Physic Garden. Learn about the craft of broomstick-making from around the world and customise your broomstick to suit your personality. 25 October 2022, 10:00-11:00. Paid, book ahead. Ages 4+.
Mambo Jambo's spooktacular Halloween session at Old Royal Naval College
Sing, play shakers and claves along with Mambo Jambo's Halloween Carnival tune. Join in with the Pumpkin Gumbo as they walk like a ghost and do the Skeleton Dance and the Witches Hat Dance. Disguises and costumes welcomed. 26 and 27 October 2022 at 11:00, 13:30, plus 15:00 on 26 October only. Duration: 50 minutes. Paid, book ahead. Ages 3-7.
Covent Garden Mum Halloween trail
Take Covent Garden Mum's FREE family friendly 'Halloween Trick or Treat Trail' around Covent Garden. Along the way, explore parts you may never have been to before, as well as testing your observation skills and learning some fun facts. Best of all, bag yourself some awesome treats from some fang-tastic contributors! Download the finished trail from this page closer to the time. 28-30 October 2022. FREE.
Halloween day trips
Escape the city for a day with one of these really wizard out Halloween events in the South East.
Dark arts at Warner Bros Studio
Marvel at 100 floating pumpkins in the magnificent Great Hall, as seen in Harry Potter and the Philosopher's Stone. Look out for the Death Eaters' procession through the Studio Tour in a menacing display. Learn wand combat moves in an interactive display featuring routines from wand choreographer Paul Harris before joining forces to practise your spells on Death Eaters. 23 September-6 November 2022. Paid, book ahead.
The Moon Witch's Halloween adventure at Tumblestone Hollow
Follow the clues around the mysterious world of Tumblestone Hollow and the Gardens at Stonor to win a special chocolate prize. Folk of Tumblestone Hollow read stories and give away spooky temporary transfers. There's pumpkins galore and ghoulish surprises. Afterwards, enjoy the epic playground. 20-31 October 2022. Paid, book here.
Read about our visit to Tumblestone Hollow here.
Boo at the Zoo at ZSL Whipsnade Zoo
Delve into a world of pumpkins, potions and poisons at Whipsnade Zoo. With animal talks about the spine-chilling world of wildlife, interactive Halloween story time sessions and dancing and spooky games at their Halloween disco. 22-30 October 2022. Included with paid entry. More info here.
Halloween at Mountfitchet Castle
Last year, Mountfitchet Castle was invaded by huge spiders who eventually took over the castle and made a labyrinth of webs and nests. A spooky gift was awarded to all the young spider arachnologists who completed the Halloween trail. The 2022 theme is to be confirmed. 22-31 October 2022. Paid, drop in. Read more here.
Halloween at Hatchlands Park
Award-winning projection artist Luke Pendrel has brought the ghost out to play in Hatchlands Park. Wander round their creepy house and see how many spirits you might meet! (23-28 and 30-31 October 2022, 12:00-16:00). Outside, find the pumpkins with the painted face on the front lawn, and tick them off the spotting sheet (22-30 October 2022). Both included with paid entry. Read more about the house trail and the Pumpkin Hunt.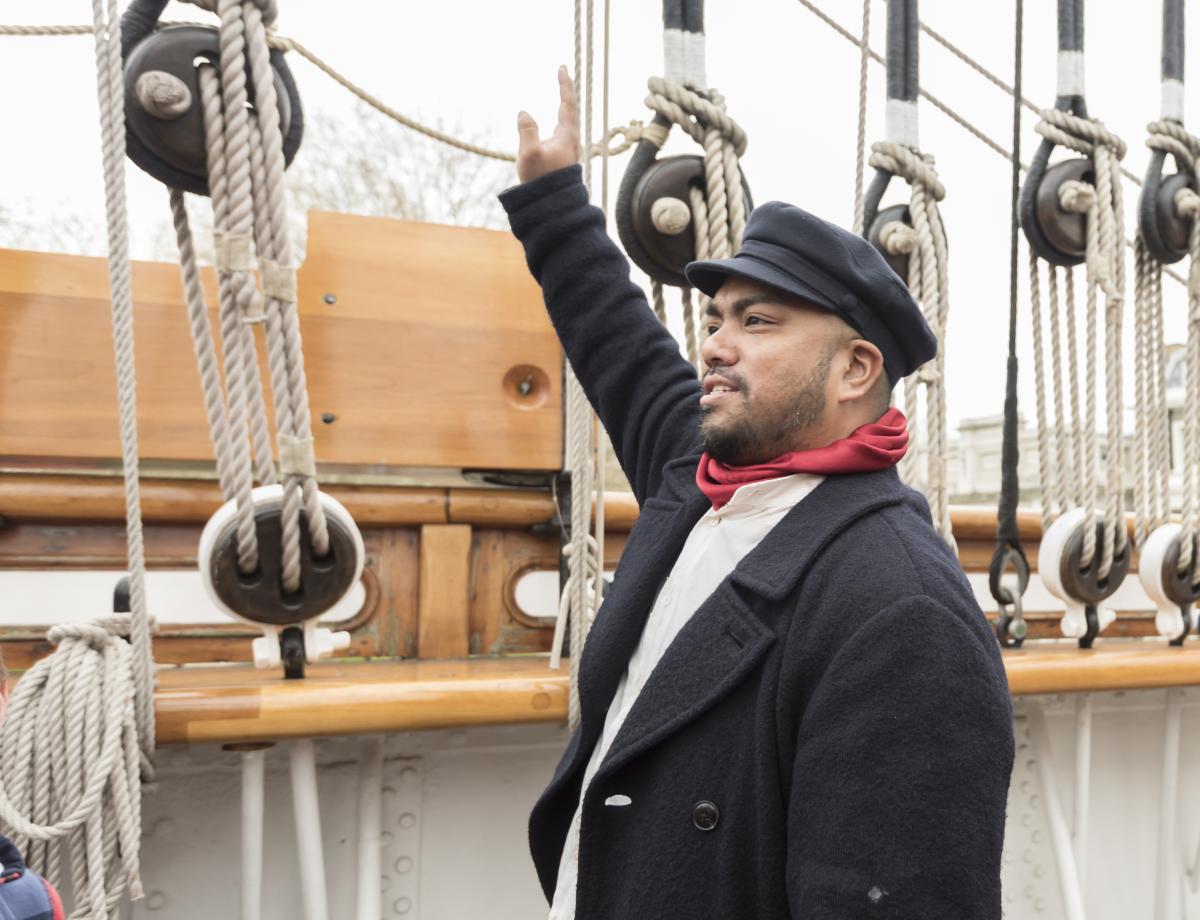 Cutty Sark gruesome stories with Paul Rubenstein
Join musical storyteller Paul Rubinstein on board Cutty Sark for a Halloween-themed storytelling adventure exploring the creepier elements of the ship's history. Sing a revolting sea shanty, befriend the ship's rats and weevils, and hear the spooky tale of Cutty Sark's figurehead, Nanny the witch. 25-27 October 2022. Included with paid entry, book here.
Halloween storytelling at Headstone Manor Museum
Hear tell of long boney fingers, ghostly monks and witch ridden nags, and also find out how peeling an apple and catching a leaf can bring you good luck for the whole of the long cold winter to come. Fancy dress rewarded with a treat (no tricks!) 26 October 2022 at 11:00, 12:15 and 14:00. Paid, book ahead. Ages 5+.
Halloween spectacular at Chiltern Open Air Museum
An evening of spooky fun for all ages in the unique and atmospheric setting of the Museum's historic buildings and woods. The very brave can explore the scary woodland walk – but beware of the monsters that might lurk in the dark! Younger children will enjoy the not-so-spooky walk and family fun storytelling. Plus fire-breather, trick-or-treat around the museum's historic buildings, crafts, bonfire and frightening fancy dress competition. 28 October 2022, 17:00-21:00. Paid, book ahead.
Spooky woodland walks at Audley End
Join ghost-hunting storytellers on a family friendly walk through the shadows of Audley End. With well-told tales full of spooky and strange goings-on, it's a more light hearted event this Halloween for families with children aged 5-12. 28-30 October 2022 at 17:30, 18:30 and 19:30. Paid, book ahead. Duration: 45 minutes.
Halloween half term fun at Hever Castle
Come dressed up in your spookiest outfit, listen to traditional ghost stories and spot Halloween decorations around the grounds. Enter different zones in the gardens including witches, spiders, skeletons and bats to find letters spelling out a mystery word in return for a small prize. Plant garlic bulbs to ward off any stray vampires and keep an eye out for Aragog the spider. 22-30 October 2022. Paid. Book here.
Knebworth Gardens Halloween adventure
Follow the path through the Wilderness Gardens to find all the wooden Halloween sculptures – but watch out for Bats, Witches, Ghouls and Ghosts along the way! Completing exciting Halloween games to earn stamps on your Pumpkin Passport and a prize. There's also the Terror Tunnel, storytelling and a Decorated Pumpkin competition. Fancy dress encouraged for all ages! Includes access to Knebworth gardens and dinosaur trail. 25-27 October 2022, 09:30-12:30 and 12:30-16:00. Paid, book ahead. Ages 3-10.
Halloween for big ones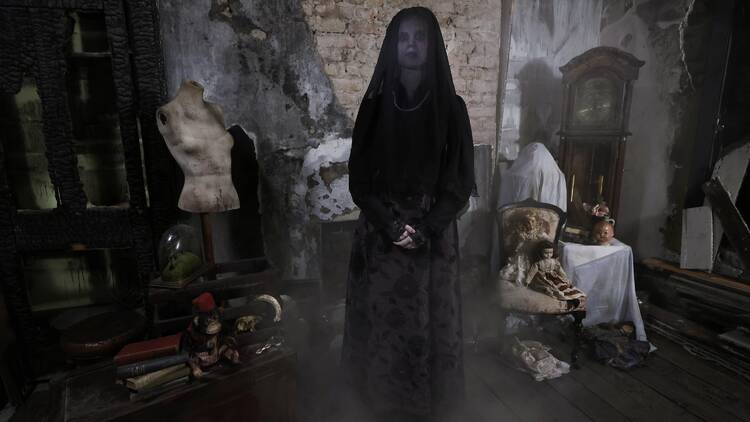 Halloween activities terrifying enough for teens – and adults!
50 Berkeley Square at London Dungeons
Brand new show uncovers the spine-chilling and unexplained happenings of 50 Berkeley Square, the most haunted house in England. Step into the attic to hear the terrifying tales of mystery, murder and madness, with countless lives lost. As the stories of these fateful souls play out in front of your eyes, just one question remains – will you survive the night? 15-31 October 2022. Paid, book ahead.
Halloween adult immersive theatre: The witch trial of 1664 at Chelsea Physic Garden
Disturbing deaths and a woman on trial greet you as you step back in time to the Chelsea Hamlet in the year 1664. Hold your nerve to unravel the mysteries of dark magic. Delve deep into the corrupt underworld of the Witchfinder General and when the clock strikes, it is time to hear your verdict. 24-31 October 2022, 19:00-20:00 (except 29 October 20220). Paid, book ahead. Age 16+.
Eltham Palace ghost tours
Be guided on a bone-chilling journey through the past in Ghost tours at Eltham Palace. With tales of ghosts, supernatural sightings and horrors from history, this is not a night for the faint-hearted. Bring a torch – things are going to get dark… 28-31 October 2022 at 18:00, 19:15 and 20:30. Paid, book ahead. Age 16+.
Family exhibitions and favourite places
London's must-see family exhibitions
Science Fiction: Voyage to the edge of imagination at the Science Museum
Board and explore a unique spaceship, scout an unknown planet, and investigate how scientists and science fiction creators have imagined and built new worlds to better understand our own. Uncover hidden gems including authentic objects from celebrated movies, TV, and books, as well as paintings, artworks, and photography. 6 October 2022-4 May 2023. Paid, book ahead.
Elmer and friends at the Horniman Museum
Step into David McKee's colourful world in this first ever major retrospective of his striking illustrations and celebrate over 30 years of Elmer the Patchwork Elephant. Walk through Elmer's jungle, encountering characters and stories along the way. With original artwork from the Elmer series, Not Now Bernard, Mr Benn and an original storyboard of King Rollo. What will you try on in Mr Benn's fancy-dress costume shop? 21 October 2022-16 April 2023. Paid, book ahead.
Cats and dogs at Horniman Museum
Play pet themed games and learn paw-some facts about our fascinating furry friends in Cats and Dogs. Test your speed against a cat or dog in the Shalom, see which animal you can jump as high as, match the bark or miaow to the animal's feelings, and play pet guess who. Until 30 October 2022. £8.50 adult, £4.50 child, FREE under 3s, £15/£19 family. Booking recommended.
100 Story Hotel at Discover
A story has been stolen from 100 Story Hotel, a madcap establishment filled with Rob Biddulph's unusual animal characters. Play detective to find the culprit in this immersive play space. Take a dip in the mermaid swimming pool, help the octopus in the laundry room, join the sausage dogs in the hotel beach, prepare food in the Chilly sushi restaurant and more! Until February 2023. £11 over 2s and adults, £5.50 age 1, FREE under 1s. Includes session pass for the rest of Discover. Book ahead. Ages 8 and under.
Read my 100 Story Hotel review.
Kaboom! The art of creating comics at Story Museum Oxford
A giant pop-up comic strip reveals what makes a great comic and gives children the skills to make their own. Kaboom! The Art of Creating Comics takes you from developing characters and plotting, to drawing, colouring and lettering – with the help of familiar Beano and The Phoenix faces, and original artwork. Until Spring 2023. £8 ages 5+, FREE under 5s. Book ahead.
Read about our visit to the Story Museum.
Wonderlab at the Science Museum
Wonderlab is one of the Museum Kids' favourite things to do in London. Get hands on with real scientific phenomena – play with forces on giant slides, see lightning strike before your eyes, or watch live science shows. Daily. Paid, book ahead.
Watch our Wonderlab Reel for East Midlands Railway here
Dippy returns at Natural History Museum
The nation's favourite dinosaur is back at the Natural History Museum, as Dippy Returns for a short visit after his nationwide tour. See Dippy's memories of UK landscapes and hear how nature inspires different communities. Elsewhere in the museum, kids adore the museum's fearsome T rex, shuddering earthquake simulator, glittering gems, fossilised giants and preserved animals. 27 May-2 January 2023. FREE, book ahead.
Here's my ultimate guide to visiting the Natural History Museum with kids.
Family fun days and fairs
Special days aimed at kids, with extra activities.They're a great way of trying somewhere new, or revisiting an old favourite.
Finding Diwali at National Maritime Museum and Old Royal Naval College
Experience the sights, sounds, tastes and smells of the Festival of Light in Greenwich. At the National Maritime Museum, make goddess-inspired jewellery, sample incense and discover radical rangoli in their family workshops. Then follow the Diwali lantern parade to Old Royal Naval College for an extraordinary light show. Plus live music and performances, Indian drumming workshops, art displays, lantern making workshops and more. 22 October 2022, 10:00-20:30. FREE, book ahead/drop in. Read more here and here.
Mexico family fiesta at Kew
Immerse yourself in the vibrancy of Mexican culture with a whole day of fun, family activities at Kew Gardens. From dress-up stations, carnival dance workshops, Day of the Dead parades with giant skeleton puppets, through to unique art installations in the Temperate House that bring Mexico to life. Keep your eyes peeled for the slumber of jungle sloths! 22-31 October 2022. Included with paid entry. More info here.
Black history month festival day: Celebrating black women from the Tanakh at the Jewish Museum
Celebrate two women in the Tanakh- Zipporah – the wife of Moses and the Queen of Sheba. Bake bread inspired by Black Jewish cuisine and get creative with Arts and Crafts inspired by Black Jewish Art. Handle objects linked to Black Jewish Communities and take a fun activity trail through the galleries. 23, 25 and 27 October 2022. Included with paid entry. More info here.
Fearsome family fun day at RIBA London
Add frightening finishing touches to the treacherous tunnel and create a petrifying pop-up haunted house. Learn traditional methods to protect your home from thunder, lightning and ghostly spirits, and be prepared to scare yourself silly with storyteller Olivia Armstrong. 26 October 2022, 11:00-16:00. FREE, book ahead.

Celebrating Diwali at British Museum
We await the full programme, but expect stunning dance performances, traditional art and craft workshops and storytelling. A collaborative event developed in partnership with Subrang Arts and Neasden Temple. 29 October 2022, 11:00-15:30. FREE, book museum entry ahead to guarantee entry. Activities first come first served. More info here.
London literature festival family days at Southbank Centre
Enjoy storytelling, performance and workshops in two FREE family days. Discover the power of words and stories and how they can better connect us to our natural world in Wild wild words (22 October 2022). And find how your words can really make change in the world in Voices in Action (23 October 2022). Both 11:30-16:00. FREE, just turn up. Best ages 5+.
Combine with Poetry Games at National Poetry Library. 21 October 2022-15 January 2023, closed Mondays. FREE, drop in.
Family friendly art
Art exhibitions and trails which will appeal to children.
Frameless
The largest immersive art experience in the UK opens just a hop away from Oxford Street. Wander through a maze where art appears to float in space, use your own gestures and movements to paint and be enveloped by art. Features 40 works by famous artists including Monet, Dalí, Klimt, Munch, Rousseau, Rembrandt, Turner, Kandinsky and Mondrian. From 7 October 2022. Paid, book ahead.
Gaia in Southwark Cathedral
See Earth as if from space as Luke Jerram's iconic Gaia artwork orbits into Southwark Cathedral. The seven metre artwork uses detailed NASA imagery of the Earth's surface and is 1.8 million times smaller than the real Earth. Gaia slowly revolves, and is accompanied by a surround sound composition by BAFTA award-winning composer Dan Jones. 11-30 October 2022. Daytime visits FREE (donations welcome), evening visits and events paid. Book ahead.
​​Hyundai commission: Cecilia Vicuña at Tate Modern
Chilean artist and poet Cecilia Vicuña will create an exciting new artwork for Tate Modern's Turbine Hall. Known for her radical textile sculptures which combine natural materials with traditional crafts, Vicuña frequently explores themes of ecology, community, and social justice in her work. 11 October 2022-16 April 2023. FREE, just turn up. More info here.
A sense of wonder at Pitzhanger
Discover a magical and playful world inhabited by a series of rusty robots by Matt Dixon. Encounter the robots as they experience the best of human emotions: wonder, kindness, empathy, friendship, and love. Hear an otherworldly soundscape spanning 100 years of music and play the beta version of Dixon's new robot video game. 14 October 2022-12 February 2023. Paid. More info here.
Marina Abramović: Gates and portals at Modern Art Oxford
Be part of the art with this new site-specific performance-based exhibition by pioneering performance artist Marina Abramović. Encounter gates and portals that prompt contemplation of bodily awareness and elevated consciousness. Until 5 March 2023. Paid, book ahead. Under 8s can visit only at times highlighted in pink on the booking calendar.
When flowers dream at Kew Gardens
Feast your eyes on the vibrant food utopia of Pip & Pop, aka Aussie artist Tanya Schultz. Inspired by mythologies and folklore, Pip & Pop's work explores themes of consumption, wish-fulfilment and seemingly endless abundance, using eye-popping candy colours and a playful sense of perspective to immerse audiences in her uniquely wonderful world. The highlight is the vast technicolour candy-land made with sugar and sweets. Until 5 March 2023, included with paid entry. More info here.
Frieze sculpture at Regents Park
A major public exhibition in Regents Park featuring 19 large sculptures from international artists including John Giorno, Ro Robertson and Ugo Rondinone. This edition touches on themes of coming together, poetry and political messages, gender and belief systems. Until 13 November 2022, FREE. More info here.
Sculpture in the City 11th edition
This annual sculpture trail is one of my favourites, especially on a weekend when the City is so quiet. Encounter artworks by internationally-acclaimed and emerging artists including Sarah Lucas, Eva Rothschild, Ugo Rondinone, Jun T. Lai and more. 22 June 2022-Spring 2023. FREE, just turn up. Click here for the map.
Henry Moore studios and gardens
Spend a few hours in the glorious Hertfordshire countryside exploring the work of sculptor Henry Moore in his former gardens and studios. Grab a map and wander through 70 acres of lawned gardens, meadows, woodland and sheep fields to find 21 monumental sculptures. In autumns past they've allowed us to pick apples from the trees. Wednesdays to Sundays until 30 October 2022. Paid, more information here.
Read about our visit to Henry Moore Studios here.
Trails and tours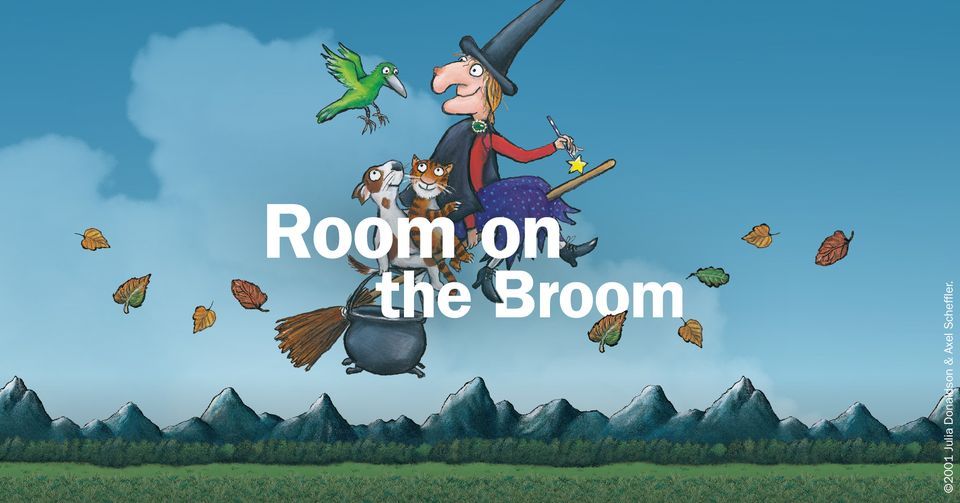 Room on the broom at Wakehurst
Get ready for an adventure through Wakehurst's wild botanic garden with the favourite children's book by Julia Donaldson & Axel Scheffler. Follow Witch's trail to see if you can find the items she lost along her way – and don't forget to watch out for Dragon on your journey! 15-30 October 2022. Included with paid entry, book ahead.
Dragon hunt at Bodiam Castle
There are tales of dragons living at Bodiam Castle long ago, when it was built by a knight called Sir Edward. Can you spot signs of any dragons as you explore the castle grounds, and how would you talk to a dragon if you met one? Let your imagination fly on this family-friendly trail. 15 October- 6 November 2022. Included with paid entry. More info here.
Ignite at Polesden Lacey
Glimpse fleeting fairies, spot fiery fish and fire-breathing dragons in Ignite at Polesden Lacey. Carrying handheld lanterns through the woodland walk, wander between flickering flames and glowing tunnels of trees with magical illuminated installations along the way. 20 October-6 November 2022, paid. Book here.
Autumn tale trail at Morden Hall Park
Pick up your self-led outdoor trail to embark on a welly wander, getting inspired by nature sounds, colours and signs of Autumn to experience your own Autumn Tale. 22 October-27 November 2022, 10:00-16:00. Paid, drop in. More info here.
Secrets of the city at London Transport Museum
Uncover another side to the capital with activities inspired by the secret lives of some of the city's residents. Discover London's nocturnal wildlife and weird and wonderful jobs on the transport network through movement workshops. Make bat masks inspired by the species that live in disused Highgate station. Take a 'hidden job' trail through the Museum's galleries. 22-30 October 2022. Included with entry. More info here.
Play the game family trail at Museum of London
Play your way through the museum galleries to hunt for sporting objects from London's past. Complete challenges to earn the skills and attributes you need to become a sports superstar! 22-30 October 2022. FREE, drop in. Ages 5+. More details here.
Tree treasure hunt workshop at Morden Hall Park
After finding your treasures, spend time with our autumn flavours "workshop chef" to craft your own little tree or other garments and seasonal adornments using natural materials, string, glue, tape and crayons. 24 and 25 October 2022 at 10:00, 11:00, 12:00, 14:00 and 15:00. Paid, book ahead. Duration: 45 minutes. Ages 2-6.
A tour for the curious at Fulham Palace
Step through a secret door and travel back in time as you discover Fulham Palace. Explore the house and historic rooms before continuing your adventure outdoors. Complete challenges, take in your surroundings and dress the part of a true Palace resident using our costume collection. 25 October 2022, 11:00-12:00. Paid, book ahead. Ages 2-12 and their grown ups.
Family day at Two Temple Place
Scan the QR codes to hear The Green Man and his friends tell stories about one of London's hidden architectural gems. Or pick up the paper trail to follow Little Red Hood, including colouring in and drawing games. 25 October 2022. FREE, drop in. More info here.
Autumn family wander at Morden Hall Park
Rustle, rustle, autumn's here! Wrap up and join Nature Group volunteers for this family wander into the sights, sounds and smells of the season. Keep your eyes peeled for bright berries, weird fungi and wildlife activity. 27 October 2022 at 10:00 and 14:00. 1 hour duration. Paid, book ahead. Ages 7+.
Marching orders family tour at National Army Museum
Get up close and personal with some weird and wonderful objects in this interactive family tour exploring the gory, gruesome and surprising world of army medicine. 27 October 2022 at 10:30 and 11:30. 28 October 2022 at 10:30, 11:30, 13:30 and 14:30. FREE, drop in on a first come, first served basis. 30 minutes duration. Ages 7+. More info here.
Workshops and activities
Let someone else come up with the creative sessions– all you need to bring is the kids!
Big Tree climbing at Wimpole Estate
Explore Wimpole Estate from the tree tops with The Big Tree Climbing Company. Alongside two skilled and friendly instructors, scale some of Wimpole's giant trees all the way to the top using ropes and harnesses. If you're feeling brave, try some branch walking before returning safely to the ground. This one is not just for kids – the whole family is encouraged to join in. 22 and 23 October 2022. £25 per person, book ahead. Ages 6+.
A closer look activities at Florence Nightingale Museum
Mary Seacole will tell you how she became known as 'Mother Seacole' in A closer look at Mary Seacole. You can also mix a medicine for an injured soldier, and design a new outfit for Ms Seacole (22-24 October 2022). Hear Florence Nightingale tell the story of Vlad the Flea at Scutari Hospital, make your own Jimmy the tortoise and design a lamp in A closer look at Scutari Hospital (25-27 October 2022). Both included with paid entry.
Drop in events at British Museum
The Samsung Digital Centre has three FREE drop-in events at the British Museum this half term. Design a mask inspired by objects from ancient Egypt in Making masks: ancient Egypt (22 and 29 October 2022). Explore ancient Egyptian history in Minecraft masterpieces: ancient Egypt (24 and 28 October 2022). Create an Egyptian-themed family photo with a little green screen magic in Impossible images: ancient Egypt (28 October 2022). Ages 5+.
Many East Ends half term celebration at Museum of London Docklands
Discover the incredible diversity of London's East End with this week packed with events for the whole family. Daily changing activities include community performances, collaborative collaging, sharing stories, Chanachur Bengali snack making, Cockney rhyming slang classes, African drumming with IROKO Theatre, Jewish food making, and block printing. 22-29 October 2022. FREE, drop in on a first come, first served basis. Full schedule here.
Half term at the Postal Museum
Drop-in activities inspired by Freddie Mercury's stamp album and the anniversary of 50 years of Pride in London. Create a textile stamp to leave your mark. Make your own self-expression badge, magnet or accessory. Dive into a selection of vintage postage stamps to create your own stamp album Or create your own musical instrument, from bedazzled microphones to funky maracas. Activities on different days between 22-30 October 2022. All included with paid entry. More info here.
Guiding lights October half term activities at National Maritime Museum
From adapting to UV in the polar regions to photography from the collection, explore and play with light at the National Maritime Museum. Different activities run daily. Create your own shadow displays, colourful rangoli to project, glowing ships, Inuit-style sunglasses, lighthouses and stained glass windows. 22-30 October 2022, 11:00-13:00 and 14:00-16:00. FREE, drop in, although you're advised to pre-book museum entry. More information here.
Art Sundays at Dulwich Picture Gallery
Experiment with colour and make different artworks together as a family inspired by M.K. Čiurlionis: Between Worlds exhibition or the gallery's collection. 23 and 30 October 2022 at 13:00, 14:00 and 15:00. Duration: 45 minutes. FREE, book ahead. Ages 7-12 and their families.
Terrific torches at Museum of London
Have fun designing and making an Olympic torch and find out more about the London 2012 cauldron gallery. 24-26 October 2022, 10:30-12:30 or 14:00-16:00. FREE, drop in on a first come, first served basis. Ages 5+. More info here.
Airborne adventures at National Army Museum
Design a parachute, prepare for your mission and attempt to land safely on the Giant Drop Zone. Then discover an amazing medical invention that changed the lives of airborne troops in the Second World War. 25-26 October 2022 at 11:00 and 14:00. FREE, drop in on a first come, first served basis. Ages 7+. More information here.
Half term workshops at the Foundling Museum
There's a different artist-led activity each day at the Foundling Museum this half term. Build a giant cardboard sculpture and celebrate different kinds of families. Take a trip to the future and create your very own animated time machine. Build a fantasy museum inspired by the exhibition Tiny Traces. And illuminate the room with your own homemade spooky halloween lanterns. 25-28 October 2022, 11:00-13:00 and 14:00-16:00. Paid, book ahead.
Dream House: Holiday workshop for 7-10yrs at Soane Museum
Explore and discover architect Sir John Soane's vision for his dream house, his museum at No.13 Lincoln's Inn Fields, which he created for himself and his family (including their dog!). Children attend this four-hour workshop independently with artist educator Lizzie Kendall and get to design, draw and build their own scale models of dream houses to take home. 26 October 2022, 11:00-15:00. Paid, book ahead. Strictly ages 7-10, drop off only.
Move at the museum at Museum of London
Get the whole family moving with inclusive dance company DashDotDance. This family dance workshop inspired by London's sporting history is suitable for disabled and non-disabled children and their families. Come balance, turn, spring and reach – no experience necessary! 26 and 28 October 2022. FREE, book ahead. Best ages 5-11.
Drop in design: Build a prop at the V&A South Kensington
Inspired by the Re:Imagining Musicals display, design and create your own giant cardboard prop to add to a large-scale stage designed by prop maker Isobel Irwin. Think like a designer and transform ordinary material into a magical setting for your story. 26-28 October 2022. FREE, drop-in. Ages 5+. More details here.
Birdsong and sound at Leighton House Museum
Have you ever wondered how birds are able to sing? Join science specialist Karen Hodgetts and explore the science of sound! Part of the Saturday Family Fun series. 29 October 2022.14:00-15:30. Paid, book ahead. Ages 5-11.
Craft workshop: Future superheroes at Horniman Museum
Create a superhero of the future this Black History Month, cutting and collaging with recycled materials. Led by artist Habiba Nabisubi, this workshop takes inspiration from traditional African artefacts in the Horniman's collections, black comic book characters from Habiba's personal archive, and afrofuturistic artworks from the 1960s onwards. 24-27 October 2022. Paid, book ahead. Ages 3+.
Storytelling
Capture their imagination with this selection of story-telling events
Elmer with Mama G at the Horniman Museum
Join pantomime dame Mama G for stories and songs with a little help from David Mckee's iconic Elmer the Patchwork Elephant. Get ready to sing, dance, laugh and celebrate being YOU. 24-27 October 2022. Paid, book ahead. Ages 3+.
Black history month at the RAF Museum
Discover the lives of two pioneering Black Royal Air Force volunteers who served during the Second World War. Track down our costumed interpreters appearing as Lilian Bader and an aircrew colleague of Ulric Cross to hear their wartime recollections and learn more about their experiences. 25-27 October 2022, 10:00-13:00. FREE, drop in. More info here.
Follow the flame! at Museum of London
Join Big Wheel Theatre Company for a fun interactive journey through London's Black sporting history. Follow the Olympic torch bearer as she tells tales of famous and lesser-known sporting heroes including Walter Tull, Alice Coachman and Mo Farah. Join from the start or encounter the actor as part of your visit in this promenade-style performance. 25-27 October 2022 at 10:30, 12:00 and 14:00. FREE, just turn up. Best ages 5+. More info here.
Tales of Mary Seacole at National Army Museum
Delve deeper into the life of Mary Seacole and her Crimean War exploits in these storytelling sessions with Wendy Shearer, author of 'African and Caribbean Folktales, Myths and Legends'.Sessions include traditional music, beautiful props and story-making activities. 27 October 2022 at 13:00-13:30, 14:30-15:00 and 16:00-16:30. First come first served. Best ages 5+. More info here.
Bedtime stories for very young engineers at the Brunel Museum
Heard the one about building bridges out of cheese? Join Brunel Museum for stories about some of the UK's most entertaining engineers. 28 October 2022 at 10:00-10:45 and 11:00-11:45. FREE, book ahead. Ages 2-7.
Deaf-led pop up performance at the V&A South Kensington
Join us for a Deaf-Led storytelling for families, with performers Sahera Khan and Louis Kissaun. Delivered in British Sign Language and spoken English. 29 October 2022 at 11.00, 13.00 and 15.00. Duration: 40 minutes. FREE, drop-in. Ages 5+. More info here.
Under 5s
It's never too early to introduce a child to culture! Here's some activities suited to the very youngest.
Baby show at Unicorn Theatre
This ever-popular sensory performance is a perfect first theatre experience. Sit in a gorgeous garden-inspired set and watch as the performer playfully explores the joys and tribulations of getting ready and exploring outside. At the end of the show there is a chance to play in the space. 4-30 October 2022. Ages 6-18 months. Paid, book ahead.
Treasure island pirates at Old Royal Naval College
A mix of sensory activities, sand and water play, construction and creative fun for your little ones, with a pirate theme. 16 October 2022 and third Sunday of each month, 10:30-11:30 and 12:30-14:00. FREE, just turn up. Ages 2-5. More info here.
Holiday to space at Royal Observatory
Join Ted and Plant as they explore the Solar System in search of the best place to take a holiday in a morning of fun including a planetarium show and interactive workshop.
27 and 28 October 2022, 10:30-12:00. Paid, book ahead. Ages 3-6.
Play studio at Tate Britain
Dress up, assemble a sculpture or make sounds. Maybe you'll draw a picture, play with sand or read a book. Make connections between the images and stories in the galleries. Recreate your favourite painting, act out a scene, or make something you really liked. Suitable for families of all ages, including early years. Every Friday–Sunday during term time and weekdays during holidays, 10.00-17.00. FREE, just turn up. More details here.
Tots at the Docks at Museum of London Docklands
A regular play session inspired by the history of the Docklands – dive deep in the river, stack and sort cargo or build the tallest tower! 26 October 2022, 11:00-13:00 and 14:00-16:00. FREE, drop in. Ages 1-4. More info here.
Psst: Don't forget to pre-book your Mudlarks Children's Gallery play session, also FREE. Released at 10:00 the day before your visit.
Teens
From hard-hitting history to sensory exhibitions, these suggestions are cool and challenging enough for older kids. Scroll up for teen-friendly Halloween activities too.
WEIRD SENSATION FEELS GOOD: the world of ASMR at Design Museum
From the drop of coins to the sound of sharp hairdressers scissors, WEIRD SENSATION FEELS GOOD: The World of ASMR explores how sounds can provoke sensations. Whether you're new to ASMR or a firm fanatic, this inventive exhibition is a lot of fun. A giant brain-like bean bag encourages you to lie back and lose yourself in a shared space whilst watching different types of ASMR content. Until 10 April 2023. Paid, book ahead.
War games: real conflicts | virtual worlds | extreme entertainment at Imperial War Museum
Interrogate the tension that exists between the thrill and tragedy of warfare in a game and its repercussions in the real world. Explore how video game technology can be, and is, used to help shape real wars. Immersive installations and a playable retro gaming zone with blockbuster games and a military training simulator. Until 28 May 2023. FREE, drop-in. More info here.
Hallyu! Korean wave at V&A South Kensington
This blockbuster show celebrates the meteoric rise of Korean culture in film and TV, music, beauty and fashion. From the history of the country to the biting satire of Gangnam Style, there's so much insight. Even if you're not into K-wave, it's a fun and fascinating show. My favourite part is the interactive dance challenge, with recorded moves broadcast on the evolving wall display. Until 25 June 2023. Paid, book ahead.
Executions at Museum of London Docklands
Public executions were a major part of Londoners' lives for centuries. Hear the rarely told and often tragic human stories behind these events, from ordinary Londoners to some of history's most high profile cases. See the vest said to have been worn by King Charles I when he was executed, a recreation of the Tyburn gallows with an immersive projection, last letters of the condemned, and much more. 14 October 2022 – 16 April 2023. Paid. Ages 12+. More details and booking.
The horror show! A twisted tale of modern Britain at Somerset House
Journey to the underbelly of Britain's cultural psyche and look beyond horror as a genre, but as a reaction to our most troubling times. Featuring over 200 artworks and culturally significant artefacts from some of our country's most provocative artists, the exhibition presents an alternative perspective on the last five decades of modern British history in three acts – Monster, Ghost and Witch. 27 October 2022-19 February 2023, closed Mondays. Paid. Graphic artworks, best ages 12+. More details and booking.
Children's Theatre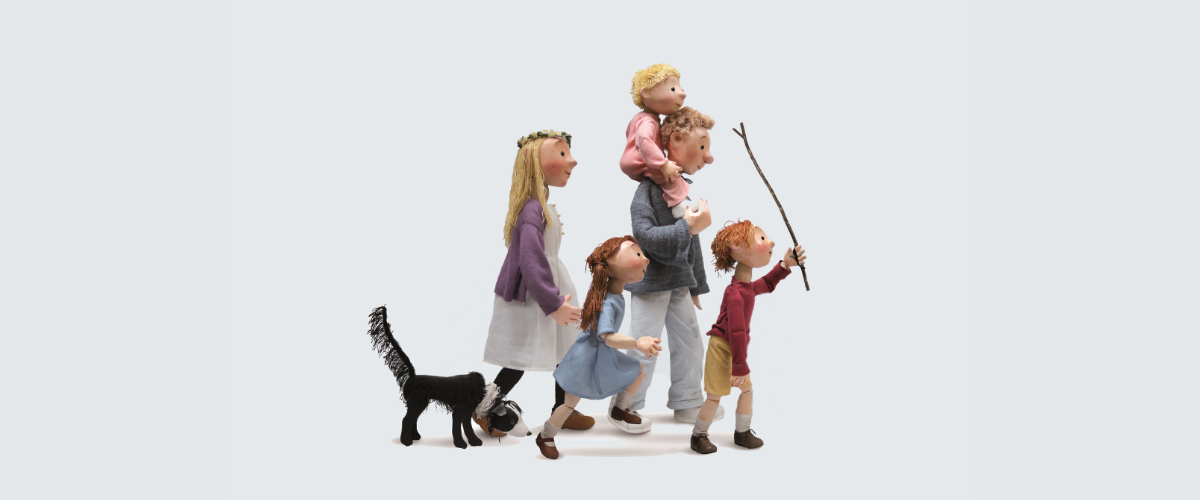 Stick man live at Leicester Square Theatre
Freckle Productions' delightful adaptation of Julia Donaldson and Axel Scheffler's favourite children's book. 22 October 2022-2 January 2023. Paid, book here.
We're going on a bear hunt at Greenwich Theatre
A puppetry production by Little Angel Theatre of the modern classic children's book. 26-30 October 2022. Paid, book here. Ages 2+.
Anansi brings back the day at Little Angel Theatre
A funny, irreverent and inspiring West African Tale told with puppetry, spoken word & traditional African music. 27 October 2022. Paid. Ages 5-11. https://www.littleangeltheatre.com/whats-on/anansi-brings-back-the-day/
Opera for kids – Magic in music at Royal Albert Hall
Be transported to a realm of witches, fairies and wizards with arias from operas by Verdi, Britten and Humperdinck. 29 October 2022 at 11:00 and 13:30. Paid, book here. Best ages 4-11.
Ugly Duckling at Royal Opera House
Northern Ballet's retelling of Hans Christian Andersen's famous fairytale with live ballet, music and theatre. 29-30 October 2022, paid. Duration: 40 minutes. Paid, book here. All ages.
SEN-friendly activities
Holidays can be challenging for families with autistic and neurodivergent children and adults. Here's a selection of special events designed to help create a relaxed environment.
Room on the broom at Wakehurst Quiet Sessions
16, 22 and 27 October from 09:30-10:00. Paid, book ahead.
Gaia at Southwark Cathedral
See FAMILY FRIENDLY ART ABOVE for full description. Monday mornings are set aside for relaxed viewing and are designed for those who may have neurodiverse conditions (including autism and other sensory processing difficulties) to enjoy. 17 and 24 October 2022. FREE, book ahead.
At ease at National Army Museum
A relaxed early opening for families with additional sensory needs to experience the galleries in a quieter environment. Select interactives are turned off, noises and lights turned down and a quiet room is available for downtime. 22 October 2022, 09:00-10:00. FREE, book ahead. Ages 4-15 and their families.
Early birds evening at Science Museum
For those who benefit from visiting the museum free from the hustle and bustle of the general public (for example, individuals with autism spectrum conditions or sensory processing differences). Explore select galleries and enjoy fun workshops, with quiet areas to take a break. 22 October 2022 18:30-21:30. FREE, book ahead. For families with children aged 4-15.
Relaxed early opening tours at ZSL London Zoo
Be guided by the Community Engagement team on a set route through London Zoo whilst it is quiet and calm enough to be a comfortable experience for autistic and neurodivergent people. 26 October 2022, 08:30-10:00. Paid, book ahead.
Power potions with storytelling at the Museum of the Order of St John
Discover the work of the Order's apothecaries and create your own potion to take home. This includes storytelling during each booked session. Part of "Seacole Sessions" sensory-friendly events for families with children who need a quieter environment. This activity may contain strong scents. 27 October 2022, 11:00-12:30 and 13:30-15:00. FREE, book ahead.
Family SEND explorer event at London Transport Museum
Enjoy the Museum at a quieter time, free from the general public, and with many of the gallery sounds turned off. Explore the All Aboard family spaces in peace, have a go at their holiday activities, get hands-on with genuine parts of transport history, or make use of their sensory bags. For families with Special Educational Needs, including Autistic Spectrum Disorder. 29 October 2022, 08:30-10:00. FREE, book ahead.
Morning stars at the Royal Observatory
Developed for children with autism spectrum disorder (ASD), learn about topics from the planets to the constellations in a more relaxed environment. The planetarium show is presented live by an astronomer with a slower pace and reduced narration. With reduced numbers and brighter lights to avoid pitch black. 29 October 2022 at 10:30. Paid, book ahead. Includes free entry to Astronomy Photographer of the Year at the National Maritime Museum.
All Aboard Club play session at London Museum of Water and Steam
All Aboard Club brings its trains to the London Museum of Water & Steam. Autistic and ADHD children can build and play with their huge train sets in an inclusive, supportive and understanding environment. 30th October 2022, 15:00-16:45. Paid, book ahead.
I hope this guide helps you have a fantastic Halloween and October half term in London with the kids.
Please take a second to share this post. It helps others find half-term activities, grows my community, and encourages more visits to cultural attractions. Everybody wins! Use whichever platforms you feel most comfortable on – from WhatsApp parenting groups to in person, all mentions and shares make a difference.
And if this guide has been useful, why not buy me a coffee to say thanks?
I love seeing what you get up to, so please do let me know if you make it to a museum this October half term. Either comment below, or tag me @museummum on Instagram or @museum_mum on Twitter. I'll be posting our own half term adventures over on my Instagram Stories.
Disclosure: Just like a journalist, I have been gifted free entry to many of these museums for review purposes. I work at the Museum of London, although I can't take any credit for their half-term activities, and this blog is not associated with them.