Looking for things to do with kids during the Summer holidays 2021? Click here for my latest post.
Half term has never been so eagerly anticipated. No home schooling to battle with, hoorah! But after the relief, comes the realisation – now what can we do? Lockdown restrictions mean our usual half term haunts remain closed and we can't travel. And even the hardiest souls can't take too much of the freezing and wet weather. Whilst this is a February half term like no other, there's still plenty of fun, cultural activities for families that you can take part in at home.
Make your own replica poo fossil or a shining knight's armour. Celebrate the Year of the Ox with crafts, stories and live dances. Tour the world via Westminster Abbey or join in with the biggest art exhibition ever from your front window. There's plenty more stories, theatre, art and science activities in this half term round up. Best of all, most of these activities are FREE, or low cost.
Don't dither: many half term events I share sell out. There's a handy booking link with every activity to make it easier for you to secure a place.
Celebrate Chinese New Year 2021 online with National Maritime Museum. Watch a live Lion Dance and music on their Facebook page from 4pm on New Year's Day. Listen to deaf storyteller Deppa Shastri tell the story of legendary monster Nian, or learn how to make a Hongbao. February 13 2021, FREE. No booking required.
Unpack taxonomy with art and science activities from the Linnean Society. In Sorting the World you'll learn what it takes to sort millions of plants, insects, animals into discrete categories, and how art is inspired from scientific ideas. February 13 2021, 13:30. FREE, book ahead. Best ages 8+.
The Jewish Museum challenges you to take part in Arts Award Discover at Home! Take part in creative activities, discover renowned artists and learn more about the arts around you. Complete your logbook to receive a nationally recognised certificate. February 13-21 2021. FREE. Ages 6+.
Ever wondered what makes a medieval knight? In this Wallace Collection workshop create and decorate your own armour plates with tin foil and card. Find out why knights wore armour, what they ate for breakfast, and how they went to toilet in steel trousers! February 15 2021, 09:00. FREE, ages 7+. No booking required.
Gross alert – make your own replica poo fossil with livestream Poo Day! Discover why archaeologists love poo – it's smelly, it's squelchy, but it tells us lots about the past. Part of That YORVIK Viking Thing Festival. February 15 2021, 15:00, and then on demand until 20 February 2021. FREE, no booking required.
Be inspired by the forthcoming Epic Iran exhibition at the V&A Museum and create your own Persian miniature inspired artwork with this Families Online Making Workshop. February 15 and 19 2021, 11:00 and 15:00. FREE, booking required. Ages 5+.
London's only purpose-built puppet theatre, Little Angel Theatre, bring you a week of stories, crafts and puppetry in Watch, Make, Share. Monday has sold out, but there's availability for the rest of the week. February 15-19 2021. £15 per family.
Psst: Find their home learning packs here.
Encourage your kid to transfer their football flair to paper with the Children's Football Writing Festival. Listen to stories from some of the National Football Museum's favourite authors, and take part in simple writing challenges. February 15-19 2021, 11:00 daily via the museum's YouTube and Facebook channels. FREE, no booking required.
Say cheese! with Charles Dickens Museum. Find out more about the famous author's preoccupation with his appearance. Investigate his portraits and photographs, look closely at Dickens' most visual character descriptions and make your own self-portrait for posterity. February 15-19, 11:00. £5, book here. Ages 11-15.
Ready to emerge from winter? Royal Parks bring you five days of fun spring-themed activities in their Virtual Discovery Week. Build a bird feeder, dance along to the life cycle of a plant, and identify spring plants. There's live craftalongs, storytelling, spotter sheets, and live animal feedings. February 15-20 2021. FREE, booking required.
Take part in six days of health inspired films and activities with the Faith and Heritage Network. Perform your own experiment with St Paul's Cathedral, meet the lady with the lamp at Westminster Abbey, create a wellbeing walk with Museum of Methodism, and more! February 15-20 2021. FREE, no booking required.
For just £2 per child, get a workshop from the astronomers at Royal Observatory Greenwich AND materials sent to your door (if you book before 10 February 2021). Explore the red planet in Out of this World Mars (February 16-17 2021, ages 7+). Or join Ted and Plant as they explore the Solar System for a Holiday to Space (February 18/19 2021, ages 4-7).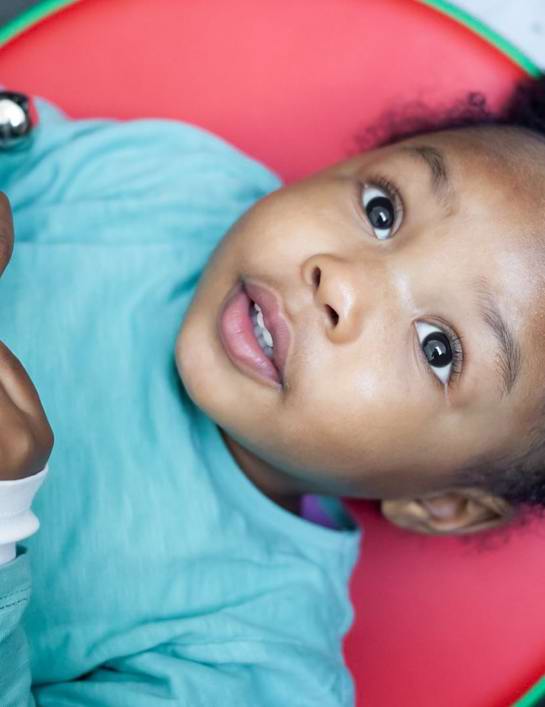 The National Gallery have a selection of FREE workshops. Discover how to piece together clues in paintings in live tour Decoding Pictures (February 15 2021, 11:00). For babies and toddlers, there's Musical Tales (February 16 2021, 11:00). Wander into a painting with a storyteller, then make along with an artist in Story Studio (February 17 2021, 11:00).
Bring your shakers for a lively telling of West African folktale 'Anansi and the Unknown Challenge' and discover the dazzling Asante gold objects at the Wallace Collection. February 17 2021, 09:00. FREE, ages 5+. No booking required.
There's something for all ages with RIBA London. 15-18 year olds can explore Rebellious Architecture or design a good community in Jigsaw Estate. 11-15 year olds can look at architecture to benefit both humans and wild habitat or create a building to stand on waves. 6-10 year olds can help our finned friends with their housing crisis under the sea, or make a mouse house to meet the needs of its tiny tenants. February 16-18 2021, £5-£20 + booking fee.
Join an international Aboriginal Creative Workshop from National Maritime Museum. Learn about Aboriginal identity, their culture, their strength and their connection to land through the making of Aboriginal Art in an interactive workshop. February 17 2021, 10:00. FREE.
Try 18th century recipes, hear Mr Wesley's tips to keep healthy, and take an at home trail inspired by John Wesley's House in their Virtual Open Day. February 17 2021, FREE.
Celebrate communities all over the world in Westminster Abbey and the World Family Day. Discover the connecctions this royal church has with the Commonwealth through shared history, the building, the people and the events that happen here. February 17 2021, 14:00 and February 18 2021, 11:00 and 14:00. FREE, booking required. Ages 5+.
Draw unusual things, and imagine histories which might pass into future folklore in this Online Family Workshop with 51 Voices Workshop from Museum of English Rural Life. February 18 and 20 2021, 11:00. FREE, booking required. Ages 8+.
Get crafty with William Morris Gallery's FREE workshops for ages 6+. Have fun with leaves, grass and twigs to make your own woodland scene in Exploring Drawing (February 18 2021, 11:00 and 13:00). Or Put Yourself in the Frame with an artistic self-portrait inspired by artist Kehinde Wiley (February 20 2021, 13:00).
Whilst Imagine festival is postponed to 2021 *sob*, Southbank Centre have live-streamed family fun. Kaleidoscope Concert brings a multi-coloured kaleidoscope to life for babies with live musicians, visuals and sensory activities (February 20 2021, 10:00 and 11:00, £5). Celebrate the joy of dancing with DYSCO, a playful neuro-divergent led workshop for all ages (February 20 2021, 14:00, FREE).
Make a play in a day with Guildhall Art Gallery and Noël Coward Foundation. Join some or all of the workshops, including Drag Queen Story Time, puppet making, turning your own home into a theatre and writing witty quips. The day culminates with a mini-play you can (virtually) invite your extended family to watch. February 20 2021, FREE.
Grab your aprons for a cook-a-long with the Florence Nightingale Museum. In Food and Florence you'll learn from Flo herself how to make a classic Victorian treat, all served with a side-dish of history. February 20 2021, 11:00, FREE.
Learn traditional Chinese greetings, make a clay ox, watch a kung fu show and more with Burgh House Chinese New Year online celebration. February 21 2021, 11:00. FREE, booking required.
Unleash your creativity onto your front windows, balcony or garden and help make the biggest art show ever! Everyone is invited to take part in First Site Colchester Great Big Art exhibition, with ideas from leading artists and museums across the country. FREE, until end of April 2021.
More February 2021 half term ideas
I do hope this post helps you enjoy your lockdown February half term. If you do something I mention, I'd love to hear about it. Comment below, or tag me @museummum on Instagram or @museum_mum on Twitter.
Spread some cultural cheer – share this post with your friends and followers. Post to your Facebook wall, share with your parenting WhatsApp groups, or share this post onto your Instagram stories. Every share helps more parents find something to do, helps museums reach more people, and helps me grow too.
PIN FOR LATER: