November feels like my perfect month – we have less pressing commitments and can enjoy the routine of everyday life. I'm excited about my first visit to World Travel Market and the seven museum trips currently in the diary and am hoping to spend time outdoors enjoying autumn's beautiful colours,.

Here's my pick of the most promising cultural things for families in London this November:⁠

Celebrate 100 years of Bauhaus with music, art, dancing making and mayhem at Whitechapel Gallery's Bauhaus Baby Ballroom Family Day. Expect geometric mobiles, architectural collage, abstract costume creation and bauhaus badges, with a side of Kandinsky Mix mocktails. 2 November 2019, FREE, booking required.
Having been blown away by Tutankhamen's mask on a torch-lit visit to Cairo, I'm determined to take Museum Boy to Tutankhamen: Treasures of the Golden Pharaoh at Saatchi Gallery. Billed as 'a once in a lifetime opportunity to experience the wonder of the boy king', tickets are eye-wateringly expensive (but as Cultural Wednesday says, still cheaper than a flight to Cairo. Just.) 2 November 2019 until 20 March 2020, paid, booking recommended.
What the Lord Mayor's Show has lost in fireworks, it's made up for in family-friendly activities. The Show Zones in Paternoster Square and Bloomberg Arcade will be packed with music and performances, Museum of London walking tours, giant games, arts and craft workshops, a treasure trail, fairground rides and food stalls. Oh, and just a small parade of over 6,000 people to watch too. 9 November 2019, FREE, just turn up.
I'm absolutely intrigued by National Gallery's new immersive exhibition, Leonardo: Experience a masterpiece. Step inside Da Vinci's mind, studio, an imagined chapel and a room-sized light experiment. Each space invites you to look at 'The Virgin of the Rocks' in a new way. One for art-loving teens. 9 November 2019 – 12 January 2020, paid, booking recommended.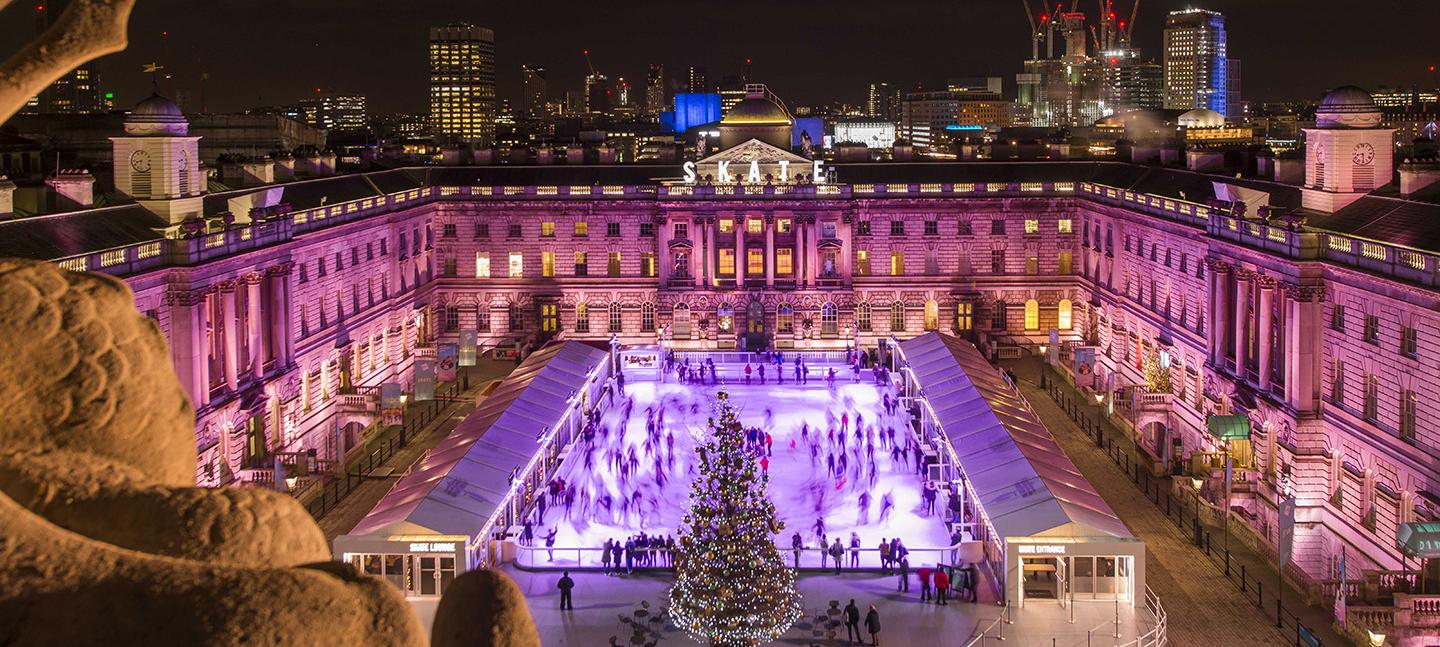 Get your skates on as Somerset House iconic rink re-opens. There's something for kids of all ages: the Skate School and Polar Bear Club cater for younger kids whilst teens will enjoy the late-night DJs series Skate Lates. Combine with a visit to 24/7 exhibition (until 23 February 2020), a multi-sensory journey which explores the non-stop nature of modern life. 13 November 2019 – 12 January 2020, paid, booking recommended.
Journey through the labyrinthine tunnels of Architects of Air: Arboria Luminarium, a monumental inflatable sculpture which immerses you in colour, air and light. Part of Liberty Festival, celebrating the work of deaf and disabled artists, in conjunction with Waltham Forest London Borough of Culture 2019. 21 – 24 November 2019, FREE, just turn up.
One of Museum Girl's highlights from earlier in the year, Soundpit returns to Southbank Centre. As you play in giant sandpits, your movements create music, all lit with beautiful moving graphics. 23 November 2019 – 23 February 2020, paid, booking recommended.
Write your family's very own rallying message in British Library's Words to Make Us Shout! family workshop, on 23 November 2019, FREE, drop in. Ties in with their new display Marvellous and Mischievous: Literature's Young Rebels featuring spirited characters from Matilda to Princess Pearl, which has dressing up, comic making and reading corners 8 November 2019 -1 March 2020, FREE.
If you've found this post useful, please do share – with your WhatsApp groups, on your social media, or wherever you think fellow parents are most likely to find it. And if you want to see what we get up to this month, I'll be updating my stories and feed on Instagram regularly with pictures of our family days out.
How's your November looking? What are you looking forward to? Let me know in the comments below, or over on Instagram, Twitter or Facebook.
PIN FOR LATER: